Articles
Videographer of the Month – Peter Löseke
Peter shooting diving birds during the sardine run in South Africa

This month's featured cinematographer is Peter Löseke, an experienced diver and tour guide from Germany who is well known for his work as part of the Behind The Mask team—a group of talented filmmakers producing some of the best underwater movies in the business.
Peter has traveled all over the globe to capture footage of iconic marine life in some special dive destinations. His most recent project was shooting whale sharks and other megafauna in the Maldives, and he has also contributed footage to some of Behind The Mask's most popular films shot in South Africa, the Azores and Cocos Island, Costa Rica.
He also runs group trips in collaboration with the tour operator Schöner Diving, which focus on videography techniques and promise unique experiences both above and below the water. Like many filmmakers, Peter includes excellent drone footage in many of his movies, and utilizes a variety of different cameras and filming techniques to put together attention-grabbing movies that showcase the very best of every destination he visits. We recently got in touch with Peter to discuss his work, his plans for the future, and his favorite things about being an underwater cameraman.


DPG: How did you first get into underwater videography?
I first started diving in 1993. I was so fascinated that I wanted to find a way to share this world with others. Now I try to bring people closer to the beauty of nature with my films, as we must never forget that this is the only planet we have!
DPG: What camera equipment are you currently using?
I use many different cameras. For underwater videography, I mostly use a RED Gemini in a Nauticam housing with four Keldan 8X 15,000-lumen lights and the appropriate filters. Above water, I like to work with the Panasonic Lumix GH5, as I love the size and flexibility of a smaller system.

Filming whale sharks at night in the Maldives


DPG: I know you have traveled extensively, but do you have a favorite place to shoot?
I have many favorite places. These include Cocos Island [Costa Rica], Galápagos, Malpelo [Colombia], Raja Ampat [Indonesia] and French Polynesia. If I had to highlight one of these destinations, I would say French Polynesia. I first visited the country in 1999 and have been there almost every year since then—and always enjoy going back!

DPG: Can you tell us the story behind your most memorable underwater footage?
I've filmed so many great encounters in amazing places over the years, and each one has been unforgettable. I don't like to compare places with each other. It's not possible to compare the Galápagos Islands with the Lembeh Strait. Each place is unique and it's those things that make it so that you should capture with your camera.


DPG: What marine life gets you most excited and is your favorite to film?
My heart beats for all creatures in our oceans, but it beats faster, the bigger they are!

DPG: What has been the highlight of your career so far?
My personal highlight is that I am able to work as a professional cameraman. I have the privilege to work in places and see things that many people only dream about. Also, being part of the Behind The Mask team and working with such creative people as Florian Fischer, Tony Meyer, Greg Lecoeur, and the many other wonderful people is another highlight.

More epic baitball action in South Africa during the annual sardine run

DPG: Have you ever missed an epic shot due to unforeseen circumstances?
Yes, of course, and I don't think there is any videographer out there who can say otherwise—I think we're all in the same boat! I could easily produce an hour-long film showing all of my technical problems, clumsiness or other mistakes!

DPG: Is there any particular footage that you are still after?
There are so many natural wonders to film and I look forward to showing them from my point of view. In the course of my long career as a cameraman, I have learned that you cannot swim after the really good shots; the shot comes to you. You just have to have the patience and the eye to recognize them.


DPG: How has COVID-19 affected your plans and what—if anything—do have in store in 2021?
Of course, COVID-19 has had an impact on my planning. Many projects are not possible, others only very limited. I have the great fortune to have enough work despite COVID. But I'm also enjoying the more free time I have now because of the pandemic. I can now appreciate much more the things that were taken for granted a year ago!

DPG: Do you also shoot stills? And if so, how do you balance the two?
No. In my eyes, that is not possible either, if you want to be really good in one area.


DPG: Have you any advice that you'd like to give aspiring underwater videographers?
Don't look at how other people tell a story, but tell it through your eyes. Look at beautiful shots and you'll be fine. But tell a story with great shots and people will keep watching it. Why do people still watch Alfred Hitchcock movies? Not because he had the best camera, but because he had the best story! You inspire people with emotions, not with information.

Peter taking a break between dives on a shoot for Behind The Mask
RELATED ARTICLES
Be the first to add a comment to this article.
Newsletter
Travel with us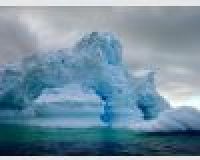 Antarctica
Plan Your Adventure >
Featured Photographer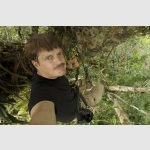 Tim Laman
Expert Photographer
Tim Laman is a field biologist and wildlife photojournalist. His pioneering research in the rain forest canopy in Borneo led to a PhD from Harvard and his first National Geographic article in 1997. Since then, he has pursued...