Articles
Vertical Blue 2014 Report
When you are the only scuba diver amongst a pool of world-class competitive freedivers, you are, by a long stretch, playing second fiddle.
This doesn't only go for the athletes and organizers who point at your tank and call you a "bubble blower," but also your fellow photographers on breath hold, who, for some reason, find your innocent bubbles and mere static presence a bit of a nuisance. As long as you stay as far back as possible, and by no means risk getting in the way, you are still a nuisance—but less of one at that.

Vertical Blue founder and freediving world record holder William Trubridge after completing a 117-meter Constant Weight dive at Deans Blue Hole, Bahamas

And so it was that I went to the Bahamas to cover William Trubridge's Vertical Blue and his world record attempt. My friend Adam Skolnick and I still joke over who actually first called Vertical Blue the "Wimbeldon" of freediving, as was quoted in our joint New York Times article last year. I say it was in my pitch to him to even cover the event, and he thinks it was in his formulation of describing it for the pitch to the editors. Perhaps we both lifted the analogy, but either way, the event is nothing short of prestigious where freediving is concerned.

Slovenia's Samo Jeranko. Samo reached 107 meters in Constant Weight during Vertical Blue

This year was a bit of a sentimental return, for it was last year when we were covering the event for the New York Times that fellow US friend Nicholas Mevoli died attempting a 72-meter No Fins dive. My image that was on the cover of the New York Times of Nick shortly before he blacked out still haunts people, and there was still noticeable discomfort from some within the freediving community.
I welcomed conversation with those who bothered to ask me personally about the troubles that were experienced by both shooting and publishing that image. But I can get beyond that and return to the embraces of friends who were there, ones with whom I experienced a deep bond with over the tragedy. And it is they whom I was focused on photographing and celebrating in their successes.

A memorial gathering for freediver Nicholas Mevoli, who passed away during Vertical Blue 2013

William Trubridge is from New Zealand, and most of the athletes are from outside of the US, so hosting the competition over Thanksgiving wasn't a deciding factor for event dates. I, however, opted to come in the middle of the competition, so as not to miss out on turkey with the family. I arrived in time—with my trusty new Aquatica dome port courtesy of Backscatter—to witness William's 102-meter Constant No Fins world record attempt.
Sadly, he did not make it, despite his preparation and efforts. With all the pressure of organizing an event while appeasing sponsorship and media, it must be difficult, in a sport where success rests on controlling your mind to be free of thought and stress. But William proved that mind can be a force over matter, for he continued on with the competition, completing clean dives to depths of 120 meters in Free Immersion (one meter from his World Record of 121 meters), and 117 meters in Constant Weight to take the top prize.

William Trubridge with his wife, Brittany Trubridge, recovering in good spirits after his 102-meter Constant No Fins world record attempt

But as usual in these competitions, athletes set new national records, smashed their old ones, and some fell short due to illness or lack of training, the odd blown eardrum, or the unfortunate lung squeeze. In general, the entire spectacle is nothing short of awe-inspiring and mindboggling. Unfortunately, due to my turkey dining, I missed the days of good visibility, but in a sport that looks inwards—as free divers will tell you—the outward visibility is merely a drowned-out white noise that is cut through and surpassed with every stroke towards the goal.

Samo Jeranko and female winner of Vertical Blue, Russia's Marianna Krupnitskaya, during a synchronized Constant Weight dive

Top prize in the overall women's category went to Russia's Marianna Krupnitskaya. Marianna was a steady and consistent contender in all of the disciplines, showing tremendous range and strength. Others competed in single categories, trying to raise rankings, and reach personal goals. Misuzu Okamoto of Japan became the third deepest woman by completing a 91-meter Constant Weight record. Tomoka Fukuda and Hanako Hirose were strong contenders as well, completing 86 and 82 meters in Constant Weight. Sayuri Kinoshita topped the podium in Constant No Fins with a 58-meter dive and secured a second overall spot, while Kate Middleton of New Zealand posted strong numbers in Free Immersion and Constant No Fins to take third place.

Japan's Misuzu Okamoto becoming the third deepest freediving woman in the world by completing a 91- meter Constant Weight dive

Russia's Alexey Molchanov conceded this competition to William Trubridge, as he topped the podium the last time the rivals met in Roatán in May at the Caribbean Cup, despite his not-too-shabby 123-meter Constant Weight dive. Samo Jeranko of Slovenia, standing at 6'5", shows a promising future, as he came in with a clean 107-meter dive. Michael Board broke his own national record for Great Britain by completing a 103-meter dive, and Alejandro Lemus became Mexico's first freediver to dive to 100 meters.

Russia's Alexey Molchanov, world record holder in Constant Weight, doing a Constant No Fins dive in low visibility. Many divers do not even dive with a mask or goggles, so visibility is not an issue for most competitive freedivers.

Freediving is an intricate game of chess both with your own mind, as well as with your fellow competitor. You may think it is kooky, and many of you just will never understand why people do it, but if you ever get a chance to take a freediving course or witness top athletes dive, it is an experience not to be missed—and a great privilege to photograph.

New Zealand's Kate Middleton, shortly after setting a new national record

Alexey Molchanov recovering on oxygen next to Dean's Blue Hole
RELATED ARTICLES
Be the first to add a comment to this article.
Newsletter
Travel with us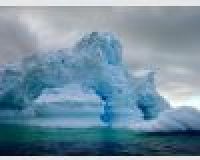 Antarctica
Plan Your Adventure >
Featured Photographer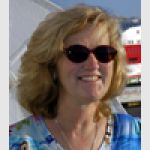 Deborah Fugitt
Expert Photographer
Deb Fugitt loves to travel. A few years ago she sold her house, left her job as a large computer systems analyst, (the systems were large, not the analyst), packed a bag and became "homeless" for 16 months. Europe was...