Articles
A User's Guide to the Nauticam CMC-1 Compact Macro Converter

When it comes to macro or supermacro photography, the tendency is to assume the need for a big and bulky DSLR camera to achieve amazing shots. The truth is that if you have a mirrorless or compact camera, your photos can also be of great quality, on par with those captured by the big rigs.
Adding a good macro wet lens is a great way to achieve these results. The goal of a close-up lens is to increase magnification by reducing the minimum focus distance between lens and subject. Nauticam's CMC-1 macro converter is designed specifically for mirrorless and compact cameras, helping users get the most out of their smaller setup.
About the CMC-1
There are three key selling points of the CMC-1: high magnification, high image quality, and low weight. The lens has an optical power of about +15 diopters, but the amount of magnification you can achieve depends on your camera and lens. You can find out exact magnification information specific to your camera model on the Nauticam website. Either way, that's a lot of magnifying power for an accessory that weighs in at less than 10oz (280g).
The lenses in this converter use precision-crafted, low-dispersion optical glass with a special anti-reflection coating. I noticed fewer issues with regards to chromatic aberration and field deformation. As a result, I found my images had excellent contrast and sharpness, and my camera was also able to autofocus faster.
With an interchangeable lens system, you get the most out of the CMC-1 by photographing at a reproduction ratio of 2:1 with the use of dedicated macro lenses, such as the Olympus M.ZUIKO DIGITAL ED 60mm f/2.8. On compact cameras, the magnification varies and is best on the Canon G7X (3x) and the Sony RX100 Mark II (2.8x).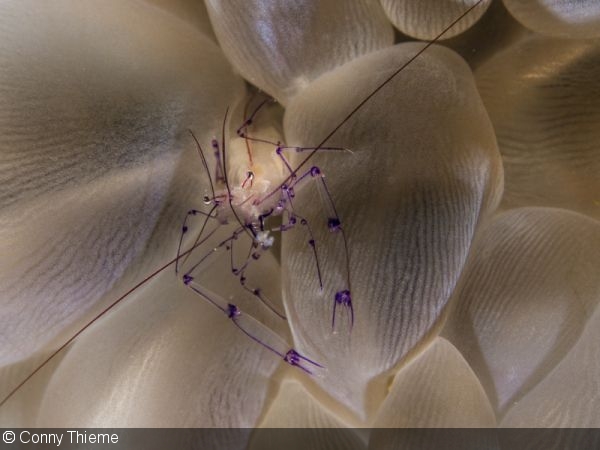 Using a macro wet lens such as the Nauticam CMC-1 increases magnification and reduces the focus distance between lens and subject
Using the CMC-1
Nauticam ships the lens with a 67mm threaded lens mount. It has a protruding rear lens element, and the best way to attach the lens on your housing is to use a flip lens holder, because it places the lens level and directly in front of your port. Flip lens holders are available for most housings and provide a fast and convenient lens mount. They keep the lens in place and can be flipped to one side if not needed.
For direct attachment on the housing, a 67mm flush mount adapter ring is included with the lens. To store the lens when not required, a holder on an arm system is a smart option.
Using a flip holder for the CMC-1 allows the user to seamlessly switch between super macro and medium subjects, or even wide-angle photography
Underwater Photography with the CMC-1
With this new lens, all the tried and true techniques for macro and supermacro underwater phototgraphy remain intact. For example, you'll still want to use a high aperture (f-stop) value to help keep the rhinophores of a prized nudibranch in focus.
Using my CMC-1 for supermacro, I keep the composition as simple as possible, often shooting from the front or side. I usually leave some open space in front of the subject to avoid the feeling of a crowded frame. Shooting such small subjects, I find it's best to set a focal point at the intersection of the rule of thirds lines and place this at the eye of the subject.

Simple composition rules apply even to rare supermacro subjects, such as pygmy seahorses. Here, the subject's eye is located at the intersecting point of the rule of thirds

Especially with the magnification and reduced minimum focus distance, it's important to keep good buoyancy to avoid damaging the reef when getting low and close (and then closer) for the shot. As always, you will have to approach slowly and stay very calm when you're shooting in order to keep the animal in place and not scare it way.
Compared to APS-C and full-frame DSLR sensors, the smaller sensors on many compact and mirrorless cameras offer greater depth of field for an equivalent field of view. Shooting at high aperture values (f/8–f/11) produces not only more detail in increased depth of field, but also a stark black background with a colorful subject lit by your strobes.

In addition to increasing depth of field, using high aperture values has the bonus effect of producing a clean black background with a dramatically lit subject
Advanced Techniques with the CMC-1
To give your pictures a special touch, you can use some advanced techniques like bokeh, snoots, high-key and abstract composition. Employing both standard basic and advanced techniques, it's easy to get some great shots, but don't forget to try to find your own style. Bend the rules, check out what you like most and go for it.
Bokeh: A great way to separate the object from the background is to use bokeh. With a low f-stop value, the depth of field decreases—it can be below 2mm at f/2.8. Using this macro lens, the blurred background is nicely creamy and smooth, without the distraction of sand, rubble, or even bright colors.

Using a lower aperture value will decrease the depth of field, producing a blurred background, which further draws the viewer to the subject's in-focus eyes
High Key: If you like an ethereal look to your images, check out high-key photography. Here, you purposely overexpose the picture by slowing the shutter speed and bump up the ISO to create a white background. It's best if you have already a light background or white sand. This technique is most effective on black and dark objects.
Snoots: Using a snoot to selectively light a scene can also produce unique images. With a snoot (fiber optic or tube) in front of the strobe, you can create a black background with a spotlight and a colorful standout object. This is especially useful in low visibility to reduce the appearance of backscatter and particulates in an image.
Abstract: With a high magnification it's easy to shoot abstract patterns or textures of body parts like eyes, fins, scales, coral polyps, etc.

Abstract images can be achieved through focusing on patterns and textures. Sometimes it's also nice to sneak a small subject into the shot—can you find it?
Final Thoughts on the Nauticam CMC-1
I captured all of the supermacro photos in this article with the Olympus OMD EM-5 and the Olympus 60mm macro lens in Triton bay, West Papua, Indonesia with Triton Bay Divers. This area is a little southeast of the better-known Raja Ampat and has a lot of macro life but also breathtaking wide-angle options. Why do I bring this up? Because the ability to switch wet lenses on a compact camera means you can capture a vast array of subject types on a single dive. On a mirrorless system or DSLR you have to make up your mind before the dive, and the decision is sometimes very hard—especially when you set up for macro and a manta ray passes by.
What makes me opt for supermacro so much of the time is the powerful magnification of the CMC-1, which produced a new level of sharpness and contrast in my images. The detail, especially with minute subjects (like pygmy seahorses and juvenile filefish), is stunning. The camera's autofocus works faster than with other wet lenses partly because of the increased contrast. There's also very little blurring in these images: The CMC-1 produces sharpness all the way to the edge of the frame. I have used other close-up lenses in the past and never been really happy with these because of color fringing and edge-to-edge loss of sharpness. With the CMC-1, all this has changed.

---

When purchasing underwater photography equipment like the product mentioned in this article, please support DPG by supporting our retail partner—Backscatter.com.
RELATED ARTICLES
Be the first to add a comment to this article.
Newsletter
Travel with us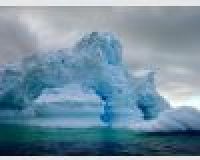 Antarctica
Plan Your Adventure >
Featured Photographer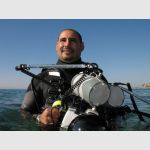 Noam Kortler
Expert Photographer
Noam Kortler is connected to the sea since he can remember him self. he was born on the coast of the Mediterranean sea of Israel and was diving and surfing when ever he could He moved to Eilat, the south popint of israel to...