Articles
Videographer of the Month – Lee Burghard

Underwater videography is an ever-changing art form—from the techniques, technology, and even the gear that can deliver the best results. Lee Burghard understands this better than most, as an underwater imaging equipment specialist for Reef Photo & Video, Nauticam Ambassador, and—oh, yeah—a multi-award-winning underwater videographer.
Lee owns and operates Wild Shutter Imaging, a small production company based in South Florida that specializes in filming underwater wildlife and marine habitats for a variety of documentary, short film, and commercial projects. His short films have nabbed two "Gold Medal" prizes in the last three years of the Our World Underwater International Photo and Video competition.
Most of all, Lee is constantly challenging himself to produce unique and heart-stopping footage. According to Lee, underwater imaging is all about continued growth and creativity, and he looks at every new project and challenge as an opportunity to further enhance his skills. Here's to the next challenge, Lee.

An exhilarating compilation of Lee's best footage as featured in the award-winning short film "Adventure Is Calling"

An up close and personal look at what it's like to be in the water with these ancient swamp dwellers

DPG: How did you get into underwater videography?
My love for underwater imaging began after my first dive back in 2008. I was overwhelmed by this whole new world I discovered. The experiences I had were often hard to put into words, but with a camera in my hands all of that changed. Underwater videography gave me a way to tell those experiences visually. I picked up a small compact camera and housing from my local dive shop and my journey started.
DPG: Can you tell us the story behind your most memorable underwater footage?
That's a tough one, as I've had so many great experiences underwater throughout the years. If I had to pick one, I'd say it was the goliath grouper aggregation that I captured back in 2015. Each year hundreds of these giant six-foot groupers aggregate on a handful of these wrecks across South Florida, but getting the timing and conditions to be right can be very challenging. After several failed attempts we finally nailed it—we had mild currents, blue water, well over 150 groupers, giant baitballs and large school of jacks and snappers coming in to feed. It was one of my most memorable experiences to capture on camera.


DPG: Where is your favorite place to shoot?
So far I'd say my favorite place would have to be Palau out in the South Pacific. It's remote, off the beaten path and absolutely beautiful. With giant walls covered in hard and soft corals, large schools of fish on any given dive site, WWII wrecks, macro critters, and the mantas at the German Channel, it's really stunning and incredibly diverse. That being said, I still have a never-ending list of new places to dive and shoot, so anything is possible!
DPG: What camera equipment are you currently using?
Underwater, I currently shoot with a Canon EOS 1DX Mark II in a Nauticam housing, a variety of Canon lenses—Canon 8–15mm, Sigma 12–24mm, Canon 100mm, and recently the new Nauticam WACP—and Zen DP-230 dome port. For an external monitor, I use the SmallHD 502 with Nauticam housing and for lighting, I use Keldan 8X video lights. At the surface, I use a Panasonic GH5 along with the Sigma 14mm, 18–35mm, and a Sigma 50–100mm using a Metabones Speed Booster. Needless to say, it's a lot of gear to lug around on shoots or personal trips, but absolutely worth it!

Each year hundreds of these whale sharks aggregate off the coast of Isla Mujures. This is one of the few places in the world where you can be in the water with nearly a 100 of these gentle giants. It's an experience beyond words

A journey exploring the underwater caves along the Riviera Maya in Mexico. The beautiful contrasts between light and darkness along with the stunning formations of stalagmites and stalactites makes it feel like a portal into another world

DPG: What has been the most exciting point of your career?
To be honest, the last several years have all had many highlights for me. Recently, my own business at Wild Shutter Imaging has grown significantly. I've had the opportunity to work as an underwater camera-op on a variety of commercial and short film projects with some very talented production teams for clients like Vice Media, Citizen, Garmin, Sport Diver, MSC Cruises, and Buzzfeed. My position at Reef Photo & Video has also been invaluable due to the amount of knowledge and experience I've gained working with such a great team of people. I consider myself very fortunate to be working in an industry that I'm passionate about and love at my core.
DPG: Have you ever missed an epic shot due to unforeseen circumstances?
Of course! You're running low on air as a school of hammerhead sharks come by. Or, you have your macro lens on and a whale shark cruises overhead. And then there's the classic mistake of leaving your front lens cap on (yes, I've done it too!). I feel like it happens to all of us at one point or another. Gear pre-check lists, shot lists, and having a good understanding of your dive environment all help to mitigate potential problems, but I feel like there's always unforeseen circumstances. The key, I think, is to learn from them.


DPG: Do you also shoot stills? And if so, how do you balance the two?
Professionally, I do only underwater film work, but I still do enjoy shooting stills in my personal time. I find that the mentality and principles for both in some ways are similar, but in many other ways very different. For me, I love being able to tell a story visually and accomplishing that through video comes much more naturally, so I keep my focus there. I really do praise people that have the talent to do both successfully.
DPG: Have you any advice that you'd like to give aspiring underwater videographers?
While there are many great guidelines and rules to follow when it come to underwater videography, I think it's important to remember that rules are meant to be broken. Be creative! Look at what other professionals are doing and ask yourself what you can do differently. What about the way that you shoot or edit is unique and different from the rest? While that type of thinking can be challenging, I think it's important to strive for this because that's what really makes you stand out amongst other professionals and gain recognition.

Another fantastic short film from Lee, "Paradise Found: East of Flores"

Lee Burghard

You can see more of what Lee is up to on his website, www.wildshutterimaging, or on his Vimeo page. If you're interested in a behind-the-scenes look at what it takes to plan, shoot, and edit a professional quality short film, we suggest reading "An Underwater Videographer's Journey to Indonesia," authored by Lee and his brother Phil.
RELATED ARTICLES
Be the first to add a comment to this article.
Newsletter
Travel with us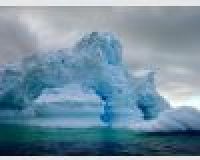 Antarctica
Plan Your Adventure >
Featured Photographer
James Watt
Expert Photographer
Jim Watt was an icon in the underwater photography industry. He sadly passed away in July 2007 and will be missed by many around the world. Jim had a diving experience spanning over 35 years and has many has had many ocean...