Articles
Videographer of the Month – Julia Sumerling
A dwarf minke whale at the surface, Great Barrier Reef, Australia

An experienced dive instructor, photographer and videographer from Australia, Julia Sumerling has worked in some of the most remote areas of the Great Barrier Reef and Coral Sea for more than two decades. In that time, she has racked up over 10,000 dives in the region and has also traveled further afield extensively to photograph and film a variety of iconic marine life.
Earlier this year, we showcased some of her favorite images in our regular Photographer of the Week feature, and she has also contributed some great articles about diving in Australia in the past—including an epic Underwater Photographer's Guide to the Great Barrier Reef—so we thought it was about time we got back in touch with Julia to discuss her other passion, underwater videography, and quizz her about her film career so far.

"3000 Reefs" of the Great Barrier Reef

DPG: How did you first get into underwater videography?
I studied commercial photography for three years, back in the film days. I knew nothing about film. Once I decided I wanted to film underwater, I made a list of all the qualifications I needed and spent a few years completing them and then went to Scubapix and asked for a job. I was put on a trial and given a video camera and the instruction manual and told to make a film on my first day (above water). The second day, I was shown how to service the underwater housing and how not to flood it, and now make an underwater film. The third day, I was on my first official job, working on the day boats from Cairns on the Great Barrier Reef, filming the day's events above and below the water. I reckon they were pretty bad videos, but we all have to start somewhere and I definitely had to learn fast on the job!

DPG: Can you tell us the story behind your most memorable underwater footage?
In 2009, I spent half of my yearly wage on a Wetpixel expedition to the Japanese Ogasawara Islands (just north of the Mariana Trench), snorkeling with sperm whales. I really needed an adventure that couldn't be more different than the underwater tourist videos I did for work. We had superb conditions with crystal-clear visibility. We not only had stunning sperm whale encounters, but witnessed and filmed a pod of sperm whales at the surface with parts of a giant squid. The whales dropped a three-and-a-half-meter tentacle, which we collected and confirmed was an Architeuthis. The video ended up being used by the BBC Natural History Unit, Discovery Channel and National Geographic Channel. It is very unique footage and nothing had been filmed like it before.

"Float" along the stunning coral gardens of Raja Ampat, West Papua, Indonesia

DPG: Where is your favorite place to shoot?
I was very lucky to have spent quality time working on the Mike Ball Dive Expeditions liveaboard vessel, Paradise Sport, in Papua New Guinea. The vessel moved throughout the year between Milne Bay, Kimbe Bay and Kavieng. Milne Bay was always a special place. It has everything from stunning coral reefs and muck diving to incredible WWII plane and shipwrecks. It opened up a whole new world of diving and cultural experiences. I went back several years ago as a guest on another vessel, thinking I would just do three dives a day, but when we got to sites such as Dinah's Beach (now known as Luaudi), I was spending nine hours a day underwater. It is one of the most biologically diverse sites I know and there never seemed to be enough time spent underwater.

DPG: What camera equipment are you currently using?
For the past two years I have been using a Canon EOS 1D X Mark II in a Nauticam housing, an external SmallHD video monitor, Keldan video lights, and the Wide Angle Conversion Port (WACP). It is the optics of the WACP that made me switch to Nauticam. Coming from a commercial photography background and studying the physics of optics back in the day, I was blown away by what this port can do, using full zoom capabilities, where I can film close-ups of anemonefish to manta rays with 130° field of view on the same dive and still get edge-to-edge sharpness. When I shoot video underwater, the WACP is being used 85% of the time. It is essential when you shoot video to be able to tell a story, and being able to change the zoom capabilities while retaining image quality helps you to come back from a dive with a diverse selection of shots that help you do that.

"Drift" under the jetty in Raja Ampat, West Papua, Indonesia

DPG: What has been the most exciting point of your video career?
I work for a marine archeology organization, the Silentworld Foundation. In 2016, the first expedition I did with them, we made some impressive and significant shipwreck discoveries in the Coral Sea from the early 1800s. We discovered 17 anchors, four cannonades, and a ship's bell. It was one of the most significant Australian marine archeology discoveries of recent times and later we made more shipwreck discoveries in the far northern Coral Sea from the early 1800s. Being there and filming these discoveries underwater, which no one has seen since the ships met their end hundreds of years ago, is so fascinating. Working with this incredible professional team has been amazing.

DPG: Have you ever missed an epic shot due to unforeseen circumstances?
Many times! I think when filming marine life underwater, a big part is understanding you can't see everything. You are always going to come back from dives where others have seen mantas, whale sharks or something amazing. But the more time you spend in the water, the more time you increase your chances of not missing out. But I do accept this is always going to happen, and I no longer suffer from FOMO (fear of missing out)! Many years ago, it was hard to check if you were recording or not with some video cameras in the housing. I was diving on a cleaning station in the Coral Sea and there were seven hammerhead sharks and two mantas sharing the site. I was so focused on the action that when I thought I was recording, I actually wasn't and when I thought I wasn't recording, I actually was! I was heartbroken when I checked the footage. It was some of the best nine minutes I spent underwater, and I still have the great memory. But let's say that I learned from this stupid mistake.

The amazing marine life on the wreck of SS Yongala

DPG: How do you balance shooting stills and video?
I used to have separate dedicated video setup and stills setups, but now with the Canon EOS 1D X Mark II, it can shoot both great video and stills. But I rarely shoot both formats on a single dive—mainly because I shoot with entirely manual settings. The settings for video and stills are very different: Changing every setting to get a good shot is time-consuming, everything underwater changes so fast. If you are going to get outstanding quality video or stills, you need to change just about every setting to switch back and forth. When I have looked back at imagery where I have tried to shoot both, the quality and composition of the shot are more often not as good and I have missed some valuable behavior. I also find that having video lights and strobes attached at the same time makes the system less streamlined and more cumbersome, so I almost never carry them at the same time. It is good to know that I can switch between the two formats when some real magic is happening, and I have time, but it is very rare that I actually do this. I try to keep video to the central hours of the day as I can, as natural color and light are so important.

DPG: Have you any advice that you'd like to give aspiring underwater videographers?
If you have to break, disturb, harass any marine life to get your shots, you should go back and improve your diving skills or study the marine life you are filming and understand its behavior and biology. Be patient. Breathe slowly. Practice good buoyancy. Be meticulous with regards to camera maintenance. Every dive that you come back from without water in your housing is a good dive and going to save you a lot of money. You don't have to have the latest and greatest equipment to get the best shots. I have seen people shoot outstanding footage with just a GoPro. It's how they hold the camera and their understanding of the camera's capabilities that can make beautiful, watchable footage. Always spend the time to get the right piece of music with your footage. If you get this wrong, it can be the biggest deterrent for viewers. The music is just as important as what you film. If you get a fantastic piece of music, it can really enhance the imagery.

A turtle and a jellyfish

DPG: Is there any particular footage that you are still after?
Oh geez, of course, there is so much! It's not necessarily filming certain marine life, but more what certain marine life does. I find fish behavior intriguing, and filming unusual behavior only comes from understanding more about that animal. So anticipating when fish are going to do what you want is going to help you film great sequences. The more I learn about the marine life on the Great Barrier Reef, the easier it is to predict what is going to happen. I still would like to go back to Pitcairn Island and dive the Bounty and the other shipwrecks with the camera equipment I am using now. And definitely filming more of the shipwrecks on the Great Barrier Reef and the Coral Sea. It is such a large area and I believe there is so much yet to be discovered and filmed in the region.

Julia in action shooting dwarf minke whales in Australia

To see more of Julia's awesome videos and keep up to date with her latest projects, check out her Instagram and Vimeo pages.
RELATED ARTICLES
Be the first to add a comment to this article.
Newsletter
Travel with us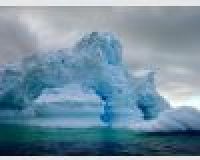 Antarctica
Plan Your Adventure >
Featured Photographer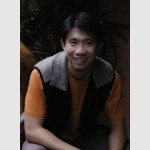 Lawrence Alex Wu
Expert Photographer
Color and light take on new sensations through a lens when combined with water and modern imagery techniques expressing a totally different art form. Alex specializes in creating underwater images as well as multi-media content...