Articles
Videographer of the Month – Cristian Dimitrius
Cristian Dimitrius mentally prepares for a film shoot in the jungle

There is very little in the way of typical when it comes to the work of underwater videographer Cristian Dimitrius. It starts with the subjects he travels across the world to film. Most seek reefs, wrecks and sharks. But Cristian's highlight reel is packed full of odder finds: sloths, anacondas, orca whales, and crocodiles.
And then there's the way that Cristian captures these subjects—far from average. Take, for example, his most recent shoot in South America, where he used a massive 24-plus-inch megadome to capture an over-under of a steaming Brazilian lake.
It's no wonder that between the rare subjects and equally rare talent, Cristian has worked for the top names in the business as a cinematographer and natural history presenter. National Geographic, BBC, Discovery Channel, and Animal Planet are frequent platforms for Cristian's work. He is currently one of the hosts of Domingao Aventura (Big Sunday Adventure) on Globo TV. Let's dive into Cristian's world.

Cristian's highlight reel puts on display an amazing array of rare subjects

DPG: How did you get into underwater videography?
I was a divemaster working in the south of Brazil when I began to take a camera underwater to film clients during the summer of 1998. At that time, I had no editing tools and I was shooting with a Hi8 camera. I used to film 20-minute videos by planning each sequence ahead (topside boat ride, divers underwater, aquatic life and a short conclusion, usually bubbles) and this was the final cut. There was no room for mistakes and I believe this initial experience gave me a good solid base for the rest of my career. Today, it is crucial to think ahead everything I need to shoot to deliver a complete sequence for the "blue chip" natural history films I shoot most of the time.

DPG: Can you tell us the story behind your most memorable underwater footage?
I can you tell but I can't show it yet. Last year, I did a very unique underwater sequence of a huge anaconda swimming in a river in Brazil. It took us days to find the animal and we didn't know what to expect. This is definitely an animal we cannot control. But on this day, everything went perfectly. As soon as we spotted the giant snake, she went underwater to hide from us and I was ready to jump. I spent about 45 minutes with the animal getting all the angles I needed and when she swam away I made a very smooth track following the snake blending with the riverbed. I was screaming underwater and I knew that the shot was epic. The executive producers of this documentary wrote to me to say that everybody loved the footage. The sequence will be released next year in a new landmark series, and we will show this giant animal as never seen before.

One of Cristian's most memorable encounters was with a massive anaconda snake in Brazil

Cristian's skill takes even more common subjects (such as these manatees) and transforms them into sirens of cinema

DPG: Where is your favorite place to shoot?
Hard to say. I used to say Galápagos, due the diversity of big animals you can see in one single dive. I still love oceanic islands like Galápagos, Cocos, and Socorro; and they are definitely some of my favorite environments to work in. But recently I been getting more and more into freshwater environments like flooded forests, rivers, lakes—specifically the ones in Brazil. I like the challenges of diving in these locations and the possibility of coming back with a beautiful image never before shot. Forests like the Amazon and the Pantanal are not easy for the cameraman nor the equipment. Every shot is a challenge and I love to challenge myself on every assignment.

DPG: What camera equipment are you currently using?
Most of the time I shoot with a RED EPIC-W Helium sensor 8K with a Nauticam housing and Keldan lights. When I am on non-work trips I like to take stills with my Canon EOS-1DX Mark II in Nauticam housing. Also, there is always a GoPro attached to my camera for behind-the-scenes and POV opportunities. My phone is also a great companion for some behind the scenes and images for social media.

Cristian enjoys taking stills to refine his videography vision

Heart-pounding footage of orca whales on the hunt in the waters off Norway

DPG: What has been the most exciting point of your career?
The most exciting point of my career is right now! I love the current environment and the technology we have available now. With the experience I acquire on every shoot I can make better choices and use the technology to bring new perspectives. Tomorrow will be a brand new exciting point, and the day after even better.

DPG: Have you ever missed an epic shot due to unforeseen circumstances?
Several times. Dealing with frustration is part of a nature cinematographer's life. You cannot control nature and equipment is likely to fail at some point. I remember being in the water with a giant river otter (having the encounter of a lifetime) and being shocked to realize that my dome was all fogged up due to the humidity of the forest environment. I was really upset, but there was nothing I could do. This is part of the game. To get the job done you need to make decision after decision based on several factors. Every choice leads to a path, and every path might lead you to a great sequence. Experience counts: But there are many paths, many choices, and probably only a sequence of consecutive right choices will put you in the right place at the right time. To be good at this game takes time and many failures. There is no shortcut to success here.

DPG: How do you balance shooting stills and video?
On most of my professional shoots, video is the primary goal and stills come second. I like to take a few stills to remember the assignment, to share on social media, and (after guaranteeing the video sequence) to have also a good image for printing. This often depends on the difficulty of the assignment. When I'm traveling for fun, I shoot mostly stills. I like to train my eye and learn new stills techniques on every trip. Being able to tell a story with a single frame helps me a lot on my video.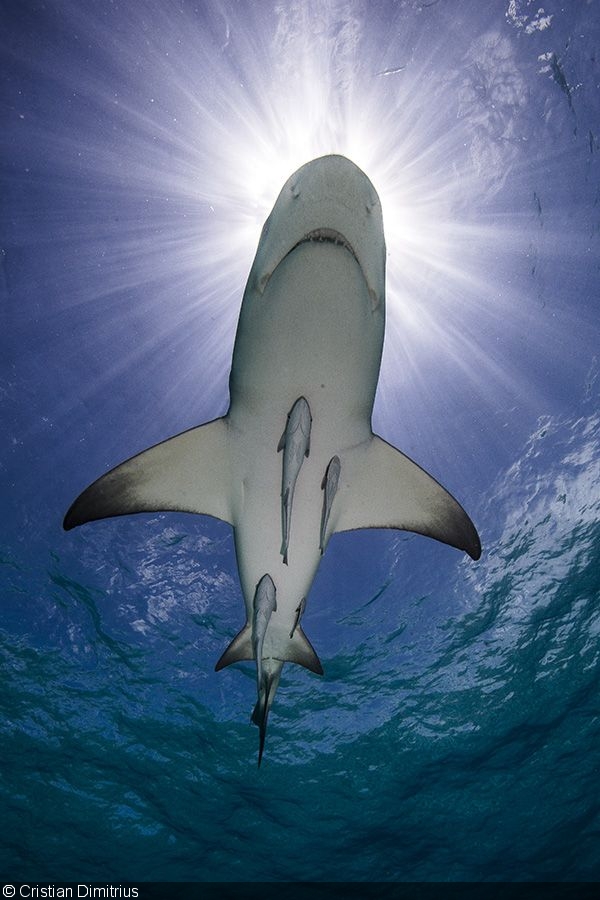 Still photos are also a great way to attract attention on social media

Cristian shoots a lot in his South American "backyard" and encourages videographers around the world to do the same

DPG: Have you any advice that you'd like to give aspiring underwater videographers?
Yes! Learn as much as possible, shoot as much as possible, and share your best videos as much as you can. With social media you can share your videography with the world. Don't be afraid to blow people's minds away with what you shoot. You don't need to travel a lot to stand out. Actually, some of the best videos have been captured in local environments. Be the badass shooter of your neighborhood and always have fun while shooting.

DPG: Is there any particular footage that you are still after?
At the moment I am looking for images that will motivate people to fight for conservation. We are killing our forests, rivers, and ocean—this needs to stop. People have no idea how badly the environment is suffering, and we need to add sustainable habits into the popular culture. As they say, an image is worth a thousand works, and I am looking for the right images to spread the message to save our beautiful and delicate planet.

Cristian Dimitrius' setup might seem intimidating, but he reminds us that even those with humble divemaster beginnings can end up on the big screen

For more of Cristian's work, make sure to visit his website, www.cristiandimitrius.com. You can also check out our in-depth interview with Cristian, "Filming the Wild." Keep up with his latest travels on his Vimeo, Instagram, and Facebook.
RELATED ARTICLES
Be the first to add a comment to this article.
Newsletter
Travel with us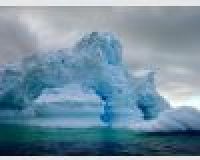 Antarctica
Plan Your Adventure >
Featured Photographer
Annie Crawley
Expert Photographer
Annie Crawley has lived and worked around the world for the past 15 years from Indonesia to Galapagos, Belize to Papua New Guinea. Originally from Chicago, Annie now lives in Santa Barbara CA. Annie works as a producer,...