Articles
Underwater Surrealism and Digital Art
By Conor Culver, Andrew Marriott, January 18, 2020 @ 08:00 AM (EST)
Grasslands for Cover. Check out the masking job on those blades of grass!

Somewhere in everyone's mind, there is a line between digital art and a photograph. The fact that this line is different for everybody leads to some very strong opinions on whether an image is art or photo. These strong opinions have led to extremely heated arguments over the years and some have become fanatical about post-process. Good news, we are not going to test your limits on what amount of post-process still counts as a photograph. The images in this article are all digital art and we make no bones about it.
Each one of these images took many hours to make, and the level of skill needed in post is very high. Too many people think there is a magic Photoshop button that makes everything look awesome with a single click. Well, after long hours working on these Conor and I can assure you that we are still looking for that magic button. Like any type of art, we work with themes, palettes, and try to get a specific reaction from our viewers. Sometimes we just get bored working with and seeing the same images every day, so think of this as our attempt to show you something fun and new without asking you to pass judgment on post-processing.

Superhero Shark

Originally this gray reef shark was shot in Palau at German Channel. I was really impressed with the power of their tails and wanted to find some new way to convey a sense of motion. The orange represents heat, and the power generated by them as they swim. The masking was straight forward as the shark was on a clean blue background.

It's Alive!

I was doing backlit shots along the bottom, with some success, but felt I could do more. Later it struck me that it looked like the fish's eye was glowing, and then a Frankenstein movie was played that night at the resort. Boom, instant idea! The lighting and fish are obviously two separate images. The challenge in blending them was to create a unified color scheme and adding the electricity into the fish. Purple was chosen as it is not a natural color underwater, as I didn't want any confusion as to the reality of the picture.

Bat Fish Night

A play off the name batfish, this image puts one of our favorite fish into the habitat of a terrestrial bat. One thing I really love about Conor's shots are that it takes two great images to start with. He goes out and shoots each one with a final vision in mind. The most impressive part is how they blend together in the final product and create a surreal image that is believable.

Camouflage Sometimes Fails

I think this is the perfect blend of real and surreal. I've shown this image to people and the reaction is usually, "What kind of spider is that!" Except it's not: That's just a good old decorator crab. The moody desaturated look gives the whole image an ominous feel and immediately puts the viewer on edge. Add in the webs and old wood, and the scene screams horror film. We tend to think of these crabs as quirky and cute, but this puts them in a whole new context.

Catching Toads Gives You Warts

This one is just fun and makes the viewer smile. Whether it is a toad or a giant burrito, the fish fits perfectly into the scene. The two hands put you into the picture; it's a very cool technique. Most images feature a subject as something to be admired, but you are detached from it. By placing the hands in the image and making it from your point of view, it makes you part of the artwork. It's a brilliant concept and one that is very hard to pull off in a meaningful and convincing manner.

Forest Shrimp

I've had a blast with this one. Many viewers, who are not divers, are stumped. The reaction is always, "What the hell is that thing?!" I wanted this to be a believable scene and chose the forest shot (which is on the island of Rugen in the Baltic Sea) where the green color exactly matched the shrimp. I wanted the shrimp to look like a natural part of the forest. The most challenging part of this image was getting the shadows right, and this is a constant struggle with all the pictures in this article.

Frogfish on a Log

Another Rugen Island scene, this one really had frogs in it. I decided to go with the play on words and replaced the real frogs with frogfish. The frogfish are from two separate locations: Bali and Anilao. Getting the angles right was the hardest part of this. The view of the logs is from about 30 degrees above the horizon, so I needed to find frogfish images that were shot from a similar angle. This was a serious challenge, as most of my shots are from straight on or parallel to the bottom.

Gaudy Circus

A light source, shadows, and unified colors; those are the key ingredients of this image. The original photo of the tent is awesome on its own, and the crab seems like a natural addition. Look at the shadows of the crab in relation to the light, and their sharpness. Getting the correct edge blur on artificial shadows is incredibly difficult, and these are excellently done. They match a hard, distant light with a harder, yet not razor-sharp, edge.

Leaves of Winter

Juvenile batfish mimic dead leaves floating on the surface, and they do a damn good job of it. Anyone who has seen them probably gets some version of this photo in their head. The digital art in this shot is great: cold, desaturated, and perfectly posed. However, it is the original shots that are so impressive. Shooting these fish in their natural environment is incredibly difficult. Anyone who has tried it knows that these little guys are terribly annoying, and trying to get a good clear shot of them is a severe test of your patience.

Manta Terrarium

Conor calls his work "underwater surrealism," and this image sums this up perfectly. There is nothing natural about this image, but for some reason, it comes together in the end. It is a striking image and has so many artist elements to it. Check out the highlight from the flash on the glass; now notice how that same bright spot appears on the mantas in the appropriate places. Look even closer and you can see the reflections of the mantas on the glass! This is insane attention to detail, and is why Conor's work stands out. Also, note the magenta color of the tree, and then look at a color wheel. What you'll find is that green color is exactly complementary to it. It is all these little details that create amazing digital art.

Moon Dragon

This image was created for my daughter. She loves dragons and was telling me about moon dragons, finally asking me if I had ever seen one. I told her I had a picture of one and made this for her. To unify the colors, I had to make my pipefish black and white, and then I applied the blue tone over the top of that. This is a full moon, meaning the light source is directly behind the viewer. To carry this through, I had to make sure the shadow of the dragon worked. Finally, I wanted to give the dragon a sense of motion, so I did some extensive blurring of the fins as if it was flying through the clouds.

What Nemo Sees

Let's get this out there right away: Nemo is a thug. Anemonefish are some of the meanest and most aggressive fish in the water. I'm always amazed when one is chasing me and biting my hands long after I've moved on down the reef. It made me wonder, who the hell does this little fish think he is? So, one morning over a few cups of coffee, I had a little fun and came up with this one. It's supposed to be funny and not a serious piece of art. The image comes from three different photos from three very different places: Guam, Sulawesi, and the Philippines. What does Nemo see in the mirror? A big, nasty eel, with huge teeth!
Hopefully, you enjoy these images and they inspire you to try something different. Even if you are not interested in creating complex art pieces like these, give digital art a try. If nothing else, it will really push your abilities in post-process, which will carry over into your normal shots. Thinking of things like colors, shadows, and angles will also make you a better traditional photographer.
RELATED ARTICLES
Be the first to add a comment to this article.
Newsletter
Travel with us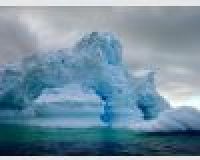 Antarctica
Plan Your Adventure >
Featured Photographer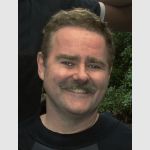 Scott Bennett
Expert Photographer
When he isn't applying his creative skills to one of the animation projects he's working on, Canadian Scott Bennett can frequently be found behind the lens of a camera. While on an extended business trip in the...