Articles
How to Shoot Amazing Underwater Short Video
Get inspired and start impressing your friends with some awesome shorts

Short videos are a great way to share your underwater experience with friends and the community. The key to producing engaging videos is to keep it brief and interesting, with a focus on quality rather than length. In this article, I will offer tips on how to create underwater videos that your audience will love. I'll go through each step of this process—setting up the camera, shooting underwater, and a basic editing workflow.
When talking about this type of video, I'm referring to catchy, mini videos that are between 30 to 90 seconds long. On social media, it's been shown that people have a short attention span and won't watch all the way to the end of longer video clips. Therefore, the key to great videos is to keep them short and sweet.

The Hard Part: Choosing the Right Setup
Camera options for shooting underwater videos are endless. It can be quite frustrating trying to figure out which camera and housing to buy. A little research online should help finding the best solution for your needs and budget. There are many articles and reviews on DPG and elsewhere that focus specifically on cameras for underwater video.
Creating high-quality underwater videos does not mean breaking the bank. Too many divers rely purely on technology, and forget that it also takes great skills to create good-quality underwater footage. I recommend that you start with a basic setup. You can easily add on more accessories like red filters, macro lenses, video lights, and so on, at a later stage. Let your camera grow with you as your skills develop.
I produced my first underwater movies with a compact camera (Canon PowerShot S110), Nauticam housing, and red filter. Later, I upgraded to a Sony RX100 II and used video lights to capture Full HD video. Today, I use a Panasonic Lumix GH4—a mirrorless camera with interchangeable lenses. This allows me to shoot 4K footage as well as macro and wide angle, video and photo—all on the same dive.

A basic setup with a camera, tray and video light is all you need to get started in underwater videography

Add a Tray with Handles
Even if you are just starting off with a GoPro, I highly recommend getting a tray to mount your camera on, with one or preferably two handles. The most important thing when filming is being able to get yourself stable for steady shots. You will see how using a tray and having both hands on your camera will noticeably help you with that. Practice on land first to get used to your rig and all the controls before taking it underwater.

Modes and Settings for Filming
You should have your settings adjusted on your camera before entering the water. If you have to experiment, do it on land, because you want to be ready for the action to happen as soon as you are underwater. My camera has a dedicated movie mode, which I switch to using a dial, or you can simply hit the red record button instead. Most of the time, I shoot in Program ("P") mode. I only switch to Manual ("M") mode for macro, or when I need to have full control over the exposure.
There are many different video settings you can choose from, depending on the camera you use. I always try to shoot in the highest possible quality—4K (3840x2160) at 30 frames per seconds (fps) on my camera. So even if I decide to slow down, stabilize or crop my footage in post-production, it will still give me a high quality image. Be aware that shooting 4K can take up a lot of storage space and that you will need a high performance computer for editing. If you are only shooting videos to upload to social media, recording in Full HD (1920x1080) is more than sufficient.


What to Do When Everything Looks so Blue
Now we are finally in the water and ready to begin the exciting part, the filming! But even diving at shallow depths, you will find that the reds have already disappeared. To help remedy this, some cameras give you the option to choose an "underwater mode" that adds some red in-camera, but it typically isn't very accurate.
To bring the colors back and improve the quality of your footage, you have several options depending on your camera setup and budget. Using a red filter—which goes in front of your camera lens or attaches to the front of your housing—is the easiest and most economical option. You will then be able to leave the camera set to Auto White Balance (AWB).
Underwater video lights are expensive, but you will see that the investment can really pay off. Powerful lights (a high number of lumens) with a wide beam angle will improve the quality of your underwater videos dramatically. They will allow you to bring back the colors and make your footage look the same way that you see it with your eyes underwater. The key is to get close to your subject (leaving your white balance setting to "Auto"), because even if you are only a few feet away, you will find that the output of the most powerful lights will have been absorbed by the water.
If you do not use a red filter or video lights, there is still hope that you can produce some great underwater videos. Check if your camera will allow you to adjust the white balance manually. Set the manual white balance periodically at different depths (e.g., 15, 30 and 50 feet), and then save these settings to a custom preset. This will allow you to switch quickly between your preset WB settings, depending on what depth you are at.


Perfect Buoyancy Is the Key to Steady Shots
It is extremely important to get your buoyancy perfected before taking a camera diving with you. Not only will you be a better diver, but your footage will also be a lot steadier. So get as much diving practice as possible first, ideally so that diving becomes second nature. Then you can fully focus on your underwater videography. Don't be one of those "all-the-gear-but-no-idea" divers with no control over their buoyancy, damaging marine life.
Before I press the record button, I get myself into a comfortable diving position to avoid movement during filming. Every little move and fin kick will be transferred to your footage. I keep my arms and elbows locked in, close to my body, to keep the camera as steady as possible and to avoid shakes. If you want to move your camera, move your whole (upper) body instead of only the arms. Also, if your rig is too negatively buoyant, I recommend getting float arms so you are not constantly fighting the weight of the camera.

The Fun Part: Filming
To help streamline my editing workflow, I shoot many very short clips underwater—between 10 to 15 seconds. You do not want to end up with a recording of an hour long dive that you then have to spend time trimming down to only the interesting parts. However, if "the action" is happening right in the middle of your shot, you would of course keep rolling, even if you have reached 15 seconds. You can count in your head, but most cameras will also show you the recording time on the display. Always check your LCD when filming: There is nothing worse than coming back from a dive and realizing that instead of turning the camera on, you actually turned it off and missed the whole dive!

Tell a Story with Your Video
As soon as I spot my subject underwater and hit record, I already have the story I want to tell with the short video in my head. Now you may say, "How can I tell a story if I want to produce a short video of only a minute"? Even in these 60 seconds, your video will have to have some sort of "topic" to show.
The "story" can be different shots of the same animal, several highlight shots of a certain dive site, different species of the same order of animals, behavioral shots, something funny, a "best of"—just think of what you would put in the caption.

Get Close and Vary Your Shots
The basics of underwater photography also apply to videography: Always try to get as close as possible to your subject and shoot upwards from a lower angle. Your videos will be much more interesting to watch with an extra bit of movement and a variety of shots. Try panning horizontally and vertically, flyovers and following the subject. Mix it up between wide, medium angle and close-up shots. Above all, the most important thing is to keep the camera steady. This is what will make a good short video look much more professional.

The Creative Part: Editing
Divers may argue whether the editing process is the best or worst part about filming underwater. There is no editing without software though, and again, you will have many options to choose from. Online, you will find several programs which you can use for free, iMovie for Mac being one of them. I have always worked with Adobe Premiere Pro, but it is a pricey option if you only edit occasionally.

Scan for Clips You Want to Keep
All of my short clips are first placed on a new timeline, because this makes it easy to quickly browse and scan through them. Any clip that is either shaky or out of focus—and therefore not usable—will get deleted immediately. Force yourself to be absolutely ruthless! Again, you want to produce a few seconds of quality video, so the shots you keep should only be the best ones.
I then pick and group together the shots that I want to build my story with. I trim the beginning and the end of the shot (especially where there is a wobble from hitting the record button). Avoid letting the clip roll for its entire length; it will get boring. A good way to check whether your clip is too long or too short is by watching the final video and imagining that you have never seen the footage before. This gives you a good idea what your audience will expect and whether you need to shorten the clips or keep them as they are.

Using Effects, Music and Titles
Although I like to add transitions between my shots to blend them together, I recommend not going too crazy with effects. Using too many different transitions can distract from the actual video. Also, aim to get your shots right in-camera. It will save you from the time-consuming process of making adjustments to white balance, color and contrast in post-production.
For my daily posts on social media, I don't normally add music or a title—I use captions for that. When editing longer and bigger video projects, however, music plays a crucial role. The right kind of music can make a huge difference and help emphasize the story of your video. You need to be very careful about copyright laws though; this could be an article all on its own. I recommend that you only use music that does not have any copyright issues. YouTube has a great audio library where you can download tracks to use for free.

Final Thoughts
As you can see, it doesn't take a lot to create quality short videos. Now it's time to give it a go! Pick up your camera, practice the above tips underwater, keep that camera steady, and edit away! Always remember to keep it short and sweet to encourage your audience to engage with your videos.

When your short videos get the "likes" rolling in, you may never go back to stills again!

---
About Sonja Geier: Sonja Geier fell in love with the underwater world when visiting Thailand in 2010. Shortly afterwards, she left her native Germany and has been living in Asia ever since. After completing her underwater videography course in 2012, Sonja's hobby then turned into her profession. Working full-time as a photo/video pro with Mermaid Liveaboards in Indonesia for almost three years, she was able to improve her skills and experience the beauty of the country. Afterwards, she spent two years managing a dive and photography resort in Lembeh before moving back to Bali. Under the name Flowave Films, Sonja now specializes in a range of marketing services for dive operators—from promotional videos and content creation to social media management.
RELATED ARTICLES
Be the first to add a comment to this article.
Newsletter
Travel with us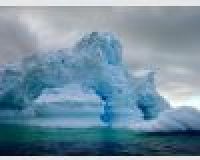 Antarctica
Plan Your Adventure >
Featured Photographer