Articles
Wide-Angle Wet Lenses for Underwater Photography (Compact Cameras)
By Ian Bongso-Seldrup, January 30, 2019 @ 02:00 AM (EST)

Underwater, we don't have the luxury of shooting a wide-angle scene from 10 or 15 feet away: That much water between you and your subject will quickly absorb all of those glorious warm colors in your image, leaving you with nothing but murky blues and greens. The solution is simple enough: Use a lens with a wide field of view to allow you to come in closer. If you have an interchangeable-lens camera, there's no problem—you just have to invest in a good wide-angle lens—but if you're shooting with a compact, the wide end of your in-built zoom lens, probably 28mm, won't be nearly wide enough.

Fit More in with a Wide-Angle Wet Lens
To widen the possible field of view of your compact camera's lens, you'll need a special wide-angle lens accesory in front of the port on your housing. This "wet" lens is specially designed to make it possible to fit more in the frame when you're just a few feet away from your subject. It allows you to shoot everything from sharks and wrecks to seascapes and fish schools, but also provides a dramatic perspective on smaller subjects through the close-focus wide-angle technique. In addition, because the lens attachment gets you much closer to your subject, you'll be able to use strobes or continuous lights to really make those colors pop.

Increasing Angle of View
The available wide-angle wet lenses increase the angle of view of your compact's lens by different amounts, and they differ in terms of price, bulk, weight, and mount type. Some are designed for compacts with lenses no wider than 35mm, others up to 28mm at the widest, so not all wet lenses are compatible with every camera model. While some attachments are considered "rectilinear"—producing images with straight lines of perspective—others are labeled "fisheye" lenses, and they create extreme visual distortion that can really add drama to your images.

Mounting Options
Wide-angle wet lenses generally attach to your housing either via a bayonet or thread mount. Many shooters prefer the security of the screw-on variety, but others like the convenience and ease of the bayonet type. Before deciding on which accessory to get, be sure your particular housing is compatible.

The following provides a roundup of the most commonly used wide-angle wet lenses for compact cameras.
Make/Model

Mount

Maximum Angle of View

Weight (Air)

Price

AOI UWL-04
52mm thread
160°
26oz/660g
$425
Ikelite W-30
67mm thread
112°
21oz/595g
$475
Inon UFL-165AD
Bayonet
165°
15.5oz/440g
$370
Inon UWL-H100 28M67
67mm thread
100°
19.6oz/555g
$380
Fantasea-AOI UWL-400F
52mm thread
120°
20.8oz/591g
$400
Fantasea-AOI UWL-09F
67mm thread
130°
36.4oz/1033g
$700
SeaLife 0.5x
52mm thread
100°
20.8oz/590g
$500
Backscatter M52
52mm thread
120°
20oz/566g
$400
Nauticam WWL-1
Bayonet/
67mm thread
130°
44oz/1,240g
$1,150

Wide-angle wet lenses compared

AOI M52 UWL-04 Fisheye Lens
A wet lens with an included dome, the UWL-04 provides compact cameras with a pronounced fisheye perspective. AOI claims a maximum angle of view of 160 degrees when used with a built-in lens that's 28mm (equivalent) at its widest. The 52mm thread mount offers direct compatibility with various underwater housings, including several by Recsea and Olympus. Housings with 67mm threads, such as those by Ikelite and Nauticam, require an appropriate threaded adapter.
$425 | www.aoi-uw.com | www.backscatter.com
Ikelite W-30 Wide-Angle Lens
Ikelite's W-30 provides up to 112-degree coverage when used with cameras equipped with a lens up to 28mm (equivalent). The W-30 includes both 46mm and 67mm threads for easy attachment to many housings, including most Ikelite housings. The W-30 is depth-rated to 200 feet (60 meters) and adds just 12oz (345g) of weight in water.
$475 | www.Ikelite.com | www.backscatter.com
Inon UFL-165AD Fisheye Lens
As the name suggests, the UFL-165AD gives a field of view of up to 165 degrees, and minimum focusing distance is reduced to virtually zero. However, this fisheye wet lens is designed to work with compact cameras with a maximum zoom of 35mm (equivalent), and gives an unsatisfactory performance on cameras with lenses that can be zoomed wider. The UFL-165AD uses Inon's "AD" bayonet mount to attach to compatible housings via a suitable additional AD Mount Base accessory. The pre-installed "lens hood" aims to suppress ghosting and flare.
$370 | www.inon.jp | www.backscatter.com
Inon UWL-H100 28M67 Wide-Angle Lens
Designed for housings with 67mm threads, the UWL-H100 28M67 is a wet lens attachment offering a 100-degree field of view with compacts featuring 28mm (equivalent) lenses at their widest. There are two types of the UWL-H100 28M67 (Type 1/Type 2), designed for compatibility with different housings. Inon also produces a version of the wet lens with a bayonet mount and a version designed for compacts with lenses offering a 35mm focal length at their widest. The company offers a dedicated Dome Lens Unit II option for the UWL-H100 which increases the angle of view underwater up to 145 degrees.
$380 (lens) | www.inon.jp | www.backscatter.com
$300 (dome) | www.inon.jp | www.backscatter.com
Fantasea-AOI UWL-400F Wide-Angle Lens
Fantasea has teamed up with AOI to produce a variety of wet lenses emphasizing optical quality. Designed for cameras featuring built-in lenses that are 24mm (equivalent) at their widest, the UWL-400F offers a 120-degree field of view and a magnification of 0.50x. The barrel is hard-anodized aluminum while the dome is polycarbonate with a scratch-resistant hard coating. Fantasea-AOI also offers the similar UWL-04F ($425), which is compatible with cameras featuring lenses that are 28mm (equivalent) at their widest.
$400 | www.fantasea.com
Fantasea-AOI UWL-09F Wide-Angle Lens
Fantasea-AOI's premium wide-angle wet lens is engineered to provide the ultimate sharpness corner to corner and offers a super-wide 130-degree field of view with zero minimum focus distance. The bezel is aluminum alloy with a black hard coating, and there are five multilayered optical elements with anti-reflection coatings. The polycarbonate dome has a scratch-resistant hard coating while the lens shade can be rotated to avoid undesirable reflections. The UWL-09F, which features a 67mm thread and comes with additional adapters, is designed to be compatible with almost any compact, mirrorless and DSLR housing.
$700 | www.fantasea.com
SeaLife 0.5x Wide-Angle Dome Lens
With SeaLife's 0.5x wide-angle dome lens, the 31mm (equivalent) fixed lens on the company's DC2000 camera becomes 16mm, changing the angle of view from 50 degrees to 100 degrees and making it possible to capture everything from reefscapes and fish schools to wrecks and big animals. While the lens works with all SeaLife DC-series cameras, it will also work with other compact cameras whose housings feature a 52mm thread mount. Unwanted glare can be prevented by rotating the lens shade as desired.
$500 | www.sealife-cameras.com
Backscatter M52 Wide-Angle Lens
Ostensibly designed for use with compacts that are 24mm (equivalent) at their widest, the Backscatter M52 wide-angle lens is aimed at one camera line in particular—the Olympus Tough series. The 52mm thread mount means it can be attached easily to housings such as those by Olympus or Isotta, transforming the limited 60-degree field of view of the TG-5 to an expansive 120 degrees with no vignetting. The lightweight polycarbonate dome has an anti-reflection coating to reduce glare and lens flare.
$400 | www.backscatter.com
Nauticam WWL-1 Wide-Angle Lens
The WWL-1 provides a 130-degree field of view with 28mm equivalent lenses, and Nauticam claims that the accessory works well throughout the full zoom range of your compact camera's lens. The minimum focusing distance is essentially zero when using the WWL-1, allowing you to get as close as you need to your subject. The lens comes with a 67mm threaded mounting ring as well as a Nauticam bayonet mounting ring, providing good compatibility with various housings.
$1,150 | www.nauticam.com | www.backscatter.com
---
When purchasing underwater photography equipment like the products mentioned in this article, please support DPG by supporting our retail partner—Backscatter.com.
RELATED ARTICLES
Be the first to add a comment to this article.
Newsletter
Travel with us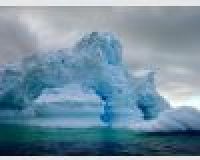 Antarctica
Plan Your Adventure >
Featured Photographer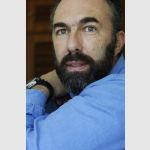 Luis Quinta
Expert Photographer
Luis Quinta was born in Lisbon on March 6, 1965. When he was 14, he began wandering underwater in Sesimbra and in 1988 he took his first underwater photos. During his 18-year career he published around a thousand articles,...