Articles
Macro Wet Lenses for Underwater Photography (Compact Cameras)
By Ian Bongso-Seldrup, March 6, 2019 @ 09:00 AM (EST)

With higher-quality optics and larger, lower-noise sensors, the latest generation of compact cameras can often produce images that compete well with those of their DSLR cousins. But users are ultimately limited by the capabilities of their compact's in-built zoom lens, which typically means a less-than-ideal macro performance underwater.

Getting Closer with a Macro Wet Lens
By adding a special lens between the subject and your camera's lens, the minimum lens-to-subject distance can be decreased, allowing you to increase magnification. Such accessories go by various names—macro converter, close-up lens, diopter, magnifier—but they all perform the same function: increasing the possible size of the focused subject in the frame. A macro converter is also a "wet" lens, because it is placed in front of the port of your housing, making it possible to easily add or remove as needed.

Optical Power and Magnification
The available close-up wet lenses for compact cameras are generally distinguished by price, mount type, and magnifying power, which is given in diopters, a unit of measurement of the optical power. The number of diopters for a given lens is useful for the purposes of comparison, but the actual achievable magnification depends on your camera lens and housing port configuration. For example, according to Nauticam, pairing the Compact Macro Converter (CMC-1) below with the Panasonic DMC-LX7 achieves a maximum magnification of 1.9x, while with Sony RX100 Mark V, it's up to 2.3x, and with the Canon PowerShot G7 X Mark II, as much as 3x magnification—significant differences. (Read about the optical considerations behind close-up lenses in Part 2B of DPG's "Super Macro Underwater Photography – The Definitive Guide.")

Mounting Options
Wet lenses attach to your compact camera housing either via a bayonet or thread mount; the former makes it easier to add and remove the attachment, while the latter method is generally felt to be more secure. Although many housings have the standard 67mm thread, some have smaller threads, so you may need an adapter. Before deciding on a lens accessory, make sure it can be accommodated by your particular housing.

The following provides a roundup of the most commonly used close-up wet lenses for compact cameras.
Make/Model

Mount

Optical Power

Weight (Air)

Price

ReefNet SubSee
67mm thread
(front & rear)
+5 diopters
(+10 option)
8.5oz/240g
$195
($225)
Inon UCL-165M67
67mm thread
(front & rear)
+6 diopters
4.9oz/140g
$140
Nauticam CMC-1
67mm thread
4.5x magnification
9.2oz/260g
$320
Nauticam CMC-2
67mm thread
2.8x magnification
7.8oz/220g
$290
Fantasea-AOI UCL-900F
67mm thread
(front & rear)
+15 diopters
9oz/254g
$180
Fantasea-AOI UCL-05LF
67mm thread
(front & rear)
+6 diopters
8.8oz/250g
$205
($230)
SeaLife DC-Series
Super Macro Lens
52mm thread
+10 diopters
1.9oz/53g
$130
Aquatica +5
67mm thread
+5 diopters
(+10 option)
8.8oz/250g
$205
($230)

Close-up wet lenses compared
ReefNet SubSee Magnifier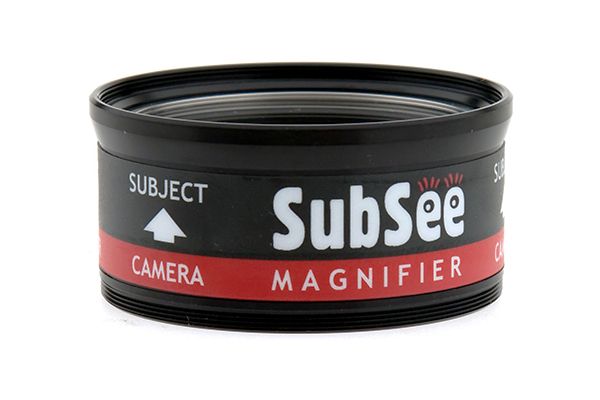 Working with both full-frame and compact cameras, ReefNet's SubSee Magnifier +5 has a 52mm diameter lens and a wide field of view. The standard 67mm mounting thread allows the lens to be screwed directly onto various housing ports. Alternatively, ReefNet supplies optional flip-type adapters to provide compatibility with all the major housings. The SubSee comes in two-element +5 and four-element +10 diopter versions.
$195 | www.reefnet.ca | www.backscatter.com
Inon UCL-165M67 Macro Lens
The UCL-165M67 is a dual-element lens with an optical power of +6 diopters. Multiple lenses can be stacked to achieve even greater magnifications. The attachment has a 67mm threaded mount for compatibility with a wide range of housings, but there are also versions using Inon's AD bayonet mount that work with the company's housings, either directly or via an optional AD Mount Converter.
$140 | www.inon.jp | www.backscatter.com
Nauticam CMC-1 Compact Macro Converter
The CMC-1 is a powerful close-up lens accessory for compacts inspired by Nauticam's Super Macro Converter (SMC-1), which is a favorite of DSLR users. Nauticam doesn't specify the dioptric power, but compares the magnifying power of the CMC-1 with that of a +15 diopter lens. The lens comes with the common 67mm threaded lens mount, making the CMC-1 compatible with a variety of housings in addition to Nauticam's own. Nauticam recommends using a "flip lens holder" (with appropriate 67mm thread), which places the lens close to the camera lens port and allows you to flip the CMC-1 into position when desired and out of the way again when not needed.
$320 | www.nauticam.com | www.backscatter.com
Nauticam CMC-2 Compact Macro Converter
If the CMC-1 gets you a bit too close and proves a little tricky to use, you've got the option of the more moderately powerful CMC-2, which is also specially designed for use with compact cameras. While Nauticam isn't a believer in counting diopters, it states that the CMC-2 offers an average magnification of 2.8x, compared with the 4.5x average magnification of its more powerful sibling. Both lenses employ low-dispersion optical grade glass, while anti-reflective coatings reduce optical issues such as chromatic aberration, spherical aberration, and field deformation.
$290 | www.nauticam.com | www.backscatter.com
Fantasea-AOI UCL-900F Super Macro Lens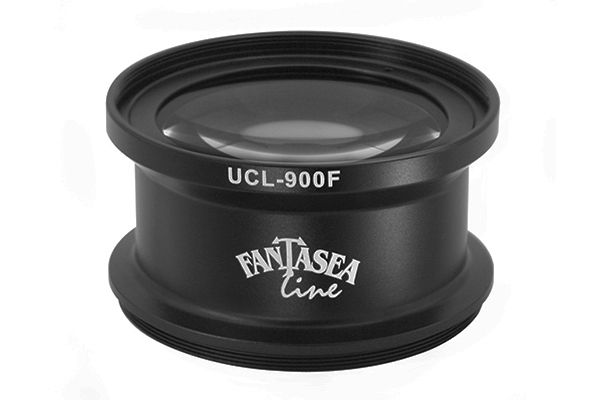 Fantasea has joined forces with AOI to produce a variety of wet lenses putting optical quality at the forefront. With a lens barrel made from aluminum alloy with a hard black coating, this super macro lens features five multi-layered precision optic elements organized in two groups, and an anti-reflection coating has been applied to all glass elements. With an optical power of +15 diopters, it's ideally suited to shooting the ocean's tiniest critters.
$320 | www.fantasea.com
Fantasea-AOI UCL-05LF Macro Lens
The Fantasea-AOI UCL-05LF close-up lens has an optical power of +6 diopters, making it well suited to shooting a wide variety of classic macro subjects. Like its more powerful sibling, the lens barrel is hard-coated aluminum and the glass elements have anti-reflection coatings to avoid undesirable lens flare due to the sun or artificial light sources.
$180 | www.fantasea.com
SeaLife DC-Series Super Macro Lens
If you're using SeaLife's popular DC2000 camera, the company offers its own super macro wet lens with an optical power of +10 diopters. The lens allows you to get as close as 1.5 inches, with an effective subject magnification of 2.3x. Featuring a two-element design and anodized aluminum construction, the lens attaches to any underwater housing with a 52mm mounting thread. An included adapter featuring a press-on mount allows the lens to be quickly and easily attached to the DC2000.
$130 | www.sealife-cameras.com
Aquatica +5 Macro Lens
Aquatica offers their dual-element close-up wet lens in both +5 and +10 diopter versions and they can be used with both full-frame and compact housings, via a standard 67mm thread. Aquatica offers additional single- and double-hinged versions of its flip holders for use with their own housings, as well as a lens caddy which mounts on their housing grip and provides a convenient way of storing close-up lenses when not in use.
$205 | www.aquatica.ca | www.backscatter.com

---

When purchasing underwater photography equipment like the products mentioned in this article, please support DPG by supporting our retail partner—Backscatter.com.
RELATED ARTICLES
Be the first to add a comment to this article.
Newsletter
Travel with us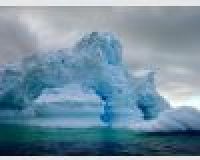 Antarctica
Plan Your Adventure >
Featured Photographer Pascal Lecocq
Expert Photographer
Pascal Lecocq, Ph.D. is a unique painter of divers and the marine environment. He is a surrealist painter and the diver has been his favorite character to focus on and supports all his ideas. Since 1977 he has held over 140...