Articles
Never Underestimate the House
Some of our most sought-after critters can be found right under our noses on the house reef, such as this mantis shrimp with eggs at Crystal Blue Resort, Anilao, Philippines

Years ago, my dad went about teaching me the art of playing blackjack. His biggest piece of advice was "never underestimate the house" and he would remind me of this often when we played. In blackjack, the house has the edge because it has a hidden card and plays a crucial role in the game.
In scuba diving, my dad's advice holds true when we start talking about house reefs. A house reef can be found right in front of a resort or dive shop, right off a beach, just offshore, and within swimming distance. These house reefs are often hidden gems and integral to our diving destinations. How often do we as scuba divers and underwater photographers underestimate this hidden card—the house reef—the one right in front of us? It can be easy to pass right by these reefs and miss the opportunity to add some wonderful dive sites and experiences to our log books.

Don't underestimate the amazing coral formations that may be on your doorstep, Sombrero Reef, Marathon, Florida, USA

My introduction to house reefs began in the late 1990s on a trip to Roatán, Honduras, right after I started diving. During the dive briefing, the staff mentioned a shore dive just off the back of the resort and called it their "house reef." Being new to scuba diving, I gave it little thought and didn't make time for a dive on the reef. I sure have learned a different lesson since.
As scuba divers, we save up our money and time in order to go exotic locations. Upon arrival, we set up our scuba gear and camera equipment, go for check out dives, and then we are off to where we believe the action to be: on the dive boat, on the wall, in the black water. How many of us will own up to having a preconceived notion about where the action is? I sure did when I started diving, and I began figuring out just how much action was going on right in front of me during my first trip to Buddy Dive in Bonaire.
As I got ready for my check-out dive, I was thinking about my gear, getting weighted properly, and the shore diving around the island. The reef right in front of me was not on my mind. Upon finishing our check-out, my buddy and I took off for a dive on the house reef just to be in the water. The reef was full of fish, sponges and corals. It was teeming with life. My preconceived notions were being challenged everywhere I looked. I could hear my dad's voice in my ear the entire dive—never underestimate the house. Now, every time I go to Bonaire I take that giant stride onto the house reef with enthusiasm and do not worry about how quickly I make it to the yellow markers alongside the roadway.

House reefs are often full of macro photography opportunities, like this peppermint shrimp in a tube sponge on the Buddy Dive house reef, Bonaire. They give us the chance to practice skills with new lenses and diopters

My focus on house reefs has taken on more meaning as my love for underwater photography has grown. Some of my favorite encounters have occurred while diving and photographing on a house reef. One such encounter was my introduction to muck diving on the house reef at Dive Into Ambon in Ambon, Indonesia.
Right off their dock, in the fine sand and low visibility, the dive guide showed me how to make my way through the muck and watched as I got comfortable photographing in a new environment. I was treated to my first harlequin shrimp sighting. We watched intently as the shrimp carried a piece of starfish around, and after we surfaced, he informed me this was its food source. House reefs provide us with new fish sightings, identifications and behaviors. These reefs are also where many scuba divers learn new skills, complete their open water courses and log their first dives.

Harlequin shrimp bounty, Ambon, Indonesia: A house reef is often where budding underwater shooters experience firsts, such as photographing in a muck environment

One of my favorite house reefs is at Crystal Blue Resort in Anilao, Philippines. How much easier can it get than walking straight off the resort's beach into a world full of wonder such as nudibranchs, ornate ghost pipefish, mantis shrimp, decorator crabs, and juvenile cuttlefish? I filled my log book to the brim with new critter sightings from this one reef.
During one dive, I turned over a broken, encrusted shell to find flamboyant cuttlefish eggs. The dive guide and I checked on them several times over the course of my stay. The eggs were still a week away from hatching when I left, but the guide and resident photo pro were able keep an eye on them and photograph them when they hatched. If we underestimate the value of a house reef, we can miss some unique opportunities.

Flamboyant cuttlefish eggs uncovered on the house reef at Crystal Blue Resort, Anilao, Philippines

A juvenile squid shot on a night dive at Crystal Blue Resort, Anilao, Philippines: Try out the house reef at different times of the day to see how it changes

In Grand Cayman, there are several house reefs that should fill the pages of our log books. First is a shore dive called Turtle Reef located at Macabuca on the north end of the island. Here, the 60-foot mini-wall runs parallel to the shore and is full of huge sponges, corals and tarpon. Check the hard pan on the way out to the wall for blennies, eels, shrimp and other macro critters. You might also encounter other scuba divers on rebreathers swimming by on their way back from the 2,000-foot wall that is within swimming distance of the shore here.
If that house reef tickles your gills, then make sure to dive Sunset Reef at Sunset House Resort. Slide into the sea pool and look around for octopuses, squid and other creatures that make their home around the entrance. Once you make your way out of the channel onto the reef, follow along the coral fingers and look for the Siren of Sunset Reef, Amphitrite, a nine-foot mermaid in about 50 feet of water. If you are a little more adventurous, cross the sand and find the coral encrusted wreck of a WWII landing craft. Your toughest decisions with these two house reefs will be how many dives to make and whether to photograph wide angle or macro.

The impressive sponges and corals at Turtle Reef, Macabuca, Grand Cayman

Goldentail moray eel with goby, Sunset Reef, End East, Grand Cayman

Practicing different strobe techniques, such as backlighting a blenny, is a great way to spend time on a house reef, Sunset Reef, East End, Grand Cayman

House reefs can be found on dive vacations to faraway places, in our states, home towns, or even our own front yards. For me, a house reef is anywhere we drop anchor. My husband and I live on a sailboat in Marathon, Florida, and the house reefs of Sombrero Reef and Delta Shoals are less than five miles away. There are others within a few hours' sail from our home. I have had a love affair with the house reefs of the Keys as far back as 2002. When my son turned 10 and completed his junior open water certification, his first dive trip was to Key Largo exploring the house reefs around John Pennekamp State Park.

House reefs give us the time to capture interesting fish behaviors, like these porcupinefish doing a mating dance at Sombrero Reef, Marathon, Florida, USA

Schooling fish at Flagler's Barge, Marathon, Florida, USA

Of course, there are some house reefs that are the main event, like Blue Heron Bridge at Phil Foster Park in Riveria Beach, Florida, the famed shore dive that various dive shops in the area consider their "house reef." On any given day, the park fills up about two hours before high tide with divers getting ready to wade in. Macro shooters can run into any the number of weird and wonderful creatures that call this house reef home, including seahorses, batfish, clingfish, frogfish, blennies, nudibranchs, cuttlefish, eels, octopus, and rays. You only have to listen post dive to all the excitement as the divers describe what they've seen.

House reefs are perfect for practicing fish portraits, such as this pancake batfish at Blue Heron Bridge, Florida, USA

A striated frogfish, Blue Heron Bridge, Florida, USA

All of these house reefs—these hidden cards—have one thing in common: They are within reach wherever we are located, or maybe just out our own front door. If we pay heed to the notion of never underestimating the house, we will be treated to some amazing diving and underwater photography. Play the house and win.

Ornate ghost pipefish, Crystal Blue Resort, Anilao, Philippines: Ignore the house reef and risk passing up its many hidden gems

---
About the Author: Pam Murph has been diving for 23 years and has had a camera in her hand for most of that time. From an early age, she fell in love with telling stories through photography from her dad. She continues that love by sharing the underwater world and its stories with those around her. She and her husband live on their sailboat September Winds and are currently located in Marathon, Florida. Check out her work on Facebook, Instagram and her website, www.pmurph.com.
RELATED ARTICLES
Be the first to add a comment to this article.
Newsletter
Travel with us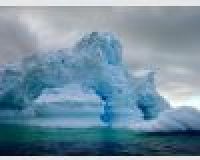 Antarctica
Plan Your Adventure >
Featured Photographer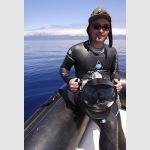 Jens Kuhfs
Expert Photographer
Born a Pisces, it should be no surprise that he has taken to the water. Jens Kuhfs has taken to the underwater. And he takes us with him when he captures his encounters in the blue depths of our planet with his camera, and...