Articles
How to Shoot in Bad Viz: Part III
Rhinopias make perfect candidates for creative lighting—just don't touch

In Parts I and II of this series, we have discussed what types of pictures to take and some basic camera techniques for those times when the water is green and murky. For this third installment, we continue our journey into how to take better pictures and show that there is a lot you can accomplish in conditions where many shooters would simply walk away.
With the basics covered in the last two installments, we will now move into more-advanced concepts that are still easy mastered. The first of these is to start thinking about your background. It is surprising what you can accomplish when you start to think out of the box. The second idea is to approach lighting differently than you would in good-viz locations. So with all that behind us, let's jump into the muck!

Off-camera lighting is the key to making this shot of an airplane cockpit pop
Hey, Look Out Behind You!
No matter how cool your subject is, if the background sucks, it will ruin the entire image. When shooting wide angle, this is especially true, but not many people think about it when shooting up close. Who doesn't hate it when there is some diver who looks like a soup sandwich with a selfie stick sitting right behind your epic subject?
Luckily, with bad visibility, you only have to worry about a much shorter distance; the crappy conditions give you extra control. Huh, who'd have thought? There are a couple of simple tricks to help give your pics a boost.
Getting low is about the most basic lesson in underwater photography, but it bears repeating here. When you get your lens beneath your subject and point it up, you get rid of all that garbage on the bottom. You can isolate your subject against a plain background. Even if the water is green, it will be a more attractive image.

Getting low and shooting up works well on the bottom and in very shallow water. Viz in both these shots was less than five feet

If the conditions suck, things will generally be dark, and the surface will be nothing but a distant memory when at depth. Well, the solution is: Don't go as deep! Operate in shallow water where you can still see the sun. This has the bonus of giving you more ambient light for any cool backgrounds you find, and it also provides you with a classic backdrop: the sun and surface. Yep, even in crappy water, if you get shallow enough, you can do shots with the surface in the back. This creates the illusion of much better viz, plus it is just a cool thing to have behind your subject.

Sunset in a mangrove: There was only about a foot of water between the port and surface, which masked the extremely murky conditions in this shot
Get Those Strobes Out of the 10 and 2 Positions
Most underwater photographers shoot with a pair of strobes, and they tend to leave these in the 10 o'clock and 2 o'clock positions. This may work in many shots, but poor viz tends to play hell with shots with strobes like this. Get ready for cloudy, green snowstorm shots!
So, do yourself a favor and move your strobes around to find the best shot. The arms are built to be flexible for a reason, but it is shocking how many photographers never move their strobes. There are so many possibilities for effective strobe positions, but they all depend on your shot. So, for starters, loosen those clamps and move those lovely lights around. You might be surprised by what you find.

A single video light and a small bit of purple plastic gift wrapping were all it took for this image

Photographers also tend to forget that you don't need full power on both strobes on every shot. Try turning one of your strobes off for some cool shadow effects, or at least reduce the power on one. Just like moving the strobes around, you should be adjusting your settings on almost every shot. Don't be afraid: The little knob that controls power won't bite!
Now, if you want to go crazy, how about taking your strobe off the arm! That's right, unscrew that clamp, and now you have a free strobe connected only by a sync cord. You can put that sucker in all kinds of positions. This works well with poor viz because you are usually very close to your subject anyway. How many photographers have you ever seen do this? Not many, I bet. So, give it a try and set yourself apart from the crowd!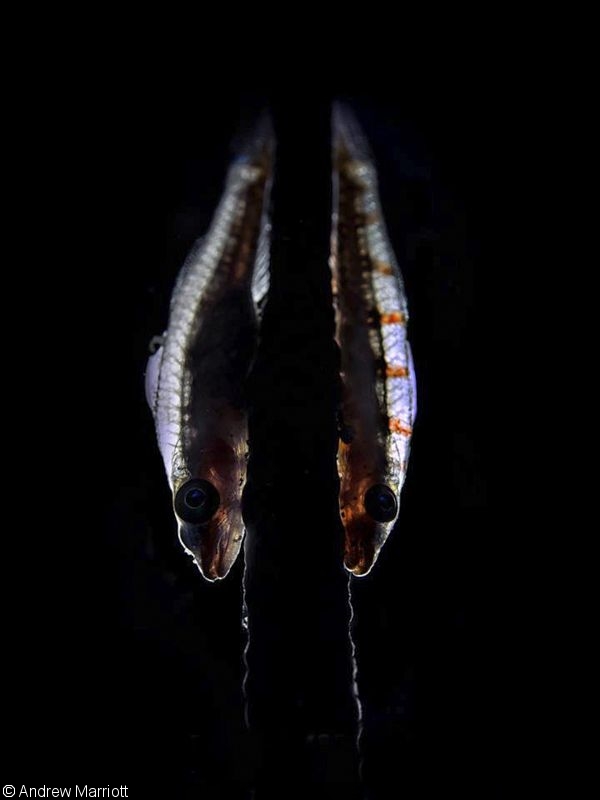 A pair of gobies backlit by a strobe detached from its arm

Video lights also work exceptionally well for off-camera lighting. I like to carry two of them mounted on GorillaPods on every dive where I will have time to set up shots. You can turn the lights on and use the flexible little tripods to set up an underwater studio. There are vast creative possibilities here, especially when you consider many of these lights can change colors.

A simple light mount: extender arm, weight, and video light. Get creative with your lights to create shots that make viewers stop and take notice

Well, that wraps up this crap-viz photography segment! Hopefully, it got your creative juices flowing and gave you some ideas. In Part IV, we will wrap up this series with a look at post-processing techniques for bad-viz shots.

---

Andrew is a diver, photographer, writer, and trophy husband. Oh, he is also the Editor of DPG! You can find him on all the usual social media stuff if you feel like harassing him.
RELATED ARTICLES
Be the first to add a comment to this article.
Newsletter
Travel with us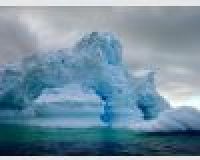 Antarctica
Plan Your Adventure >
Featured Photographer Carlos Suarez
Expert Photographer
Carlos Suarez was born in 1969 and is a native of Lanzarote, one of the Canary Islands. The influence of the Atlantic has marked his entire life and this can be seen in his photographs which reflected his fascination with...