Articles
Photographer of the Week – Wade Hughes
Alone, and vulnerable on the surface of the mid-Atlantic, a sperm whale calf awaits the return of its mother from a deep foraging dive off the Azores
From that first immersion into Australia's Southern Ocean at the age of 12 to his latest expedition in Norway looking for orcas, Photographer of the Week, Wade Hughes, has spent his life exploring diverse environments around the world. Wade has lived in the Middle East and the US and has visited roughly 55 countries. Now retired, Wade and his wife Robyn are based in Perth, Australia, where they have just had their first photographic exhibition, called "Looking for Whales," in the neighboring town of Fremantle.
For me, as someone that looks at underwater photography on a daily basis, the images that Wade has shared provide a fresh perspective to the typical underwater photo. Wade's images exhibit a subdued, abstract and moody feel. And no wonder his work has been recognized in the prestigious Wildlife Photographer of the Year competition for a portrait of a humpback whale, which is now on tour with the Natural History Museum's exhibition.
"It's not enough to simply record what's happening in front of the camera," says Wade. "Hiding somewhere in the shapes, textures, tones, action, and environment of the subject, there's something insightful, profound, or inspiring. It's something that is difficult to describe, but we know it when we see it. Henri Cartier-Bresson described it as a 'decisive moment'. Experiencing those decisive moments is what drew me to the sea, and continues to do so today. Photography offers a marvelous opportunity to capture them, so they can be relived, and shared."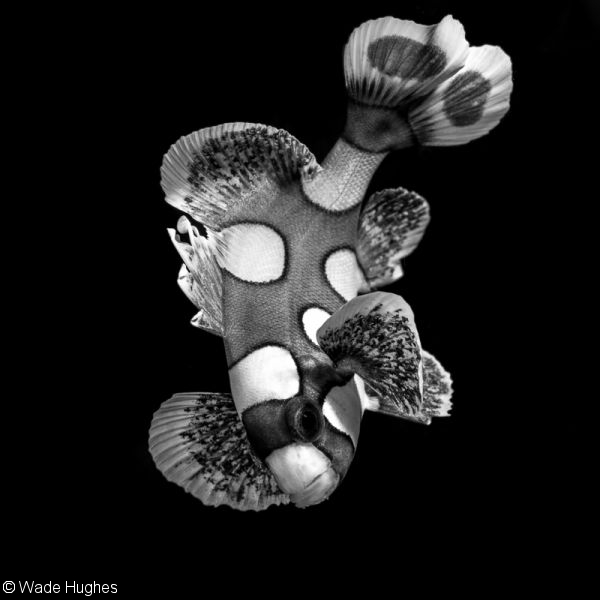 With the flair of a flamenco dancer, a juvenile harlequin sweetlips graces a coral reef at Wakatobi
Adolescent female sperm whales swimming to join other members of their social unit in a gathering off the Azores
A cuttlefish prowling for prey on the face of a coral reef in Sulawesi
Deep in the shadows, a moray awaits nightfall and the time to begin hunting at Wakatobi
Sponges and ascidians combine to create an extraordinary palette on a Wakatobi reef
Vividly complementing a school of blue chromis in the background, a yellow-tailed dacyllus prepares to defend its patch of reef in Sulawesi
A "Morning of the Earth" moment on a Wakatobi reef

Bystanders on the jetty at Misool watch as a large snapper approaches and triggers a life and death drama for the fish in a small bait ball

Jack! Appearing suddenly and swiftly in turbid water on an Indonesian coral reef
Safe, for the time being, an anemonefish enjoys the shelter and comfort of a healthy anemone at Wakatobi

Wade Hughes

See more of Wade's photography on www.wadeandrobynhughes.com, the website he shares with his wife, Robyn.
RELATED ARTICLES
Be the first to add a comment to this article.
Newsletter
Travel with us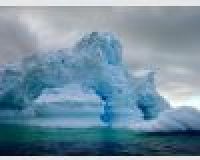 Antarctica
Plan Your Adventure >
Featured Photographer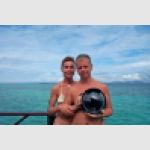 Andrea Ferrari
Expert Photographer
When they are not diving Andrea and Antonella Ferrari live in the countryside south of Milan, Italy, in a beautifully restored farm going back to the eighteenth century, with their beloved English Bull Terrier. After having...