Articles
Photographer of the Week – Tom St George
By Ian Bongso-Seldrup, January 2, 2020 @ 08:00 AM (EST)
Mauro Bordignon diving through highly tannic water following prolonged rains at Cenote Carwash, Tulum, Mexico

Finding your photography niche means different things to different shooters. For some, it's macro critters—the fascination is in all those tiny, alien details. For others, it's big animals—their awe-inspiring nature and, very often, the thrill of the "chase." But whatever it is, every photographer will agree that your niche should lie in what you enjoy shooting and the where you love diving. For Tom St George, our first Photographer of the Week of new decade, those two things are inextricably linked: His happy place is a Mexican sinkhole.
Hailing from Britain, Tom discovered his passion for diving 20 years ago after taking the bold step of emigrating to New Zealand, where he worked as a web developer. A decade later, the wanderlust struck again but with renewed force, ultimately motivating him to quit his office job and settle on the other side of the globe on the Caribbean coastline of Mexico's Yucatán Peninsula in the town of Tulum. It was here—in the heart of cenote country—that this Englishman's dual obsessions of scuba diving and photography finally came together.
Tom's love of the region is obvious in his portfolio, which is dominated by photographs of its mesmerizing submerged caves, chambers, and tunnels—each one skillfully lit and thoughtfully composed to showcase these natural wonders in all their exquisite, elaborate, and ethereal glory. Knowing a little of Tom's journey, it will surprise no one that he's also made a business out of his beloved cenotes: Fancy an awesome image of yourself diving The Pit? Tom will gladly oblige. Want to know how to shoot awesome cave images? Tom's got you covered. Plus, he'd be more than happy to do you a beautiful print for your wall, as well—so you too can gaze in wonder and dream of adventure in some faraway land.

Julia Gugelmeier passing the debris mound while skimming over a cloud of hydrogen sulfide at Cenote Angelita, Tulum, Mexico

Julia Gugelmeier descending through a column of light at Cenote Maravilla, Puerto Morelos, Mexico

Dino Kaltbrunner admiring the garden of water lillies at Cenote Carwash, Tulum, Mexico

Raul Guzman passing throgh majestic columns at Cenote Dos Ojos, Parque Dos Ojos, Mexico

Face to face with a smiling American crocodile at Banco Chinchorro, Mexico

Snorkeling in the shallows with a southern stingray at Shark Ray Alley, San Pedro, Belize

A hawksbill turtle taking it easy on the reefs of Akumal, Mexico

A whale shark feeding on the plankton bloom that occurs during the late summer at Isla Mujeres, Mexico

Arthur Nguyen-Kim on a safety stop at the majestic Cenote Maravilla, Puerto Morelos, Mexico

Ewa Nowinska-Kilpinen enjoying a cave dive at The Pit, Parque Dos Ojos, Mexico

Julia Gugelmeier leading Agnieszka Magdziak-Chęcińska through stunning sunrays at Cenote Kukulkan, Mexico

Amy Tiffin diving through incredible light beams at The Pit, Parque Dos Ojos, Mexico

Julia Gugelmeier amidst the stunning decorations of Cenote Nariz, Riviera Maya, Mexico

Tom in his happy place

For more of Tom's impressive images, check out his website, www.tomstgeorge.com, or follow him on Instagram.
RELATED ARTICLES
Be the first to add a comment to this article.
Newsletter
Travel with us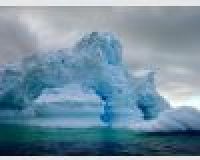 Antarctica
Plan Your Adventure >
Featured Photographer
David Baxter
Photographer
I really started to become a U/W Photographer after completing a 1-1 course it turned me from a happy snapper into a u/w photographer looking for the next amazing image - I love wide angle wrecks and reefs but also have a...