Articles
Photographer of the Week – Songda Cai
Hiding in plain sight: A small fish hides inside a jellyfish

When it comes to separating the pros from the average Joes of blackwater underwater photography, sometimes the choice is black and white.
Take for example our latest Photographer of the Week, Songda Cai. You could start to assess his blackwater prowess through various awards by the NHM Wildlife Photographer of the Year or the Windland Smith Rice Nature's Best Photography Awards. But even a passing glance at his images shows why they rise above the rest—much like the planktonic subjects captured in the photos do on a nightly basis.
Crisp, colorful, and courageous might be the triad of adjectives to describe Songda's blackwater images. So often, this type of underwater photography obsesses over the rarity of subject rather than traditional macro imaging technique. But this should come as no surprise to those familiar with Songda's work ethic.
The Chinese underwater photographer has been known to hunt for subjects in the shallows from late at night until dawn's early light. The seemingly endless black abyss of the seas have no bounds—and Songda is key to capture all of it. "Being able to explore the depths of the ocean is one of the most wonderful experiences in life," explains the blackwater master. We cannot wait to see what he captures next.

Alien or earthling? A diamond squid shows off its unique shape on a blackwater dive

A young African pompano fish is amongst the most prized blackwater diving photography subjects

Including divers in the background of a blackwater photo takes extra skill, as in the case with this blanket octopus

You never know if you'll discover or photograph a new species for the first time on a blackwater dive

Sognda brilliantly uses motion blur to capture the form of this juvenile flying fish

Sometimes backscatter is a positive visual element: Here it looks as though a glass squid is floating in the night sky

Nothing lasts forever, but with the ability to reverse life cycles, this immortal jellyfish comes pretty close

Someone's trash is another person's treasure: A paper nautilus clings to a wrapper

Another beautiful shot of the paper nautilus, or argonaut, which is a rare pelagic octopus

The purples and silvers of this young ribbonfish pop against the black background of the night

It's a squid eat squid world—or should we say ocean?

The bubbles lit up in this image of a sharpear enope squid transform this image from technically perfect to exceptionally rare

Songda Cai

For more of Songda Cai's stunning work, visit his website, www.songdacai.com, or follow him on Facebook or Instagram.
RELATED ARTICLES
Be the first to add a comment to this article.
Newsletter
Travel with us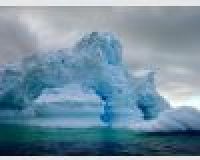 Antarctica
Plan Your Adventure >
Featured Photographer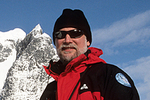 Chris Weaver
Expert Photographer
As a certified scuba diver since 1978, Chris Weaver has made hundreds of dives with his childhood friend Michael Salvarezza, taking photographs of their experiences in remote locations ranging from the temperate waters of Cocos...