Articles
Photographer of the Week – Simon Buxton
Flying Fish

This week's featured photographer Simon Buxton is the owner of NAD-Lembeh Resort in Indonesia, where he has lived for more than a decade and is well known as the pioneer of black-water diving in the Lembeh Strait.
Simon first started shooting underwater way back in 1998 with a fixed lens film camera, before deciding to upgrade his equipment whilst studying marine biology at the University of Liverpool in the UK. He purchased a couple of Subal housings and took his first diving job as a photo pro in Palau in 2002, where he spent many hours processing slide film and secretly yearning for the digital revolution. Following that, he moved on to Tahiti for a couple of years and then to Mexico, all the while improving as a photographer and also learning to shoot and edit underwater video.
After years of traveling and running photo workshops, he eventually ended up in Lembeh in 2008, where he decided to buy NAD-Lembeh Resort with his wife Zee, and proceeded to spend the next 12 years combining never-ending building work with underwater photography in the muck diving capital of the world. Having logged thousands of dives in the area in that time, Simon has spent the past few years searching for new critters, and he now spends his evenings drifting in the open ocean in the dark photographing juvenile fish, crustaceans and cephalopods. As you can see, the result is a collection of stunning images of creatures at various stages of development that will one day become the famous subjects that Lembeh is known for the world over.
Although I'm still a black-water virgin, I am fascinated by the alien-like images you can capture at night under the right conditions, and my favorite images of Simon's are definitely the larval octopus and squid, especially the elusive blanket octopus, which spends its entire life drifting in the open ocean and is rarely encountered or photographed.
Simon currently uses a Nikon D850 as his chosen camera for photography and a RED Gemini as his go-to video rig. If you like what you see here, you should really check out his amazing video work, too. He has dedicated countless hours underwater following specific subjects in order to capture behavior such as feeding, mating and eggs hatching, most of it shot in super slow motion, so you can see every detail of the action in all its glory.

Reef squid

Blanket octopus

Immortal jellyfish

Basslet

Scalloped ribbonfish

Female argonaut hitching a ride on a jellyfish

Mimic octopus

Cusk eel

Diamond squid

Mantis shrimp

Randall's frogfish

Mother Phronima and eggs

Goby

Juvenile blanket octopus

Simon's incredible photographic work can also be seen on the NAD-Lembeh Instagram and Facebook pages. He recently took part in a recorded Q&A at the BOOT Show with Behind the Mask, where he discusses black-water diving and photography techniques in more detail—it is well worth a watch.
RELATED ARTICLES
Be the first to add a comment to this article.
Newsletter
Travel with us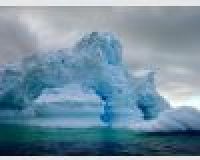 Antarctica
Plan Your Adventure >
Featured Photographer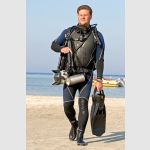 Selmeczi Daniel
Expert Photographer
Daniel Selmeczi lives in Szolnok, Hungary. Coming from a country with no seasides, the love of diving captured him at a later age but from there on there was no stopping until reaching the Naui and TDI Instructor levels....