Articles
Photographer of the Week – Sarah Vasend
Lemon goby guarding eggs, Anilao, Philippines

Our newest Photographer of the Week, Sarah Vasend, did her first scuba dive in 2014 after she graduated from college. With her first look at the underwater world, she was hooked and diving has since become an integral part of her life. Now a full-time practicing small animal emergency veterinarian, Sarah is lucky enough to have a job that provides the flexibility to travel and dive. While she hails from California and has dived the Channel Islands, her favorite dive destinations are in Asia—mostly Indonesia and the Philippines.
Starting with literally no knowledge about photography and just a point-and-shoot camera, Sarah taught herself through trial and error, as well as learning through online resources and underwater photo workshops. She quickly gravitated towards macro photography, as she loved finding new critters, learning their different behaviors and observing their natural habits. With macro, she finds that there is much more room for creativity, and she never stops thinking about how to shoot different subjects in different ways. Constantly inspired by her fellow photographers' work, she is always striving to improve her technique and ready to challenge herself to think outside the box.
While macro is her passion, Sarah also enjoys wide-angle photography, and every year she travels to the island of Moʻorea in French Polynesia to photograph humpback whales. Even though it is not a scuba diving activity, for her there are few things that can match swimming next to these leviathans. Over the years, Sarah has learned that getting a good shot is a plus, but it is truly the experience that matters more than anything.

Backlit thorny seahorse, Anilao, Philippines

Ladybug isopods, Komodo, Indonesia

Blue-ringed octopus, Lembeh Strait, Indonesia

Porcelain crabs on a seapen, Lembeh Strait, Indonesia

Bottlenose dolphins, Rangiroa, French Polynesia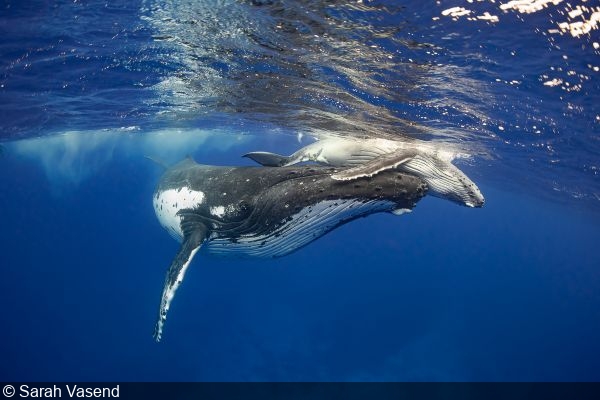 Mother and calf humpback share a tender moment, Mo'orea, French Polynesia

Florida manatee, Crystal River, Florida, USA

Peacock mantis shrimp guarding its clutch, Anilao, Philippines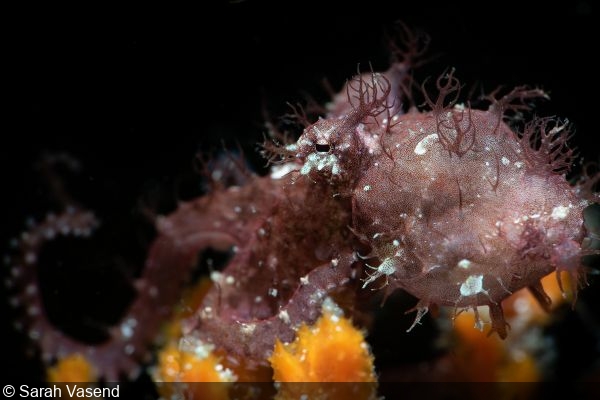 Rare hairy octopus, Lembeh Strait, Indonesia

Well-camouflaged candy crab, Anilao, Philippines

Donut nudibranch laying eggs on a hydroid in Tulamben, Bali, Indonesia

Caribbean reef octopus, Cozumel, Mexico

Baby humpback performing for the camera, Mo'orea, French Polynesia

The busy and bustling reefs of Raja Ampat, Indonesia

To see more of Sarah's superb images, check out her website, www.sjvasend.smugmug.com, or her Instagram page.
RELATED ARTICLES
Be the first to add a comment to this article.
Newsletter
Travel with us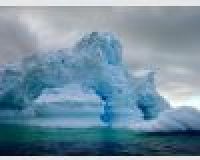 Antarctica
Plan Your Adventure >
Featured Photographer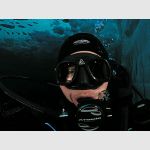 Jonas Thormar
Photographer
is a marine biologist with a focus on the living things rather than man made structures. He finds no sites too dull to dive (with a camera) and frequently take his photos when free-diving.