Articles
Photographer of the Week – Rodney Bursiel

In underwater photography, we seem to be somewhat divided into two parties: those who go large and in charge, and those who take a more itty-bitty approach. True, there are shooters who dabble in both and are the non-partisan, independent type. But let's face it, most of us lean one way or the other. This isn't to say one preference is somehow superior to the other, for the hunger and the drive in both camps, I would argue, is equal.
Yet the laser focus that is required for each discipline is different. Maneuvering oneself in sweet anticipation of that special moment where framing, behavior, light and composition collide makes the wide-anglers salivate. Meanwhile, the macroheads will wait patiently for the perfect angle of light, the manifestation of some incredibly rare and exotic behavior, or the sharpness of the eyeball plane to come into focus, all while barely breathing so as not to shake the camera. And while we celebrate both ways of shooting, this week, with the dynamic and action-packed images of Photographer of the Week, Rodney Bursiel, we are going to lean a little towards the big stuff.
Rodney's images bulge at the seams with muscle-bound mammals and fish that demonstrate the peak of apex survival. Bold, lean and strong, each one of Rodney's subjects is an ocean force that dominates the pelagic landscape. From images of schooling dolphins to hunting great whites to the lone orca, each one portrays a precious slice of the top of the food chain that the most eager of wide shooters would give a flooded strobe to capture.

A humpback mother and her calf at Socorro

A pod of dolphins at Bimini, Bahamas

A humpback whale fluke, Tonga

A great white off of Guadalupe

A diver with a great hammerhead, Bahamas

A hammerhead off of Bimini, Bahamas

A manta ray with passengers off Socorro

A great white flashes a smile off Guadalupe

Rodney Bursiel

To see more of Rodney's work, visit his website, www.rodneybursielphotography.com, and follow him on Instagram@rodneybursiel.
RELATED ARTICLES
Be the first to add a comment to this article.
Newsletter
Travel with us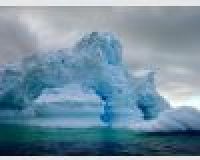 Antarctica
Plan Your Adventure >
Featured Photographer
Rand Mcmeins
Photographer
My first certified dives were in 2001. I rented a film camera from the dive shop in Curacao and took 2 rolls worth of shots. One roll was lost in the mail. It had a shot of a turtle on it and I was very dissapointed to lose it....