Articles
Photographer of the Week – Rico Besserdich
Just inches below the surface, a juvenile squid carefully observes the photographer at work

Shh. Can you hear that? Your sense of hearing might not be your first go-to choice for enjoying underwater photography. But with his knack for pushing the boundaries of light and color, underwater artist Rico Besserdich's images are often symphonic masterpieces. You just have to know how to listen.
Rico's new book Song of Silence – A Book About Water is the crescendo of a 40-year-long career in the photographic arts. Nestled amongst the stunning images is a message concerning the importance of water. This mission—and the book—has received praise from the Nobel Organization, the United Nations, and the Swedish Parliament.
Along with his book, Rico has made quite the career as an underwater visual philosopher—with readers of countless publications pondering over a preponderance of his images. His work has been exhibited in seven art installations in the last seven years and Rico is a member of the Ocean Artists Society.

A sea goldie (Pseudanthias squamipinnis) enjoys itself by showing off its belly

This Douglas C-47 (aka "Dakota" or "Skytrain") aircraft served for 50 years in the Turkish Airforce as a transporter for parachutists. After its retirement, it became an artificial reef near the town of Kas, Turkey

A trio of bannerfish in the Red Sea

"Swirl Fun"—with hard coral in the Red Sea

"A Touch of Infinity": Light patterns on a sandy seafloor in the Red Sea

A closer look at the dorsal fin of a lionfish

This tiny squid—around one inch in length—warns the photographer not to come any closer

Rico gets abstract with hard corals in Anilao, Philippines

"Under the Bridge": Mother Nature is the greatest artist and water is one of her favorite brushes

Photographer and author, Rico Besserdich

For more of Rico's work, make sure to visit his official website, www.maviphoto.com. You can also follow him on Facebook and Instagram.
RELATED ARTICLES
Newsletter
Travel with us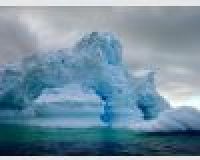 Antarctica
Plan Your Adventure >
Featured Photographer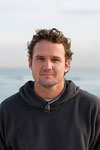 Tim Calver
Expert Photographer
Tim Calver is a freelance photographer who lives in Miami Beach, Florida. He developed his career and his unique style at the Bimini Biological Field Station on South Bimini Island in the Bahamas, where he lived and worked for...