Articles
Photographer of the Week – Richard Schmittner
By Ian Bongso-Seldrup, October 3, 2019 @ 04:00 AM (EST)
The stunning speleothems of Cenote Nohoch Nah Chich in Tulum, Mexico

Underwater imaging is already a niche area within the discipline of photography. Which makes cave diving photography an even slimmer niche. Indeed, the casual observer might wonder what the fascination is—after all, you'd be hard pressed to find a critter in a cave worthy of an image. But much like their land-loving counterparts who seek out the planet's grandest grottoes, the folks who enter underwater caves are mesmerized simply by the inherent beauty of these serene spaces—and the incredible rock formations within them.
One such devotee is our Photographer of the Week, German shooter Richard Schmittner, who is based in Tulum, on the doorstep of Mexico's jaw-dropping cenotes. Richard's adventures in underwater photography began after meeting Russian pro shooter and cave diving specialist Anatoly Beloshchin in 2009. Within a year, he had borrowed a camera from one friend and an underwater housing from another, and begun taking photos underwater. By 2015, his obsession had become all-consuming, and he had acquired his own DSLR and was bringing high-quality, high-resolution images of his beloved cenotes to the surface.
These days—on any given day—there's a good chance you'll find Richard somewhere along the miles of submerged chambers and tunnels, working hard to capture the stunning shapes and forms in carefully crafted, skillfully lit compositions like the ones you'll find showcased here. It's easy to understand why Richard is so passionate about his chosen subject: This unique underwater realm may not be teeming with colorful marine life, but it has magical, otherworldly qualities that make for truly striking pictures. And just as Richard was motivated to start shooting by the underwater images he saw a decade ago, we're sure Mr Schmittner's work will inspire many others to pick up a camera and start exploring.

Part of the Toh ha cave system, Cenote Chan Hol is where two prehistoric human fossils were found—they died in the cave when it was still dry

A fascinating petrified tree in Cenote Dos Pisos, one of the most beautifully decorated caves in Tulum

Shafts of light pick out a diver in a cavernous cenote

Cenote Otoch Ha is part of the Sac Actun system, which, in 2018, was discovered to link to the smaller Dos Ojos system, forming the world's largest underwater cave system, at around 220 miles long

Two intact Mayan pots close to the entrance of Cenote Chan Hol

A diver follows a guide line through a narrow section in Cenote Dos Pisos, Tulum, Mexico

A monolithic formation in Cenote Otoch Ha shows divers the way

Cenote Nohoch Nah Chich, once considered part of a separate cave system, was linked to the Sac Actun system in 2007

Cenote Otoch Ha's floors and ceilings are spectacularly decorated

Richard Schmittner

For more awesome cave diving images, check out Richard's website, www.lightfactoryphotography.com, or follow his work via Facebook and Instagram.
RELATED ARTICLES
Be the first to add a comment to this article.
Newsletter
Travel with us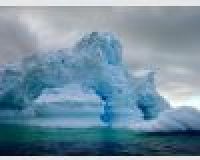 Antarctica
Plan Your Adventure >
Featured Photographer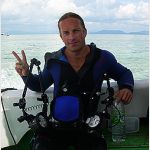 Tony Zhdanoff
Photographer
I started diving in 2003 and since then I rarely dive without a camera. I completed TDI Advanced Nitrox and Decompression Procedures courses in 2008 to extend the range of my photo dives.