Articles
Photographer of the Week – Paolo Isgro
A frogfish yawn captured with a slow shutter, Tulamben, Bali, Indonesia

This week's featured photographer, Paolo Isgro, lives up in the mountains in the Dolomites National Park in Italy, but prefers to spend his free time traveling, scuba diving and taking awesome underwater photos. Paolo first learned to dive in 2002 and was a fairly experienced diver with around 50 logged dives before he caught the photography bug, purchased his first compact camera system, and began to experiment with underwater macro photography on a dive holiday in Indonesia.
Since then, he has completed more than 900 dives around the world, all of them with a camera in hand, and is a regular visitor to macro hotspots in Southeast Asia such as Tulamben in Bali and Anilao in the Philippines. He is completely self taught and has no previous background in photography, but looking at his excellent portfolio, you would never have guessed.
Muck diving is his activity of choice, and he has enhanced his macro photography with special equipment such as snoots, reverse rings and vintage lenses to achieve a variety of different effects. As you can see, he has truly mastered the art of macro motion blur, and some of my favorite images in his selection are of relatively common macro subjects with a technical twist. Although he admits to being more comfortable shooting the small stuff and claims to have a lot to learn about wide-angle photography, his awesome images of sea lions, coral reefs and humpback whales would suggest otherwise.
Paolo's favorite dive destination to date is Triton Bay in Indonesia, the perfect place to combine his macro skills with his newfound affinity for wide-angle work. Recently, he has started to enter numerous photography competitions with great results, achieving second place in the behavior category of this year's Underwater Photographer of the Year contest for his image of a humpback whale blowing bubbles, which you can see below.
Without doubt, Paolo is an up-and-coming photographer worth keeping an eye on, and I am sure once we are all able to travel and dive again, we will see more of his images in magazines and winners galleries in the future.

A Siphopteron nudibranch with a starry night effect, Tulamben, Bali, Indonesia

A backlit bobtail squid, Lembeh, Indonesia

A lizardfish with motion blur, Tulamben, Bali, Indonesia

A thorny seahorse captured with a slow shutter technique in Tulamben, Bali, Indonesia

Blacksaddle filefish with motion blur, Tulamben, Bali, Indonesia

Synchronized sweetlips, Raja Ampat, Indonesia

Playing with sea lions in La Paz, Mexico

Humpback whale blowing bubbles in Tonga

Soft coral in shallow water in Triton Bay, Indonesia

A Favorinus nudibranch feeding on eggs, Anilao, Philippines

Clownfish eggs shot with a reverse ring macro setup, Tulamben, Bali, Indonesia

A rare shot of a seahorse in Cerianthus coral, Ambon, Indonesia

A juvenile filefish, Tulamben, Bali, Indonesia

Crocodilefish eyes isolated with a snoot, Maratua, Indonesia

Slow shutter juvenile emperor angelfish, Tulamben, Bali, Indonesia

Paolo in action in La Paz, Mexico

See more of Paolo's impressive images on his Facebook page and Flickr site.
RELATED ARTICLES
Be the first to add a comment to this article.
Newsletter
Travel with us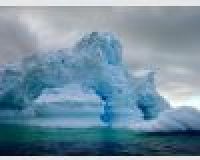 Antarctica
Plan Your Adventure >
Featured Photographer
Mallory Morrison
Photographer
Mallory was raised in the San Francisco Bay Area. She went to UC Santa Cruz and received her bachelors in Art, focusing in Photography. Right out of school, she enrolled at Brooks Institute of Photography in Santa Barbara,...