Articles
Photographer of the Week – Olivia Carros
Puget Sound's most enigmatic critter, the Pacific spiny lumpsucker, Washington, USA

This week we welcome another Pacific Northwest photographer to the ranks of DPG Photographer of the Week! Olivia Carros is a professional diver, photographer, and naturalist based in the Puget Sound region, though she spent most of her life on the East Coast, in Virginia. She was initially certified in a freezing North Carolina lake in the winter of 2014, where she decided cold water diving was probably not for her. After moving to Seattle four years later, she visited Hornby Island in British Columbia and realized cold water diving was, in fact, absolutely for her!
Those who have spent time in British Columbia will know exactly this progression. Olivia believes the Salish Sea has some of the best diving in the world. She has traveled to beautiful warm water destinations, but the cold emerald green waters call her back every time. Over the years, she has honed her skills underwater—identifying marine species, photographing many of them, and rediscovering childlike wonder as well as the meditative state that diving brings. Olivia believes being an underwater naturalist and photographer go hand in hand. A dive does not feel complete without breaking out the fish and invertebrate ID books with her fellow naturalists over a post-dive drink!
Olivia credits previously featured photographer Billy Ball for encouraging her interest in underwater photography and providing exceptional tutorials, gear advice, and time spent sharing his wealth of knowledge and experience. From elusive quillfish and longnose skates to the famous giant Pacific octopus, there is so much to discover at every one of Olivia's local dive sites. Just check out her portfolio here to see some of the weird and wacky critters that Puget Sound offers. Olivia is lucky to share her passion with her like-minded "Nudi Nerd Herd" at Seattle Dive Tours, where she works as a divemaster and tour guide. When not diving for work or fun, you can find Olivia leading trips and coordinating travel for Seattle Dive Tours or working at her other job as an environmental planner.

A diver coming face to face with the icon of the Pacific Northwest, the giant Pacific octopus in Campbell River, British Columbia, Canada

Nothing goes to waste in the ocean, including this old beer bottle that a grunt sculpin has taken up residence in, Puget Sound, Washington, USA

An orange and white tipped nudibranch crawling across a kelp frond, Puget Sound, Washington, USA

A heavily pregnant Pacific spiny lumpsucker perched on a shell, Puget Sound, Washington, USA

A male white spotted greenling guarding several clutches of eggs on a mucky bottom in Puget Sound, Washington, USA

Who doesn't love a good crustacean snack? A Pacific red octopus chowing down on a tasty crab, Puget Sound, Washington, USA

A miniscule sapsucker slug crawling up a kelp frond, Puget Sound, Washington, USA

There is no shortage of cool sculpins in cold water, and the sailfin sculpin is one of the best, Puget Sound, Washington, USA

Snailfish love to shelter in clam shells and this showy snailfish is no exception, Puget Sound, Washington, USA

Strike a pose! At least this diamondback tritonia did, Puget Sound, Washington, USA

To view more of Olivia's work from the Pacific Northwest, please head over to her Instagram page.
RELATED ARTICLES
Be the first to add a comment to this article.
Newsletter
Travel with us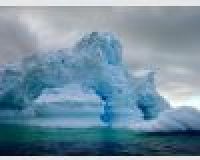 Antarctica
Plan Your Adventure >
Featured Photographer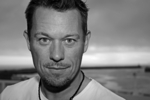 Christian Skauge
Expert Photographer
Christian Skauge took up underwater photography in 2004 and never looked back. His passion is macro photography - critters, fish portraits, patterns and textures. As can be seen on his website, he is also keen on nudibranchs...