Articles
Photographer of the Week – Nico Ientile
Tiger shark, Tiger Beach, Bahamas

In order to be closer to the ocean and spend more time underwater, this week's featured photographer Nicodemo Ientile left his hometown in rural New York and relocated down the East Coast to Fort Lauderdale, Florida, where he was able to dive more often, capture epic images of the local marine life, and engage in wildlife conservation in the region. His favorite subjects to shoot underwater are keystone species that are often misunderstood, and he is now within shooting distance of many different sharks and other iconic sea creatures such as manatees, mantas and turtles, all of which are included in his featured portfolio.
Nico also works as a professional scuba instructor and finds great joy in sharing awesome underwater encounters with his students. He is committed to ensuring that people have the best experience possible underwater without compromising safety, and hopes to teach them as much as he can about their local marine life and environment.
When not shooting big animals, he also has the luxury of a world-class macro site on his doorstep at the Blue Heron Bridge, where it is possible to photograph frogfishes, seahorses, octopuses and many other small critters. One thing's for sure, Nico's work certainly serves as a great advertisement for diving in South Florida, and presents many of the special subjects it is possible to encounter there. In these times of uncertainty and limited travel, it makes sense to explore closer to home, and where else can you see such a variety of marine life all in one state?
Nico also regularly collaborates with local scientists to document their research, including manta ray surveys, sea turtle nesting, and shark migrations. These projects help marine biologists better understand endangered species, while providing excellent photo opportunities, but for Nico its about more than just capturing a good image.
Studying the many threats to the ocean, such as invasive species, pollution, habitat destruction, and climate change, has prompted him to fight for change. At the same time, seeing firsthand how animals are an integral part of a healthy habitat has given him an even greater appreciation for the underwater world, and an incentive to contribute to its protection in any way possible. Being an avid shark diver, Nico is particularly passionate about shark conservation and how greatly misunderstood these creatures are to the public. It's his hope that by sharing his images, he can spread the message that sharks—and many other marine creatures—should be better appreciated and protected.

Manta ray, Palm Beach county, Florida

Atlantic spotted dolphin calf, Bimini, Bahamas

Flying fish in sargassum, Bimini, Bahamas

Goliath grouper, Boynton Beach, Florida

Dusky shark, Jupiter, Florida

American alligator at the Everglades sanctuary, Florida

Longsnout seahorse, Blue Heron Bridge, Florida

Juvenile manatee, Crystal River, Florida

Bull shark and great hammerhead, Tiger Beach, Florida

Manta ray, Palm Beach, Florida

Loggerhead sea turtle, West Palm Beach, Florida

Curious octopus, Blue Heron Bridge, Florida

Silky shark, Jupiter, Florida

Nico, ready for action!

To see more of Nico's images and keep updated on his latest work, you can check out his website, www.nicodemoientile.com, or follow him on Instagram.
RELATED ARTICLES
Newsletter
Travel with us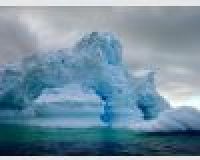 Antarctica
Plan Your Adventure >
Featured Photographer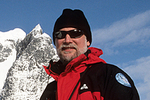 Chris Weaver
Expert Photographer
As a certified scuba diver since 1978, Chris Weaver has made hundreds of dives with his childhood friend Michael Salvarezza, taking photographs of their experiences in remote locations ranging from the temperate waters of Cocos...