Articles
Photographer of the Week – Michelle Manson
A soupfin shark swimming amongst the beautiful sun rays and kelp forests off San Diego, California, USA

It is no secret that the Monterey Bay area is a world-class dive spot. As such it should be no surprise that there are countless great photographers for whom Monterey is their playground. This week we are featuring another one of them: Monterey Bay local Michelle Manson. Michelle resides in Santa Cruz, just down the road from "The Bay," and she dives it every chance she gets. She says she loves cold-water diving and is incredibly happy to live on the west coast with easy access to Central California's kelp forests and all the life they support.
Michelle has always been drawn to any activity that involved water, so when she received a decent tax return in college, she made her dream come true and got scuba certified in Cabo San Lucas, Mexico. She was hooked! She began spending her days off helping out at the local dive shop in Phoenix. This eventually led to a PADI Instructor certification. She was teaching so many classes, she decided to move to Catalina Island, and from there, up to Monterey Bay.
Michelle picked up a Nikonos V as her first underwater camera. She now uses a Nikon D850, which she loves, but she says she does sometimes miss the colors and overall aesthetic of film photos. While Michelle has made pictures all over the world, her home waters remain her favorite. Roaming up and down the kelp forests, hunting for cold-water critters, and maybe getting a flyby from a sea lion or Mola mola, for Michelle there is nothing better.

California's most recognizable nudibranch, the Spanish shawl, Monterey Bay, California, USA

A giant jelly smack: The summertime sea nettles of Monterey Bay, California, USA

A diminutive fringehead peeks out of a barnacle shell, Monterey Bay, California, USA

The world's cutest fish and an icon of the Pacific Northwest, the spiny lumpsucker, Washington, USA

A curious sea lion pup takes a peek at the camera, Sea of Cortez, Baja, Mexico

Striped marlin cruising through the deep blue off Baja, on the hunt for sardines, Mexico

A trio of ornate ghost pipefish, arranged pleasingly from largest to smallest, shelter near a crinoid, Dauin, Philippines

A beautiful clown dorid explores a rock in Monterey Bay, California, USA

A rainbow nudibranch laying eggs on a tube anemone tube after devouring the anemone, Monterey Bay, California, USA

A tube anemone—not yet eaten by the above nudi—lit selectively via snoot, Monterey Bay, California, USA

The brittle star army swarming over the sea floor, Channel Islands National Park, California, USA

A fantastic little fringehead with even more fantastic hair, Monterey Bay, California, USA

To view more of Michelle's awesome underwater work from Monterey and around the world, please follow her on Instagram and check out her website.
RELATED ARTICLES
Be the first to add a comment to this article.
Newsletter
Travel with us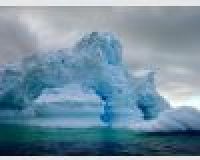 Antarctica
Plan Your Adventure >
Featured Photographer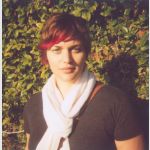 Ari Abramczyk
Photographer
I graduated from Brooks Institute of Photography in Santa Barbara, CA with an AA in photojournalism and a BA in commercial photography in 2008. I am extremely passionate about what I do, and I feel so happy to be a part of...