Articles
Photographer of the Week – Michel Lonfat
Mating toads, Switzerland

This week's featured underwater photographer Michel Lonfat first learned to dive while visiting Papau New Guinea as a teenager way back in 1985. For years, his vacations were spent diving in exotic locations and tropical seas until one day he decided the lakes and rivers a bit closer to home may also be worth exploring.
In 1995, he took part in a special diving course in Switzerland and discovered he loved diving in fresh water just as much as he did in the ocean. By the time Michel decided to purchase an underwater camera in 2003, he was already a well-qualified and experienced diver, and it wasn't long before he was taking great images, too.
Not many photographers have the skills or enthusiasm to explore so many different underwater environments and the result is a diverse portfolio of images containing many unique shots and unusual subjects. Michel clearly still loves to travel and take pictures of sharks and other ocean predators, but it's his images of trout, salmon and other freshwater inhabitants that really stand out and impress me the most.
Bracing the freezing cold water and kitting up in a drysuit in the mountains is clearly worth the effort, and I love the fact that half of his portfolio features animals that most divers recognize and hope to encounter one day and the other half shows fish that we have all heard of but are more likely to encounter on our dinner plate than underwater!
The goal of Michel's photography is to raise awareness and demonstrate that all marine environments contain beautiful subjects worthy of protection, and what better way to do that than by featuring a picture of a duck alongside a great white!

Pike, Switzerland

Wels catfish, Switzerland

Curious duck, Switzerland

Trout on the hunt, Switzerland

Mating tenches, Switzerland

Mating chum salmon, Canada

Sockeye salmon, Canada

Alligator, Florida, USA

Tiger shark, Bahamas

Hammerhead shark, Bimini, Bahamas

Lemon sharks, Bahamas

Nurse shark, Bahamas

White shark, Guadalupe Island, Mexico

Michel Lonfat

See more of Michel's stunning work on his website, www.plongeur.ch, or follow him on Instagram or Facebook.
RELATED ARTICLES
Be the first to add a comment to this article.
Newsletter
Travel with us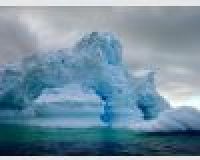 Antarctica
Plan Your Adventure >
Featured Photographer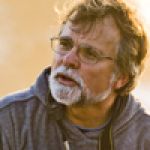 Ralph Clevenger
Expert Photographer
Ralph Clevenger grew up on the coast of North Africa and began diving in the waters of the Mediterranean Sea at the age of 7 with his father. He eventually went on to study zoology at San Diego State University and worked as a...