Articles
Photographer of the Week – Michael Patrick O'Neill
Australian sea lions, Hopkins Island, South Australia

Anyone familiar with diving in the Sunshine State will know that it has plenty to offer the underwater photographer. The region has a healthy shark population, friendly manatees, and even a famous muck dive where you can encounter strange critters more commonly found in Asia and beyond. It is also the home of this week's featured photographer Michael Patrick O'Neill.
Born and raised in Sao Paulo, Brazil, Michael has spent the last 27 years traveling extensively worldwide photographing diverse aquatic animals, habitats and our impact on them. He now lives in West Palm Beach, Florida, where he is rightly considered one of the region's most prolific and successful nature photographers.
Having admired and followed his work for some time, I was very happy when Micheal agreed to showcase some of his work, as he is always busy doing something new and creative while producing excellent images that are a bit different from the norm. Just last week, he was hired to film and photograph a world record long distance swimming event in the open ocean off the east coast of Florida. He also helped to pioneer the introduction of black-water diving in Palm Beach, was one of the first people to photograph the rare and elusive sawfish in Jupiter, and has some epic footage of the annual migration of thousands of blacktip sharks along the same coastline using his drone.
His most impressive images are not the result of some chance encounter; they have been achieved by spending hours in the field and taking risks that many other photographers will not. His black-water images are particularly striking, as is the close-up of a giant green anaconda taken in his homeland of Brazil.
Aside from taking great photos, Michael is also a passionate educator and conservationist. He has written and photographed seven non-fiction marine life books designed to encourage school children to read, write and become involved in science and conservation. Through his regular visits to schools to lecture on the ocean and its inhabitants, he has presented to over 500,000 kids in more than 400 schools across the US—quite an achievement and one that should be admired as much as his awesome underwater imagery.

Coral reef, Beqa Lagoon, Fiji

Florida manatees gathered during a cold front in West Palm Beach, Florida, USA

Poacher with giant trevally, Komodo National Park, Indonesia

Photographer Douglas Seifert with goliath grouper, Jupiter, Florida, USA

Spotted dolphins, White Sand Ridge, Bahamas

Photographer Vincent Kneefel with leatherback turtle, Trinidad

Flying fish, Palm Beach, Florida, USA

Diamond squid, Palm Beach, Florida, USA

Male blanket octopus, Palm Beach, Florida, USA

16-foot green anaconda, Bonito, Brazil

Female peacock cichlid guarding fry, South Miami, USA

"Ocean Hero" collecting garbage during a reef cleanup, Palm Beach, Florida, USA

Tourist and playful manatee, Crystal River, Florida, USA

Michael Patrick O'Neill

This is just a small sampling of the awesome content Michael has on his website. Check out more of his work at www.mpostock.com. You can purchase Michael's marine life books at www.batfishbooks.com.
RELATED ARTICLES
Be the first to add a comment to this article.
Newsletter
Travel with us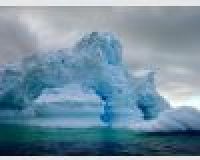 Antarctica
Plan Your Adventure >
Featured Photographer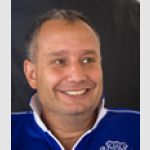 Pasquale Pascullo
Photographer
My style includes doing many repetitive dives on the same place. I get to know the animals, they get to know me! And I always tell my modeling fish subjects, \"I love you.\"