Articles
Photographer of the Week – Matt Testoni
Three weedy seadragon dads carry their family eggs whilst hanging out together in Westernport Bay, Australia

This week's featured photographer is Australian scuba instructor Matt Testoni, who dived for eight years before finally picking up an underwater camera to capture his favorite encounters and share his experiences with others. Matt bought his first camera housing while training to be a PADI dive instructor on a trip to the Great Barrier Reef, and has not looked back since. Like most of us, underwater photography quickly became his new obsession, and it wasn't long before he added strobes and other equipment to his arsenal to improve his results.
Matt currently lives in the Mornington Peninsula in Victoria, Australia, where he shoots an Olympus OM-D E-M1 mirrorless camera, which he loves due to its compact size and range of affordable accessories. If forced to choose, he prefers wide-angle photography, but his favorite subjects are seadragons and crabs, which can be shot with both fisheye and macro lenses.
His portfolio contains images of many more of Australia's most famous creatures, including sharks, fur seals, sea turtles, and weedy seadragons. These animals have been captured expertly using creative techniques such as over-unders, close-focus wide angle, and high key supermacro. Two of the most impactful photos in the collection are the march of the spider crabs and the split shot of pelicans, which are both technically sound and feature unusual subjects. Of course, the seadragon shots also stand out for their bright colors, and because South Australia is the only place in the world were you can photograph these beautiful creatures.
Interestingly, Matt also hosts his own podcast, called Sea Creatures, where he talks to ocean-loving guests about their best experiences underwater and special wildlife beneath the waves. Every episode is dedicated to a specific sea creature, and he talks to marine biologists, citizen scientists and anyone else with a passion for the ocean who has had encounters with the chosen subject. Matt hopes that his images, along with these discussions, raise awareness about the awesome diving in Victoria, helping to contribute to promoting dive tourism and conservation of the reefs and kelp forest in the region.

Pelicans sit on a rocky outcrop in a tiny inner city marine park only a stone's throw from the bustle of Melbourne, Australia

A huge hawksbill sea turtle rests among the wreckage of the SS Yongala in the waters of the Great Barrier Reef, Australia

An endless parade of giant spider crabs sweep across the seafloor in a slow and lumbering march, Victoria, Australia

A scuba diver investigates a weedy seadragon as it goes about its daily business of hunting tiny shrimp, Victoria, Australia

An Australian fur seal plays in the waters off Montague Island, Australia

A Maori octopus reaches out to investigate its reflection in the camera, Victoria, Australia

An anemonefish observes a dazzling reef scene on a remote spot in the far north of the Great Barrier Reef, Australia

A giant Australian spider crab raises its claws as the light creates rainbows on the seafloor of Port Phillip Bay, Australia

A manta ray dances in a feeding frenzy, Central Lagoon, Maldives

A ring-back pipehorse with its amazing upturned mouth in the shallows of a beach on the Mornington Peninsula, Australia

A gray nurse shark comes in for a close look in the waters surrounding Fishrock Island, New South Wales, Australia

A big belly seahorse soaks up the evening sun in the waters of Rye Pier, Victoria, Australia

A nudibranch crawls along the seafloor late at night, Blairgowrie Marina, Australia

A pygmy seahorse clings to its gorgonian home in the tropical waters of the Lembeh Strait, Indonesia

A weedy seadragon bathes in afternoon sunlight as it cruises through the calm and protected waters of Westernport Bay, Australia

To see more of Matt's impressive work, check out his website, www.mtunderwatermedia.com, and Instagram page, and also tune in to his weekly podcast.
RELATED ARTICLES
Be the first to add a comment to this article.
Newsletter
Travel with us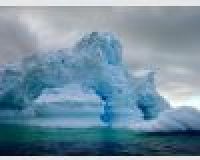 Antarctica
Plan Your Adventure >
Featured Photographer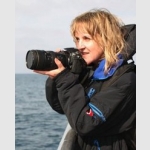 Bonnie Pelnar
Expert Photographer
From the first images Bonnie captured with a rental Motormarine during a 1987 Cozumel dive trip, she was hooked. Her hobby became a passion and her passion became a career. Now she lives out her dream to travel the world as a...