Articles
Photographer of the Week – Matt Nethaway
Thornback cowfish (Lactoria fornasini), Lembeh, Indonesia

I'm proud to introduce our Photographer of the Week, Matt Nethaway. I had the pleasure of doing a workshop with Matt in Lembeh several years ago and have been following his work since. Based out of Hong Kong, Matt takes full advantage of his proximity to some of the best diving in the world with regular trips to places that leave me constantly jealous. The only thing better than the destinations he dives are the photos he brings back: Matt has an excellent eye for lighting and what works best for a given subject. His photos explode with color, clarity, and motion.
The thing I enjoy the most are the variety of subjects and mediums. Many shooters get caught in a rut and only shoot macro, wide-angle, and so on. Matt shoots it all and keeps challenging himself. When presented with a bucket list shot, we often go the safe route just to be sure we get the image we want. The problem is, that image is one that we've all seen a thousand times already. Challenging the norm is something I like about Matt's work. You'll find monochrome, motion blur, color experimentation, and a lineup of great animals that constantly impresses.
I'm very pleased to introduce everyone to Matt, and I think you will all enjoy following his work as much as I do!

Thorny seahorse (Hippocampus histrix), Anilao, Philippines

Ribbon eel (Rhinomuraena quaesita), Anilao, Philippines

Mantis shrimp (Odontodactylus scyllarus), Lembeh, Indonesia

Lemon goby (Gobiodon citrinus), Anilao, Philippines

Sap-sucking slug, Lembeh, Indonesia

Golden jellyfish (Mastigias sp.), Palau

Squat lobster, Anilao, Philippines

Harlequin crab (Lissocarcinus laevis), Komodo, Indonesia

Purple tube sponge (Aplysina lacunosa), Nusa Lembongan, Indonesia

Clownfish (Amphiprion ocellaris), Anilao, Philippines

Laced moray (Gymnothorax favagineus), Maldives

Juvenile golden trevally and fellyfish, Anilao, Philippines

Matt by Matt

For more of Matt's stunning images, check out his website, www.mjnethaway.com, or follow his exploits on Instagram.
RELATED ARTICLES
Be the first to add a comment to this article.
Newsletter
Travel with us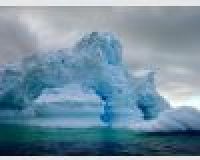 Antarctica
Plan Your Adventure >
Featured Photographer
Carl Roessler
Expert Photographer
As a professional travel agent and photographer, I spent twenty-five years traveling the world helping dive operators reach the market with their destinations. I specialized in promoting live-aboard dive cruiseers all over the...