Articles
Photographer of the Week – Martin Stevens
A spider crab crawling through the kelp during sunrise, Falmouth, Cornwall, UK

This week, we head to the UK to bring you our newest DPG Photographer of the Week, Martin Stevens, a biologist with a passion for marine wildlife and underwater photography. Although he grew up a long way from the ocean, Martin moved to Cornwall in the far southwest of the UK about 10 years ago. His portfolio here concentrates on his work from his local waters and the beautiful array of marine life found nearby. He loves showcasing the marine environment to be found in the UK, from the smallest of wonderful macro critters, to big animals like blue sharks, and wide-angle underwater seascapes.
Martin spends as much time as he can in and around the water. He says that while he enjoys scuba diving, he takes most of his images while freediving, exploring tide pools, or shallow inshore waters. As many underwater photographers do, Martin started off with a GoPro and progressed through a variety of compact camera systems before upgrading to his current rig, an Olympus OM-D EM-5 Mark III.
Martin's photos have won a variety of awards in international photography competitions. He is also a science writer and public speaker, having written several popular science books, including an accompaniment to BBC TV series "Life in Colour," presented by famed British naturalist David Attenborough.

A Dahlia anemone in bright purple, Falmouth, Cornwall, UK

One of the most beautiful animals in the ocean, the blue shark, off the coast of Cornwall, UK

A European cuttlefish in the evening shallows, Falmouth, UK

A diminutive nursehound shark in a shallow kelp bed, Cornwall, UK

A compass jellyfish photographed at sunset off the coast of Cornwall, UK

Facelina auriculata, a seasonal species in Britain, Cornwall, UK

A crystal jelly, in the fading evening light, Cornwall, UK

The stunning eyes of St Piran's hermit crab, Cornwall, UK

An adorable, newly hatched nursehound shark, Cornwall, UK

A beautiful scene off the coast of Cornwall, UK

The nudibranch with the cutest name, the sea bunny, Cornwall, UK

A snakelocks anemone, Cornwall, UK

To see more of Martin's amazing underwater work from the UK, please check out his Instagram page and his website, www.wildlifevision.com.
RELATED ARTICLES
Be the first to add a comment to this article.
Newsletter
Travel with us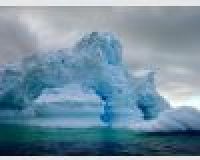 Antarctica
Plan Your Adventure >
Featured Photographer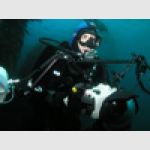 Eric Hanauer
Expert Photographer
Eric Hanauer is a widely published writer and photographer specializing in the underwater world. Author of three books and nearly 1,000 articles, his work has appeared in posters, magazines, books, and CDs worldwide, on...