Articles
Photographer of the Week – Louise Nott
Weedy sea dragon (Phyllopteryx taeniolatus), Sydney, Australia

The Great Southern Reef covers over 5,000 miles of coastline in the south of Australia and is considered one of the most pristine and unique reefs in the world. Fueled by dense kelp forests, the region is home to many endemic species such as giant cuttlefish, weedy and leafy sea dragons—and our latest Photographer of the Week, Louise Nott.
Louise is a marine science graduate who works at an environmental markets company in Sydney focusing on carbon, water quality and biodiversity conservation. She has always had a passion for underwater photography, and even from a young age often had a camera in hand to try and document and share the beauty of the natural environment with others. Louise is lucky enough to regularly dive around Sydney, often squeezing in a sunrise dive before work, or a dive night in Sydney Harbour. The tourism board for the Great Southern Reef recently named Louise as one of five underwater photographers to watch in 2021, and judging by her portfolio, we couldn't agree more.
All of the images on display here were taken Down Under, in particular at Lord Howe Island and around the coastline of Sydney, and her work provides a great showcase of the species that can be seen and photographed there. My favorite shots are of the Port Jackson shark and the gloomy octopus with eggs, but most of the area's famous critters feature among a great mix of wide-angle and macro images.
During the COVID-19 pandemic, homegrown photographers like Louise have provided some much needed inspiration for divers unable to get wet, while simultaneously promoting diving in Sydney with her awesome photographs of the local marine life. Let's hope it will be possible to travel to Australia again soon, but until then, get inspired by Louise's work and put a trip to the Great Southern Reef on your scuba diving bucket list!

Spangled emperor (Lethrinus nebulosus) at Ned's Beach, Lord Howe Island, Australia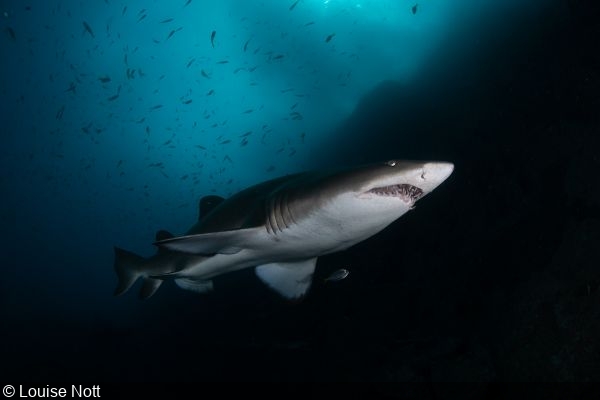 Critically endangered gray nurse shark (Carcharias taurus), South West Rocks, Australia

Gloomy octopus (Octopus tetricus) with eggs, Shellharbour, Australia

Port Jackson shark (Heterodontus portusjacksoni), Sydney, Australia

Painted angler (Antennarius pictus), Sydney Harbour, Australia

Leafy sea dragon (Phycodurus eques), Fleurieu Peninsula, Australia

Pygmy pipehorse (Idiotropiscis lumnitzeri), Shellharbour, Australia

Spiny rock lobster (Panulirus longipes), Lord Howe Island, Australia

Southern calamari squid (Sepioteuthis australis), Sydney Harbour, Australia

Pygmy leatherjacket (Brachaluteres jacksonianus), Sydney Harbour, Australia

Blue-lined octopus (Hapalochlaena fasciata), Wollongong, Australia

Spanish dancer nudibranch (Hexabranchus sanguineus), Balls Pyramid, Lord Howe Island, Australia

Leafy sea dragon (Phycodurus eques), Fleurieu Peninsula, Australia

To keep up to date with Louise's work, follow her on Instagram.
RELATED ARTICLES
Be the first to add a comment to this article.
Newsletter
Travel with us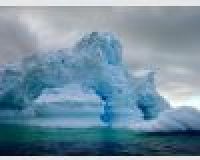 Antarctica
Plan Your Adventure >
Featured Photographer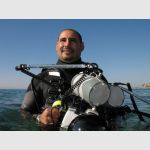 Noam Kortler
Expert Photographer
Noam Kortler is connected to the sea since he can remember him self. he was born on the coast of the Mediterranean sea of Israel and was diving and surfing when ever he could He moved to Eilat, the south popint of israel to...