Articles
Photographer of the Week – Laurent Ballesta
Gray reef sharks quartering a grouper (depth: 100 feet), South Pass, Fakarava Atoll, French Polynesia

For most of you, Laurent Ballesta needs no introduction. This marine scientist, underwater photographer and deep water diver from Montpellier, France, has made a name for himself as the trip leader of the Gombessa Expeditions, a series of ambitious explorations into the abyss to document marine life and behavior never before captured on camera.
Taking years to plan and complete, each expedition strives to respect three key values: to investigate scientific mysteries, to dive in challenging marine environments, and to return with original and exciting underwater images. Since his first deep dives to photograph the elusive coelacanth in South Africa, Laurent has most definitely accomplished his mission statement, and is now well known for his groundbreaking images of mating groupers, hunting sharks, and pristine marine habitats—all captured well below recreational dive limits.
As a self-confessed shark diving enthusiast, I remember being stunned by the images of hundreds of gray reef sharks in Fakarava, French Polynesia, after first seeing them in the press, but when you discover that it took Laurent and his team more than 3,000 cumulative hours to capture the event on camera, the results are even more mind-blowing. Combine these unique behavior shots with images of emperor penguins, giant icebergs, and deep-sea coral reefs, and you have a portfolio that is very special indeed. Underwater photography during a regular scuba dive is tough enough, but the preparation and planning that must go into shooting images at these depths and in such harsh conditions is almost beyond comprehension.
Unsurprisingly, Laurent's work is in high demand and has been featured in numerous magazines and television shows all over the world. He is also the co-author of more than a dozen photography books dedicated to his various deep-sea expeditions, every one packed with information and hundreds of epic images. What is most impressive about Laurent's portfolio is that it contains so many incredible images that are different from anything we have seen before. Clearly, the years of planning and the countless hours of decompression stops are worth the effort!

Meeting with a legend, the coelacanth (depth: 400 feet), Sodwana Bay, South Africa

Groupers do battle (depth: 100 feet), South Pass, Fakarava Atoll, French Polynesia

The gathering of 18,000 groupers (depth: 100 feet), South Pass, Fakarava Atoll, French Polynesia

John Dory portrait (depth: 215 feet), Marseille, France

The Isabella field (depth: 235 feet), Phare de la Cassidaigne, Cassis, France

Cap Taillat (depth: 465 feet), Ramatuelle, France

Hidden side of an iceberg (depth: 100 feet), Adelie Land, Îlot de la Vierge, Antarctica

Emperor penguins leap off the edge of the icepack in search of food, Adélie Land, Île du Lion, Antarctica

A Weddell seal mother and her calf, Adelie Land, Îlot de la Dent, Antarctica

A bouquet of swallowtail sea pearch in black coral (depth: 255 feet), Banc des Blauquières, Parc National des Calanques, France

Veined squid (depth: 215 feet), Villefranche-sur-Mer, France

Mating convict surgeonfish, South Pass, Fakarava Atoll, French Polynesia

Gray reef sharks on the hunt (depth: 100 feet), South Pass, Fakarava Atoll, French Polynesia

A gray reef shark escapes with its prey (depth: 100 feet), South Pass, Fakarava Atoll, French Polynesia

Laurent Ballesta

To see more of Laurent's incredible images from his pioneering expeditions, head over to his website, www.laurentballesta.com. You can also follow him and his work on Instagram and Facebook.
RELATED ARTICLES
Be the first to add a comment to this article.
Newsletter
Travel with us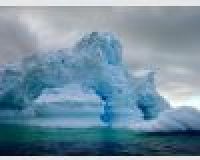 Antarctica
Plan Your Adventure >
Featured Photographer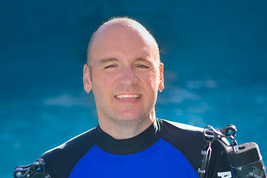 Alex Mustard
Expert Photographer
Alexander Mustard, 30 from the UK, has been an underwater photographer since he was nine years old, and is a total digital convert, currently shooting with a Nikon D2X in a Subal housing with Subtronic strobes. Alex's...