Articles
Photographer of the Week – Kristian Laine
A hawksbill turtle comes up to admire an epic sunset

This week's featured photographer, Kristian Laine, hit the headlines last year when he captured some spectacular shots of a rare pink manta ray that quickly went viral—and confused and amazed the dive community in equal measure. When I first found the images on Instagram, I thought it was an April Fool's joke and the result of some strange color-correction work in Photoshop, but like everybody else, I soon discovered it was not a hoax, and the outcome of this special encounter quickly helped Kristian to gain thousands of new followers and provided him with the perfect platform to share more of his awesome work.
Although relatively new to underwater photography, Kristian fell in love with the water at a young age while swimming and snorkeling on family vacations to Spain and Greece, and eventually moved from his home in Finland to the Gold Coast in Australia in order to seek new adventures and live closer to the ocean. Once Down Under, he started surfing, but a back injury forced him to find other ways to keep fit and to enjoy nature. This is when he became interested in photography and learned how to use a camera while hiking and traveling around Queensland. Although he loved to explore on land, Kristian really missed the ocean, and it wasn't long before he realized he could combine both of his favorite things, and his obsession with underwater photography began.
Kristian now regularly dives and takes pictures of the local marine life, and he has built an impressive portfolio of images that showcase the most iconic animals one can encounter in Australia. Besides strange pink bellied manta rays, Kristian has a particular interest in sea turtles and split shots, two elements that he has successfully combined in many different images, my favorite of which are his sunset series. He also regularly photographs local sharks, rays and octopuses, and uses a variety of special techniques such as motion blur and black backgrounds with excellent results.
What is perhaps most impressive is that all of the images on display were captured somewhere in Australia, which just goes to show how good the diving is there. Also, it once again demonstrates that you don't always need to travel halfway across the world to capture great underwater photographs, and if you are willing to put in the work and dive regularly closer to home, you are much more likely to capture unique images and produce a portfolio that stands out from the crowd.

Manta ray sunburst

The unique pattern of the wobbegong shark

A porcupine ray rests in the sand in perfect conditions

The aptly named leopard shark shows off its spots

A strawberry hermit crab searching for food in the shallows

An octopus exploring a coral reef at night

An over-under of a cowtail ray at Queensland's Heron Island

Coral formation slow shutter speed at the Great Barrier Reef's Lady Elliot Island

A green sea turtle among pristine hard coral at Lady Elliot Island

A group of small-eyed rays and whiprays fly in formation

It must be love! Mating green sea turtles put on a show

An octopus swims for cover and tries to avoid having its picture taken

A green turtle captured using a motion-blur technique

Kristian Laine

To see more of Kristian's superb underwater images from Australia, check out his excellent Instagram page or his website, www.kristianlainephotography.com.
RELATED ARTICLES
Be the first to add a comment to this article.
Newsletter
Travel with us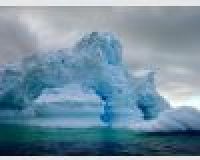 Antarctica
Plan Your Adventure >
Featured Photographer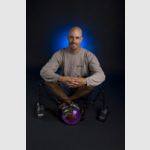 Ethan Daniels
Expert Photographer
Ethan's interest in marine ecology and photography began during the summers of his youth in Cape Cod, Massachusetts. Upon completing his graduate degree in biology at the University of Guam Marine Lab he made the permanent...