Articles
Photographer of the Week – Kat Zhou
Nurse shark's eye and its tile-like scales, Bahamas

Some portfolios really just speak for themselves. Please, do yourselves a favor and after enjoying Kat Zhou's pictures here on DPG, go visit her Instagram page and her website. She has many, many more stunning images from all over the world—from the wetlands of the Brazilian Pantanal to the cold waters of Prince William Sound in Alaska. Kat is based in San Francisco, California, and while we're looking at her underwater imagery, she loves capturing all that nature has to offer, both above and below the waterline. Kat says she is particularly drawn to the underwater world for its diversity and vibrance, and she loves learning about and photographing all forms of marine life.
She started learning underwater photography in 2019. It has quickly become one of her greatest passions, and her skill with a camera is evident. She has become incredibly proficient and productive in the few short years since first bringing a camera underwater. Look at any underwater photography competition in the last few years and you will likely see Kat's name. She has won multiple awards for her work, most recently being named Underwater Photographer of the Year 2023 with a stunning image of an amazon river dolphin, and winning Best in Show in Ocean Art 2022 with a picture of a Caribbean reef octopus guarding her eggs. Both images are featured here.
While not underwater, Kat works as a software engineer as a day job but also operates a trip planning business. She specializes in custom adventure travel trips for private groups or individuals. If you are into landscape or general wildlife photography, check out her stunning topside images as well.

This stunning image of an Amazon river dolphin from Brazil recently earned her the title Underwater Photographer of the Year 2023

Southern right whale mother and calf resting in the shallows, Patagonia, Argentina

Larval lionfish showing off, Palm Beach, Florida, USA

Caribbean reef octopus guarding a precious clutch of eggs, Blue Heron Bridge, Florida, USA

Small opalescent nudibranch crawling over kelp, Prince William Sound, Alaska, USA

Striped marlin locking focus on a doomed baitball, Baja, Mexico

Small eel photographed with flourescent light, Blue Heron Bridge, Florida, USA

Banggai cardinalfish mouthbrooding nearly fully developed eggs, Lembeh Strait, Indonesia

Florida manatee having a snack, Florida, USA

A monstrous green anaconda tasting her surroundings, Mato Grosso, Brazil

One of the famous swimming pigs of The Bahamas

A true cold water shark, the salmon shark, cruises the dark waters of Prince William Sound, Alaska, USA

Sharpear enope squid striking a pleasingly symmetrical pose, Palm Beach, Florida, USA

Sperm whale dance, Dominica

See more of Kat's fantastic photography on Instagram or on her website, www.katsnaps.art.
RELATED ARTICLES
Be the first to add a comment to this article.
Newsletter
Travel with us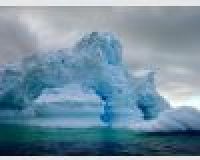 Antarctica
Plan Your Adventure >
Featured Photographer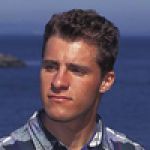 Brandon Cole
Expert Photographer
Brandon Cole is a wildlife photographer specializing in the marine environment. His portfolio includes one of the top cetacean files with over 25 species of whales and dolphins represented, fishes and invertebrates from...