Articles
Photographer of the Week – Julian Gunther
A southern right whale calf approaches the camera under the watchful eye of mom, Patagonia, Argentina

This week's featured photographer, Julian Gunther, loves photographing animals that aren't usually found in many people's portfolios. After getting scuba certified in 2008, Julian immediately began searching out "non-traditional" dive destinations; his very first trip was to the Farallon Islands off of California, a seldom dived area known for massive great whites. Evidence of these uncommonly visited locations can be seen here: Julian's selection includes some more well-known subjects like blue and mako sharks, alongside unusual ones like white southern right whales and green anacondas. A dive into his Instagram page will reveal more of each, such as tiger sharks and Japanese giant salamanders.
Julian's passion is big animals, which have captivated him since he was a child. His wildlife adventures in pursuit of large marine and aquatic wildlife have taken him all over the globe, from Patagonia in South America to the Poor Knights Islands in New Zealand, to freshwater streams in Japan. Julian says his two favorite trips he has done are the green anacondas in Brazil and the southern right whales in Patagonia. "The conservation story of right whales in South America should be held up as a model for the rest of the world, and the animals themselves are unbelievably curious and photogenic."
Formerly living in Southern California, Julian now resides in Texas. He can't dive multiple times per week like he once did in California, but now he is equidistant to the east and west coast, so it is a much shorter trip to either ocean and just a quick hop over to other adventures in Mexico. When he isn't traveling for his own photographic pleasure, he heads off to far-flung locations as a trip leader for the well-known wildlife tour company, Big Fish Expeditions.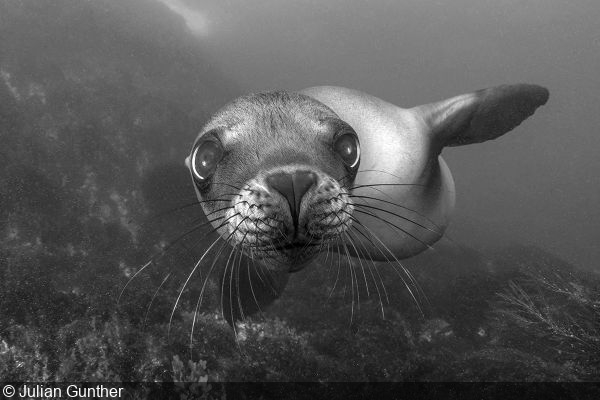 A California sea lion pup comes in for a closer look, Coronado Islands, Mexico

A young American alligator swimming through the crystal-clear waters of a North Florida spring, USA

A blue shark makes a close pass in the waters of Cabo San Lucas, Mexico

A seven-foot green anaconda entwined in a submerged tree in the Pantanal region of Brazil

A stunning white southern right whale calf: Only one in every 100 calves sport this amazing coloration, Patagonia, Argentina

A very floppy newborn horn shark, California, USA

The fastest shark in the world, the shortfin mako, Cabo San Lucas, Mexico

A purple striped jellyfish moving through the emerald green waters of Monterey Bay, California, USA

An American crocodile surrounded by baitfish in the mangroves at Banco Chinchorro, Mexico

A blue shark passing beneath the late evening sun, Cabo San Lucas, Mexico

To see more of Julian's images, check out his awesome Instagram page.
RELATED ARTICLES
Be the first to add a comment to this article.
Newsletter
Travel with us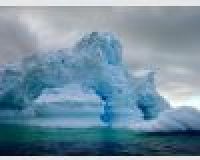 Antarctica
Plan Your Adventure >
Featured Photographer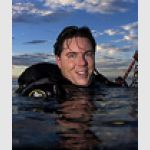 Jason Bradley
Expert Photographer
I specialize in nature and underwater photography, but I love to shoot all kinds of subjects. I've done a lot of work documenting adventure sports, photographing products for advertising and catalogs, event photography,...