Articles
Photographer of the Week – Jesse Miller
Pacific spiny lumpsucker, Puget Sound, Washington, USA

Our newest Photographer of the Week comes to us from the Pacific Northwest. Jesse Miller has been diving and shooting underwater images for almost 15 years now. His day job as a sales executive has taken him all over the United States and the world. Jesse professes a love for tropical destinations and got open water scuba certified in the Turks and Caicos. His list of checked-off warm water dive destinations includes Florida, Hawaii, Bonaire, Aruba, the Philippines, and Indonesia, among many others. His coldwater destination list is almost as long, with places like Norway and South Australia standing out. That said, for Jesse, Puget Sound has become his home—both above and below the water.
Jesse tells us two things come to mind when he is asked about his love of diving and underwater photography. The first, and of course the impetus for many of us to slip beneath the waves, is the encounters with the stunning world of marine life. For Jesse these include coming eye to eye with a prehistoric sixgill shark in the cold, dark waters of Puget Sound or the first time he watched a blue-ringed octopus flash its famous warning colors in Anilao, Philippines.
The second thing he says comes to mind is "peace." While the underwater world can be a chaotic place, especially for those living there, for divers it can be a calming escape, a place to float through a completely different world for a short while. Most divers can probably empathize with this feeling. While Jesse's dive destination list is long already, he is looking forward to the future and where his photography will take him—what moments, both memories and photographs, he can add to his portfolio.

Red-gilled nudibranch, Hornby Island, British Columbia, Canada

A sixgill shark makes a close pass in the dark waters of Puget Sound, Washington, USA

A decorated warbonnet resting in a cloud sponge, Hood Canal, Washington, USA

A pair of Coleman shrimp hitching a ride on their deadly fire urchin mobile home, Anilao, Philippines

One of the most beautiful animals on Earth, the leafy seadragon, South Australia

An emperor shrimp riding the nudi "express", Anilao, Philippines

Stubby squid: The coldwater version of a bobtail squid, Puget Sound, Washington, USA

A beautifully marked whitemouth moray, Oahu, Hawaii, USA

A split shot of the dive boat and a school of ocean surgeonfish, Roatán, Bay Islands, Honduras

Rockfish eating a cockscomb, Puget Sound, Washington, USA

Hooded nudibranch, Campbell River, British Columbia, Canada

The hypnotic gaze of a striped snailfish, Washington, USA

Perhaps the most spectacular spiny lumpsucker of all time, Puget Sound, Washington, USA

To see more of Jesse's beautiful underwater work, please check out his Instagram page and his website, www.jessemillerphotography.com.
RELATED ARTICLES
Be the first to add a comment to this article.
Newsletter
Travel with us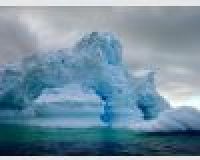 Antarctica
Plan Your Adventure >
Featured Photographer
Daren Beaumont
Photographer
My "underwater photographic style" took some time to develop. I wanted my images to be different to any other photographer. I spent a few years in developing an "artistic" style. Photographing contrasting...