Articles
Photographer of the Week – Jesse Alpert
The red snapper mass spawning in the early morning, during the four-day cycle before the full moon, Shark City, Palau

If you had to choose the perfect dive destination to learn the basics of underwater photography, the Republic of Palau in the Western Pacific is a great place to start. Tropical reefs bursting with fish and big animals provide plenty of exciting wide-angle subjects to shoot, and if you explore the reef a little further, many exotic macro critters present themselves, too.
This is where Jesse Alpert, our latest Photographer of the Week, found himself after finishing his bachelor's in marine science and biology in 2013. He began shooting stills on a DSLR camera for the first time while working as a dive guide for the celebrated Sam's Tours Dive Center, going on to serve as their primary equipment technician and providing various media services for the company during his employment. Paul Collins and Richard Barnden of Unique Dive Expeditions taught Jesse how to capture exciting underwater images of the world-class dive sites in the region, and judging by his awesome portfolio, they did a great job!
All but one of the shots he submitted for this piece were taken in Palau, and all of the island's most famous subjects are among them, including manta rays, sharks, and some epic shots from its famous Jellyfish Lake. Anyone who has visited this part of the world will have probably dived with these animals during their trip, but what makes Jesse's collection so exciting are the much less common creatures he captured during his time in Palau, including spawning bumphead parrotfish and snapper, and a rare encounter with a saltwater croc on a remote reef.
All too often, underwater photographers expect to go on vacation for a week or two and come away with hundreds of award-winning photos, but it just doesn't work that way. What Jesse's portfolio demonstrates is that there is no better way to showcase the highlights of a dive destination than to regularly dive there with your camera close by. Only then will you be rewarded with truly amazing encounters and results.

Schooling moorish idols get together for their annual mass spawning event, Blue Corner, Palau

The golden jelly of Palau's Jellyfish Lake receives its name from the brown symbiotic, photosynthetic algae living within the medusas that help give it its golden hue

A slow shutter captures the unique "dance" of a juvenile harlequin sweetlips at Sam's Tours dock, Palau: The fish is mimicking a poisonous flatworm in the hopes of deterring would-be predators

A spawning mandarinfish pair, an occurrence that can be observed almost daily, Sam's Dock, Palau

Freckles, a reef manta that Jesse has photographed yearly at least once for the past three years, German Channel, Palau

An extremely rare encounter with a saltwater crocodile on an outer barrier reef, Siae's Corner, Palau

A chance encounter at 160 feet with a majestic, rare ornate eagle ray, Turtle Cove, Palau

Schooling gray reef sharks amassing for feeding and/or mating season, Siae's Corner, Palau

A massive cavern in the side of the reef, with four large chimneys and one small side window, Blue Holes, Palau

Sharon Koen on a closed circuit rebreather with Jesse's custom light-box and staged lights all around Chandelier Cave, Palau

The beautiful anemone home of a vampiric-looking orange-fin anemonefish, Dauin, Philippines

Jesse Alpert

Jesse now manages and runs his own company, Alpert Pictures, specializing in all types of photography worldwide. To see more of his work or seek out his services, check out his website, www.jessealpert.com, or follow him on Instagram.
RELATED ARTICLES
Be the first to add a comment to this article.
Newsletter
Travel with us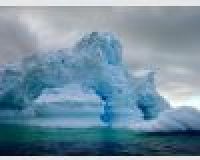 Antarctica
Plan Your Adventure >
Featured Photographer
Carlos Minguell
Expert Photographer
Carlos started uw-photography in 1992 and since then he has won more than 100 uw-photo competitions and photo contests. After 2 World Championships and 9 Spanish Championships, he is now co-owner of OCEAN-PHOTOS, where he...