Articles
Photographer of the Week – James Emery
Yawning hairy frogfish, Lembeh Strait, Indonesia

Our friends at Lembeh Resort have employed a number of well-known and talented underwater photographers over the years, and this week we are happy to feature the work of their latest photo pro, James Emery.
James has been working in the field of underwater imaging since 2011 when he began filming underwater videos in Koh Tao, Thailand. Since then, he has been actively shooting underwater images and videos in Thailand, the Philippines and the Maldives before joining Lembeh Resort to manage the Backscatter Photo Center in 2019.
James studied video production at Bournemouth University in the UK, and having grown up close to the ocean and diving since he was 12 years old, he decided to combine his production skills with his passion for diving and move to Southeast Asia. An SSI Advanced Instructor with Extended Range and Closed Circuit Rebreather technical diving certifications, he is passionate about sharing his imaging knowledge and creativity with guests at Lembeh Resort through private underwater photography and videography courses which he tailor-makes to match individual needs.
As anyone who has dived in this part of Indonesia will know, encounters with all kinds of iconic macro critters are common, and in his short tenure at the resort, James has added some awesome images of the area's most famous residents to his collection. The hairy frogfish is an underwater photographer fan favorite, and James has used two different lenses and styles to perfectly capture this strange-looking creature. His close-focus wide-angle shot does a great job of showing the fish in its natural habitat, while the close-up image taken with a macro lens is perfectly lit and highlights the fish's finer details and patterns.
Another A-list critter, the blue-ringed octopus, also features twice, and while the pose and distance to subject is similar in both shots, the different background colors provide completely contrasting results. Besides excellent subject selection, James also utilizes other creative tools and techniques such as snoots and slow shutter speeds to help make his images more visually appealing and unique. Add to that other rare finds such as a paddle-flap scorpionfish, a mantis shrimp carrying eggs, and a number of impressive wide-angle shots, and an excellent portfolio of diverse marine life is complete.

Blue ring octopus display, Lembeh Strait, Indonesia

Mantis shrimp carrying eggs, Lembeh Strait, Indonesia

Snake eel with slow shutter speed, Lembeh Strait, Indonesia

Batfish school, Maldives

Close focus wide angle shot of a hairy frogfish, Lembeh Strait, Indonesia

Black hairy frogfish, Lembeh Strait, Indonesia

Tozuma shrimp, Lembeh Strait, Indonesia

Blue ring octopus with bokeh background, Lembeh Strait, Indonesia

Jelly and fish school, Philippines

Snooted cuttlefish, Lembeh Strait, Indonesia

Paddle-flap Rhinopias, Lembeh Strait, Indonesia

Reef shark in black and white, Maldives

Porcelain crab in sea pen, Lembeh Strait, Indonesia

Juvenile African pompano, Lembeh Strait, Indonesia

James at work at Lembeh Resort

To see more of James' work and keep up to date on his latest Lembeh images and videos, check out his website, www.jephotovideo.com, or Instagram page.
RELATED ARTICLES
Be the first to add a comment to this article.
Newsletter
Travel with us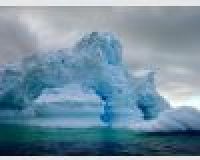 Antarctica
Plan Your Adventure >
Featured Photographer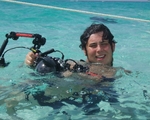 Joseph Tepper
Expert Photographer
I started diving at the age of ten and since that time have wanted to become a better photographer whether using a disposable Kodak waterproof (you know the blue ones) or my D300s. Last summer I received my dive-master in Grand...