Articles
Photographer of the Week – Grace Pempek
A goliath grouper smiling at the camera off Jupiter, Florida, USA

This week, we return to South Florida as we marvel at the superb portfolio of Grace Pempek. Our latest Photographer of the Week grew up landlocked in the deserts near Joshua Tree, California, and visits to the ocean were few and far between. Grace's first taste of the underwater world was on a trip to Hawaii, where she was able to snorkel, and then through a Discover Scuba course in Jamaica as a teenager. Fast forward 10 years and Grace now resides in Florida, with endless warm water, vibrant reefs, big animals, and the world-famous Blue Heron Bridge right on her proverbial doorstep.
With the abundance of underwater opportunities available in Florida, Grace began her photography journey with a waterproof housing for her smartphone with the goal to share the marine world with her friends and family. She soon realized that the phone just wasn't cutting it, and she decided to upgrade to an Olympus TG-6—with its awesome Microscope Mode—and fell in love with shooting the abundant macro subjects at Blue Heron Bridge. At the beginning of 2022, having fully caught the underwater photography bug, she upgraded again, this time to an Olympus E-PL10 in a Backscatter Octo housing, with dual Sea&Sea YS-D3 strobes.
Grace serves on the volunteer-based board of the South Florida Underwater Photography Society (SFUPS) as their social media director. She got involved as a way to help bring together a community of enthusiastic, like-minded underwater photographers that can share and grow with one another. Grace is also now the resident photographer for the Kyalami Scuba Club in Palm Beach, Florida. She does guided photo assignments and shares the beauty of her local Jupiter reefs with the community.
As you probably guessed, Grace spends every free minute underwater, whether that be on the deep reefs off Jupiter, at Blue Heron Bridge, at Breakers Reef, or down in the Florida Keys or The Bahamas. She is hard to miss with her color coordinated bright pink gear! Grace says underwater photography has allowed her to share what she loves with the world, and she hopes it will serve to inspire those not fortunate enough to experience the beauty that lies beneath the waves and to care for and conserve it for future generations.

A striated frogfish with a fireworm beret, Blue Heron Bridge, Florida, USA

A young French angelfish photographed with the Saga Magic Tube, Florida, USA

A polkadot batfish glamor shot, Blue Heron Bridge, Florida, USA

A common octopus tenderly tending to a huge clutch of eggs, Blue Heron Bridge, Florida, USA

The display of a male bluethroat pikeblenny, Blue Heron Bridge, Florida, USA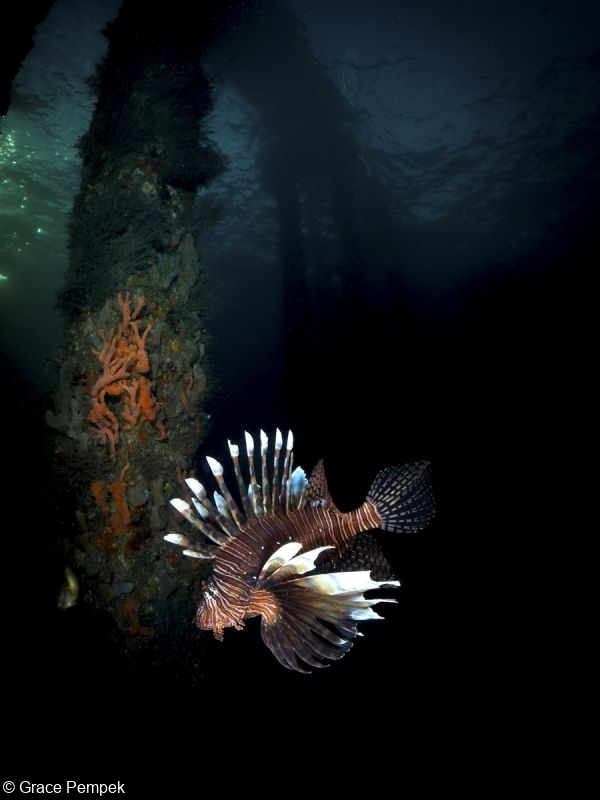 Beautiful but invasive, a red lionfish hunts near a dock piling at dusk, Florida, USA

A stunning lined seahorse with matching bokeh bubbles, Blue Heron Bridge, Florida, USA

A flawless green sea turtle winging over seagrass beds in the Florida Keys, USA

A goliath surrounded by hundreds of baitfish, Jupiter, Florida, USA

The last rays of an evening sun light up a lined seahorse, Florida, USA

A small rosy blenny eyeballing the camera, Florida, USA

A Caribbean reef shark and her entourage of remora and horse-eye jacks, Grand Bahama, Bahamas

To keep up with what Grace is doing underwater, please follow her on Instagram. You can also see more of her work on the SFUPS website.
RELATED ARTICLES
Be the first to add a comment to this article.
Newsletter
Travel with us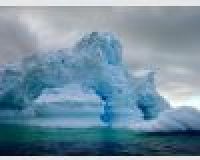 Antarctica
Plan Your Adventure >
Featured Photographer
Daren Beaumont
Photographer
My "underwater photographic style" took some time to develop. I wanted my images to be different to any other photographer. I spent a few years in developing an "artistic" style. Photographing contrasting...