Articles
Photographer of the Week – Francesco Pacienza

Italian underwater photographer Francesco Pacienza's background is rich with some of the best imaging education on the planet. He earned a diploma from the prestigious European Institute of Design in fashion photography; he studied under Oscar-award-winning cinematographer Vittorio Storaro; and he still teaches photography through various mediums. And yet, some of the beauty of his images cannot be memorized, studied, or reproduced—they are pure magic.
Other top underwater photographers have similarly lauded Francesco. Fellow pro shooter Imran Ahmad says that the Italian shooter uses light as if it were a magician's wand. You can see his powerful strokes of light throughout this portfolio.
Francesco shoots mainly in his backyard waters of the Mediterranean—and his images are a testament to that sea's standing as one of the planet's best dive destinations. He uses both his photography skills and his fertile imagination to create an alternate universe through the frame, whether it's an image of a seahorse or a fashion model.

Embryos of clownfish (Amphiprion bicinctus)

Backscatter makes this splendid male seahorse (Hippocampus guttulatus) look like a being from a distant galaxy

A specimen of one of the most beautiful nudibranchs found in the Mediterranean (Janolus cristatus) wrapped in a bokeh of colors

A pair of nudibranchs (Felimare villafranca) mating—captured with the use of a snoot and double exposure

A black goby (Gobius niger) defends its eggs

When nature plays with its inhabitants: a seahorse (Hippocampus hippocampus) with nudi eggs attached to its body

The submarine world enclosed within a bubble suspended against the colors of the photographed subject (Astroides calycularis). To capture the image, a technique used in terrestrial macro photography was used for the first time underwater by using a special filter designed and built by Francesco
A boxer "fights" against her reflection in this cleverly created image

The use of creative composition highlights the spawning of this nudibranch (Thecacera pennigera) through the use of Francesco's proprietary superNOVA filter

"Gorgonian wrapper" sea anemones adorning sea fans

Francesco takes a moment from artistic contemplation to pose for a pic

For more of Francesco's thought-provoking work, make sure to visit his website, www.francescopacienza.it. You can also keep up with his Facebook and Instagram pages.
RELATED ARTICLES
Be the first to add a comment to this article.
Newsletter
Travel with us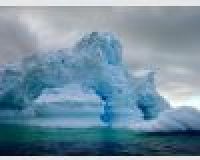 Antarctica
Plan Your Adventure >
Featured Photographer
Chris Crumley
Expert Photographer
Migrated from dive editorial to mainly advertising/commercial/stock photography with a wet & underwater specialty. SSI Platinum 5000 card. Additional information on website including four portfolios and pictureBlog.