Articles
Photographer of the Week – Fabrice Dudenhofer
Kobudai (Asian sheephead wrasse), Japan

One of the best things about overseeing the Photographer of the Week feature is that I regularly discover the work of new and up-and-coming talent, and it's safe to say I was immediately impressed with the portfolio of our latest candidate, Fabrice Dudenhofer. Already well known and published in dive media in France, he sets the bar high by sharing with us an abundance of interesting subjects and different photography techniques.
Originally from the south of France, Fabrice was always attracted to the ocean, and learned to scuba dive while on vacation in Polynesia back in 2007. Previously a freediving fishermen, he soon decided to exchange his speargun for an underwater camera and hunt fish in a completely new way. Realizing that it was possible to spend more time underwater using scuba equipment opened up a whole new world for Fabrice to explore and discover, and instead of diving for food, his new passion was taking pictures of marine life and sharing his images to show everyone the beauty and richness of life below the surface.
Fabrice thoroughly enjoys diving at home in the Mediterranean, but he has also has traveled extensively to explore the seas and oceans of the globe. His selection of images originates from a variety of popular dive destinations, including Mexico, the Red Sea, the Maldives, Cuba, and Indonesia. His portfolio is just as diverse and features all manner of marine life including big animals and smaller reef critters. The shots of fast-moving subjects such as sea lions and sharks are pin sharp, well lit and perfectly capture the peak of the action, while his macro work manages to showcase some interesting behavior including mating mandarinfish and an anemonefish protecting its eggs.
My favorite image of them all, though, is the shot of an Asian sheepshead wrasse, also known as kobudai in Japan. This unusual looking fish is a hermaphroditic species that has both male and female organs that allow it to change sex at will, a process that was documented to a large audience for the first time in the BBC's epic Blue Planet II series. Images of these fish are uncommon, and Fabrice managed to nail a perfect close-focus wide-angle shot of this curious creature.

California sea lion, Mexico

Harlequin ghost pipefish, Philippines

Oceanic whitetip sharks, Egypt

Water lilies in Cenote Carwash, Mexico

School of jacks, Cabo, Mexico

Clownfish tending eggs, Japan

Nurse shark portrait, Maldives

Sweetlips school, Raja Ampat, Indonesia

Juvenile Caribbean reef shark, Cuba

Crocodile at the surface, Cuba

California sea lion portrait, Mexico

Mantis shrimp portrait, Philippines

Hawksbill motion blur, Maldives

Silky shark, Sudan

Mating mandarinfish, Japan

Fabrice planning his next shot

Feast your eyes on more awesome images from Mr Dudenhofer on his website, www.fabricedudenhofer.com, and Instagram page.
RELATED ARTICLES
Be the first to add a comment to this article.
Newsletter
Travel with us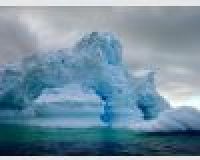 Antarctica
Plan Your Adventure >
Featured Photographer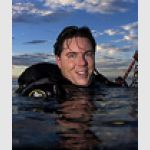 Jason Bradley
Expert Photographer
I specialize in nature and underwater photography, but I love to shoot all kinds of subjects. I've done a lot of work documenting adventure sports, photographing products for advertising and catalogs, event photography,...