Articles
Photographer of the Week – Fabio Iardino
Blenny, Rijeka, Croatia

This week's featured shooter Fabio Iardino is a well-known figure in the Italian photography community who has been diving and capturing images underwater for nearly three decades.
Ever since he was a young child, Fabio was interested in photography and intrigued by the magic of the darkroom. His father Alfredo taught him how develop film and print his images, and also how to scuba dive, before he became officially qualified with a CMAS dive certification in 1992.
His passion for photography and diving soon led him to purchase his first underwater camera, a Nikonos V, before switching to an SLR and eventually entering the world of digital photography using various Nikon cameras such as the D200, D300, D800 before settling on the D850 he currently uses inside a Hugyfot housing.
He is now an experienced dive instructor, trimix diver, and award-winning underwater photographer, and has traveled and dived extensively in countries such as Croatia, Slovenia, Norway, Malta and his homeland Italy. Every image he submitted to this feature was taken somewhere in Europe and provides a glimpse into some of the best dive destinations in the region. As well as including some unusual subjects, his portfolio demonstrates an excellent understanding of advanced techniques, including motion blur, creative lighting and isolating subjects using his custom-made optical snoot.
He has written and contributed to a number of books about underwater photography and technical diving, and some of the images shown here are also included in his photography book The Two Faces of the Adriatic Pearl, dedicated to diving the Dalmatian Island of Vis in Croatia. Due to his willingness to experiment and practice new techniques, Fabio has been successful in a variety of underwater photography contests, and was awarded "Underwater Photographer of the Year 2019" in the Macro category, which he considers his greatest achievement to date.
He is proud to be a long-standing ambassador for Hugyfot housings and the recently launched ONEUW ONE160x strobes, and if his work is anything to go by then they provide perfect lighting underwater! What I find most impressive about Fabio's collection is that it highlights new subjects and new destinations that most divers would never consider visiting. It just goes to show that if you are willing to explore and have the skills to capture what you see, you will come away with awesome underwater images no matter where you dive.

Hippolyte prideuxiana, Rijeka, Croatia

Colored tube anemone, Gulf of Trieste, Italy

Amphorina farrani nudibranch, Rijeka, Croatia

John Dory close-up, Rijeka, Croatia

Cuttlefish, Gulf of Trieste, Italy

Green sea turtle, Tenerife, Canary Islands

East Atlantic peacock wrasse, Rijeka, Croatia

White-clawed crayfish, Lake Cornino, Italy

Grüner See, Austria

Um El Faroud wreck, Malta

Million Hope wreck, Egypt

Lophodoris danielsseni nudibranch, Norway

Corymorpha nutans hydroid, Rijeka, Croatia

Long-snouted seahorse, Tuscany, Italy

Fabio Iardino

For more of Fabio's stunning images, check out his website, www.fabioiardino.com, or follow him on Instagram.
RELATED ARTICLES
Be the first to add a comment to this article.
Newsletter
Travel with us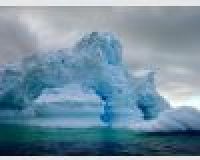 Antarctica
Plan Your Adventure >
Featured Photographer
Werner Thiele
Expert Photographer
Werner Thiele, born 1966 in Austria lives in the middle of the Tyrolean Alps. His images have been rewarded more than 190 times Gold, Silver and Bronze Medals on international competitions, including such prestigious Gold...