Articles
Photographer of the Week – Eric Askilsrud
A fantastical deep water 7 arm octopus, found cruising a shallow kelp forest in the Salish Sea, Washington, USA
If those reading have recently become familiar with Eric Askilsrud, our newest Photographer of the Week here at DPG, it is likely because recently some of his images went viral. Eric was fortunate enough to find and photograph an incredibly rare and unusual animal. In just 10 feet of water, he encountered a seven-armed octopus (Haliphron atlanticus), a species normally found well below diving depths, and the images and encounter were widely published online. The octopus had some cookie cutter shark predation bites but otherwise seemed healthy.
Eric resides in Seattle, a diving hotspot (though paradoxically very cold water!) and has been diving the waters in Puget Sound and the surrounding areas for over 20 years. He dives almost exclusively in the Pacific Northwest and has been photographing the marine life there for about a decade now. As an expert on the region, Eric built a website for helping locals and travelers discover and learn about the dive sites around the Pacific Northwest, while also checking updates on visibility, weather, and tidal conditions. A very useful resource for those looking to dive the chilly Pacific Northwest waters!
Eric loves to showcase the amazing creatures and color palettes of the underwater realm in the Pacific Northwest. Highlights for Eric include giant Pacific octopus (including eggs), diving some of the most rapid and colorful tidal waterways in the world, prehistoric sixgill sharks, hordes of hooded nudibranchs, and of course, the most charismatic fish in all of the Pacific Northwest, the spiny lumpsucker! Eric is a prominent figure of the tight-knit Seattle diving community and if you plan a trip, it isn't out of the realm of possibility that you will run into him at any of the local sites.
An iconic and charismatic fish of the Pacific Northwest, the rock greenling, Washington, USA
Quite a common sight at certain places in the Pacific Northwest is the colorful Cockerel's dorid. Washington, USA
A rock face, bristling with life in the cold waters of Northern Washington, USA
One of the ocean's weirdest nudibranchs, the hooded nudibranch, form hordes by the tens of thousands at certain times of year, God's Pocket Resort, Canada
A classic coldwater jelly, a Pacific sea nettle surrounded by sunburst, Port Hardy, Canada
Coming face to face with the most iconic animal of the Pacific Northwest, the giant Pacific octopus, Campbell River, Canada
Just a few minutes old, this miniscule giant Pacific octopus could grow to be 20ft across! Washington, USA
Giant gooseneck barnacles adorn a rock in Nakwakto Rapids, the fastest currents in the world. British Columbia, Canada
The 7 arm octopus displaying its wacky looking underside, Washington, USA
Life covers every inch of exposed space in Seymore Narrows, Canada
The 7 arm octopus strikes a pose for the camera, Washington, USA
Two gunnels share a glass bottle as a home, Washington, USA
To follow along with Eric's coldwater adventures, please give him a follow on Instagram and check out PNW Diving.
RELATED ARTICLES
Be the first to add a comment to this article.
Newsletter
Travel with us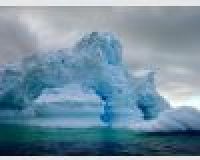 Antarctica
Plan Your Adventure >
Featured Photographer
Stuart Westmorland
Expert Photographer
Stuart Westmorland is recognized as one of the leading marine photographers in the United States. His marine mammal and natural history images appear in a variety of books, magazines, posters, <leo_highlight...