Articles
Photographer of the Week – Eduardo Sorensen
A common sea lion performs for the camera in Chañaral Island Marine Reserve, Chile

If you were to think of potential dive destinations in South America worth visiting, you would probably consider Ecuador and the Galápagos Islands, and then struggle to think of other options, but that would be discounting Chile, a long narrow country stretching along almost the entire west of the continent. With over 3,700 miles of Pacific Ocean coastline, there are plenty of places to explore underwater, and the diving is diverse and provides plenty of excellent photography opportunities.
This week's featured photographer Eduardo Sorensen probably knows more about the diving in Chile than most, having spent his entire diving career exploring his homeland and the cold water environments of the Patagonian Fjords. He has been on multiple journeys across the extensive coastline of his native country, all the while documenting its rich underwater environment and marine life for local and international NGOs.
These trips have taken him to sites such as Easter Island, the Juan Fernandez Archipelago, Melimoyu and the Magallanes Strait. I must admit that many of these locations are unfamiliar to me, but judging by Eduardo's portfolio, the reefs are bursting with color and inhabited by plenty of interesting marine life. His work contains some unique subjects and underwater flora, with orange, pink and purple being the primary colors in most of the images. Macro shots of anemones, tropical fish and crustaceans combine nicely with wide-angle reef scenes featuring sea lions and kelp forests, in both deep blue and emerald green water.
The entire collection serves as a great advertisement for scuba diving in Chile, while also demonstrating Eduardo's skills as an underwater photographer. In case you were wondering, this selection is just the tip of the iceberg, as he is also the author of no fewer than four photography books about Chilean marine life: Buceos Inolvidables en Chile in 2012, Underwater Chile in 2014, Mar de Chile: Color y Vida en las aguas frías in 2017, and El Océano de Chile in 2018.
Since 2010 he has been working with the Frontera Azul Project and his ultimate goal is to share with people the unknown beauty of the Chilean underwater world. I think we can all agree his Photographer of the Week feature does a great job of that.

Juan Fernandez lobster (Jasus frontalis), Desveturadas Islands Marine Park, Chile

School of Pacific rudderfish (Kyphosus sandwicensis), Motu Motiro Hiva Marine Park, Chile

Non-retractile anemone (Boloceropsis/Bolocera sp.), Refugio Channel, Melimoyu Natural Reserve, Chile

Slipper lobster (Scyllarus delfini), Robinson Crusoe Island, Chile

Long exposure of Huiro palo kelp (Lessonia trabeculata), Quintay, Chile

Sunset wrasse (Thalassoma lutescens), Rapa Nui Marine Park, Chile

Southern red octopus (Enteroctopus megalocyathus), Guafo Island, Chile

Juan Fernandez rockfish (Scorpaena thomsoni), Robinson Crusoe Island, Chile

Porcelain crab (Allopetrolisthes spinifrons), Las Tacas, Chile

Boloceropsis anemone in the foreground and a southern fur seal (Arctocephalus australis) in the background, Islote Locos, Chile

Aggregation of Juan Fernandez lobsters (Jasus frontalis), Alexander Selkirk Island, Chile

Blood-red hermit crab (Pagurus edwardsi), Las Tacas, Chile

For more of Eduardo's stunning images of Chilean marine life, check out his website, www.eduardosorensen.cl, or follow him on Instagram.
RELATED ARTICLES
Be the first to add a comment to this article.
Newsletter
Travel with us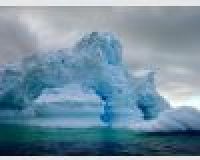 Antarctica
Plan Your Adventure >
Featured Photographer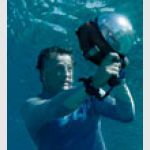 Sean Davey
Expert Photographer
Hawaii is the adopted home of Sean Davey, widely respected as one of the world\'s top surf photographers. He has a love for the sport that goes back to his school days in his native Australia. \"I spent my teens in...