Articles
Photographer of the Week – Don Silcock
An American crocodile settles into the sand in Chinchorro, Mexico

As you can see from the diverse portfolio of images below, this week's featured photographer Don Silcock has done his fair share of globe trotting! Since learning to scuba dive in Malta in 1978 (when I was born!) then moving to Australia years later, Don has visited many famous dive destinations all over the world.
Living Down Under allowed him to explore the Great Barrier Reef and the diving to the north in Papau New Guinea and Indonesia. This part of the world quickly became his favorite place to dive—hence the name of his website, Indo-Pacific Images. Visitors to his site can find numerous informative and unbiased articles about diving in the region, alongside some excellent imagery from each location. He has also written and published guides on many of his favorite destinations, which include advice on travel logistics, photography techniques and the best dive sites to visit while there.
Although he still dives a lot in the Indo-Pacific, Don decided a couple of years ago that it was time to mix things up a bit and started to travel further afield for some big animal encounters. In a short space of time, he has snorkeled with humpback and sperm whales, come face to face with the crocs of Chinchorro and dived with tiger sharks and great hammerheads in the Bahamas. The resulting images of elasmobranchs, cetaceans and crocodiles add a whole new dimension to Don's work, and complement perfectly his excellent wide-angle shots of reefs and wrecks taken closer to home.
What I like best about Don's website is that he has no agenda and is not trying to sell trips, images or anything else. In his own words, he does it because he loves to write and provide interesting and factual content that is based on what he has personally experienced. Luckily for us, he also takes some amazing images while he is at it!

Giant manta rays amaze divers in Socorro, Mexico

The beautiful leafy seadragon is endemic to the waters of south and east Australia

A fleeting encounter with a sperm whale and its calf in the Azores, Portugal

Baitfish swirl around the Airborek Jetty in the Dampier Strait, Indonesia

A blue shark perfectly framed against the clouds in the Azores, Portugal

Tonga is the best place in the world to encounter curious humpback whales

Mating giant cuttlefish put on quite a show in Whyalla, Australia

Two tigers patrol the reef at Tiger Beach, Bahamas

A competitive group of male humpbacks fighting for female attention in Tonga

The aptly named ragged-tooth shark in South Africa

A giant whale shark feeding in Isla Mujeres, Mexico

Mating manatees having fun in Crystal River, Florida

An iconic shot of a great hammerhead at Tiger Beach, Bahamas

Soft corals cover the pylons of the Airborek Jetty in Dampier Strait, Indonesia

Don looking to capture the manatee love in Florida's Crystal River

To check out more of Don's work, visit his comprehensive website, www.indopacificimages.com.
RELATED ARTICLES
Be the first to add a comment to this article.
Newsletter
Travel with us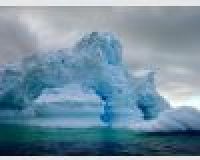 Antarctica
Plan Your Adventure >
Featured Photographer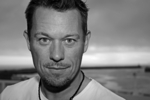 Christian Skauge
Expert Photographer
Christian Skauge took up underwater photography in 2004 and never looked back. His passion is macro photography - critters, fish portraits, patterns and textures. As can be seen on his website, he is also keen on nudibranchs...