Articles
Photographer of the Week – Domenico Tripodi
By Ian Bongso-Seldrup, June 27, 2019 @ 04:00 AM (EST)
Streaked gurnard (Trigloporus lastoviza) in a forest of Mediterranean fanworms (Sabella spallanzanii), Pellaro, Italy

Italians are famous for many things—their mouthwatering cuisine, their exciting soccer players, and their colorful politics. But as any worldly underwater shooter can attest, there's another talent that a special group of Italians is known for: creating beautiful images of the unusual marine life in their backyard waters. One of the principal members of this select club is Domenico Tripodi.
Growing up on the "toe" of the Italian Peninsula, with the island of Sicily opposite and surrounded on all sides by the Mediterranean, the young Domy was donning mask and snorkel at the age of five. By the time he reached his twenties, he wasn't just a technical scuba instructor but had also opened a dive training center just down the road from where he was born, Ficarella Diving Club­—which is where you'll probably still find him on any given day of the week.
With literally thousands of dives under his weight belt, Domy finally invested in a housing for his modest Canon digital compact and decided it would be fun to try taking pictures underwater. That was 15 years ago, and now, after thousands more dives, but with DSLR in hand, our self-taught Photographer of the Week has become a true ambassador for underwater imaging in this part of the world, specifically the rich, current-fed waters of the Strait of Messina and its incredible abundance and diversity of marine creatures.
You won't find any pictures from Anilao or Lembeh or Raja Ampat here; every one of the images in this spectacular portfolio was captured locally. But, let's be honest, who needs to go all the way to Asia when the photo opportunities on your doorstep—not to mention the pasta and the wine—are so good?

A completely colonized peak, Pellaro, Italy

A cardinalfish (Apogon imberbis) hiding inside the tufts of Sabella spallanzanii, Pellaro, Italy

Longspine snipefish (Macroramphosus scolopax): An exceptional catch for a Pelagia noctiluca jellyfish, Pellaro, Italy

Longspine snipefish generally live between 300 and 1,300 feet deep, but they can be admired at much shallower depths in the Strait of Messina, Pellaro, Italy

A Mediterranean moray (Muraena helena) launches itself off a peak where she climbed to get food, Pellaro, Italy

A pair of long-snouted seahorses (Hippocampus guttulatus) during the phase preceding mating, Pellaro, Italy

A Sepia officinalis cuttlefish cruises by, Scilla, Italy

A strange nighttime gathering of Pelagia noctiluca jellyfish, Saline Joniche, Italy

The rare Pandea conica jellyfish, Pellaro, Italy

Basket sea star (Astrospartus mediterraneus) on gorgonia, Scilla, Italy

A pair of love-struck butterfly blennies (Blennius ocellaris), Pellaro, Italy

A tuft of Sabella spallanzanii, Pellaro, Italy

A close-up of a flying gurnard (Dactylopterus volitans)—in "flight," Saline Joniche, Italy

Domenico Tripodi

For more of Domy's extraordinary images, follow him on Instagram and Facebook. If you want to dive with Domy, find out more about his dive center—Ficarella Diving Club—in Saline Joniche, Italy.
RELATED ARTICLES
Be the first to add a comment to this article.
Newsletter
Travel with us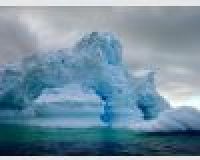 Antarctica
Plan Your Adventure >
Featured Photographer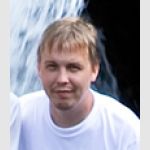 Alexander Safonov
Photographer
My affair with underwater photography started with a basic curiosity about taking pictures underwater two and half years ago, and rapidly became my biggest hobby, which consumes enormous chunk of my free time now! My favorite...