Articles
Photographer of the Week – Dimpy Jacobs
An octopus spreads its arms in the famed Lembeh Strait

If you're a macro maven when it comes to underwater photography, then there is perhaps no better job in the world than being employed as the marine biologist for Lembeh Resort in Lembeh Strait, Indonesia. Dimpy Jacobs began her dive into the weird and wonderful critter world after going to college for marine science and marine biology.
Shortly after, she began working with scientist and volunteers on the Lembeh Resort house reef project. Through this and diving the best muck environment in the world, Dimpy also found a love for photography. Paired well with her background in marine science, she helped establish Lembeh Resort's "Online Critter Log," which is invaluable for keeping tabs on the denizens of the strait.
Chromodoris Lochi: This nudibranch is one of the most common but with a good composition it is an easy and great subject to shoot

If can't find any subject, Dimpy likes to shoot patterns just like this blue crinoid
Chutona sibogae: This nudibranch was siting on a top of a sponge and is framed against a sarcophyton soft coral showing its polyps

Denise pygmy seahorse: This shot was a combination of skill and luck as Dimpy waited for several minutes for the seahorse to show its face with the polyps open

A tiger tozeuma shrimp carries eggs on top of black coral

It was a bit of luck that this weedy scorpionfish had a halgerda batangas nudi eggs on its cheek. Maybe the nudibranch thought the scorpionfish was a sponge or coral instead
This ornate pygmy goby is very skittish and hidding inside of an empty urchin tested Dimpy's patience

A juvenile pinnate batfish is always a nice subject to photograph while diving in Lembeh

A halimeda crab poses nicely with the halimeda algae on top of its head
Volitans lion fish at Lembeh Resort's biorock house reef project
Dimpy's (left) current goal is to improve the scientific and photographic knowledge of the already talented dive guides at Critters@Lembeh. Along the way, she has managed to take some pretty awesome snaps. And while she wants become a professional photographer one day, Dimpy is well on the way to making any macro fanatic jealous of her day job with this portfolio.
For more of Dimpy's work, make sure to visit her page on the Lembeh website and follow Lembeh Resort on Facebook. If you want to learn more about this amazing marine environment, please read "Lembeh Lucky: Hitting the Jackpot at Lembeh Resort."
RELATED ARTICLES
Newsletter
Travel with us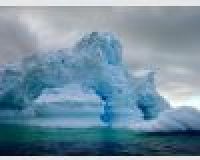 Antarctica
Plan Your Adventure >
Featured Photographer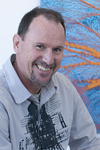 Glen Cowans
Expert Photographer
Glen Cowans is a professional underwater photographer from Western Australia. He developed his passion for the ocean and all that it holds through the unique glimpses of the underwater world afforded by Cousteau, Doubilet and...