Articles
Photographer of the Week – Debbie Wallace
"Schools of Schools": Above the wreck of the Caribsea in North Carolina, Debbie captured this female sand tiger shark just about to enter this massive baitball

Looking at Debbie Wallace's portfolio of underwater images, it's not entirely surprising that she didn't particularly like scuba diving at first. After all, her initial training dives in Wisconsin—land of brutal winters and delicious dairy—are a far cry from getting in the water with the ocean's top predators.
But patience, persistence and the insistence of a scuba diving instructor persuaded Debbie to stick with diving long enough to pick up an underwater camera for the first time—and she was hooked. Having never really dabbled in topside photography, she had a lot to catch up in terms of the technical aspects. "Our underwater world was so teeming with life and beauty that I was determined to learn how to digitally capture its essence and glory," says Debbie.
That determination has paid off with a heck of a portfolio of predators: tiger sharks, hammerheads, alligators, and great whites. Oh, and some sweet captures of the primary plankton predator: the whale shark.

"Sunny Hammer": Debbie was lucky enough to capture this image of a well-known large female hammerhead shark in Tiger Beach with a sun ball framed behind

"Runway Tiger": A gorgeous female tiger shark strikes a pose for the paparazzi at Tiger Beach, Bahamas

"Snell's Silohuette": A lady lemon shark glides directly above the photographer in Jupiter, Florida

"Hangin' Around": A 10-foot American alligator at the surface just hanging around in the Florida Everglades

"In the Vortex": Debbie found this lovely female sand tiger shark near the wreck of the Caribsea in North Carolina. She was completely disinterested in the photographer's presence

"Big Gulp": A whale shark gets a mouthful of plankton as she feeds in Oslob, Philippines

"Whitey in the Blue": A female great white shark cruisin' through the blue in Guadalupe, Mexico

"Snooty Smiles": This is Snooty, a resident female lemon shark in Jupiter, Florida—who loves the paparazzi!

"Out of the Crowd": A female sand tiger shark exits a large baitball in North Carolina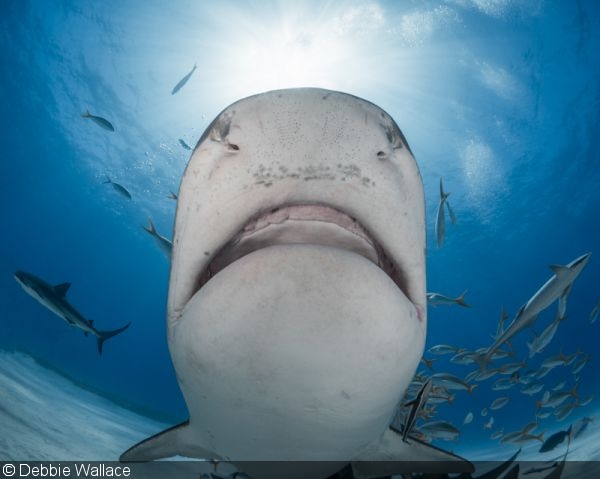 "Tiger Mug": A large female tiger shark glides up to and over Debbie's dome port, giving her the chance to capture the sun ball behind the shark's face

"Debbie Mug": A rare non-shark shot is submitted to Debbie Wallace's portfolio

For more of Debbie's work, make sure to visit her website, www.DebbieWallacePhotography.com.
RELATED ARTICLES
Be the first to add a comment to this article.
Newsletter
Travel with us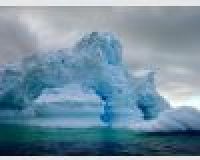 Antarctica
Plan Your Adventure >
Featured Photographer
Steve Kuo
Photographer
From the very beginning that I started underwater photography in 2003, I have had a very clear idea on how my UW photos should look like, i.e., I try to make my images to be different, dramatic, aesthetic with singular focal...