Articles
Photographer of the Week – David Valencia
Great white sharks, Isla Guadalupe, Mexico

Although for most people travel was impossible last year, the unofficial prize for most popular dive destination in 2020 would have to go to Baja California, Mexico. This may be partly due to the fact that it was one of the first destinations to open its door to divers after the initial worldwide coronavirus lockdown, but also because it has exploded onto the underwater photography scene as the place to go to capture images of pelagic sharks, whales and other iconic marine life. Depending on the time of year, a different animal or aggregation often takes center stage, so divers must time their visit depending on what they hope to see and shoot. If however, you live and work in the region, you have the opportunity to experience a huge variety of epic encounters and put together a wide-angle portfolio that would make even the most experienced and well-traveled photographers envious. That is exactly the case with our latest Photographer of the Week: David Valencia.
David began diving some 20 years ago while at the University of California, Los Angeles, in an attempt to learn more about the marine environment, and he has gone on to become a well-known and accomplished underwater photographer specializing in marine megafauna. David has come face to face with some of the ocean's biggest and baddest creatures in Mexico, and what you see here is only a fraction of what he has captured and can be seen in the area. He often visits Guadalupe Island and the Revillagigedo Islands, destinations well known to offer some of the best diving on the planet, but the majority of the images David chose to send us for this feature were all taken closer to the coast in Cabo San Lucas.
Cabo is often the departure point for liveaboard dive boats in the region, but it is now a popular destination in its own right thanks to the many pelagic safaris and operators in the area that continue to explore and make new discoveries. Regular shark divers will tell you that Mexico is now considered the best place in the world to photograph the elusive mako shark, and annual aggregations of blue marlin and thousands of mobula rays provide photo opportunities unlike any other.
David has perfectly captured all of these events, but has also seen the largest animal on Earth, the blue whale, as well as groups of orcas in bright blue water in the very same place! These epic encounters are, of course, far less common, but if you spend as much time in the water in Baja as he does, then you never know what you might find. On more than one occasion, he has even been lucky enough to see the orcas herding and hunting the mobulas in groups—images that I, for one, am insanely jealous of and would love to have the chance to capture myself one day!

Orca family, Cabo San Lucas, Mexico

Cormorants hunting, Cabo San Lucas, Mexico

Mobulas in green water, Cabo San Lucas, Mexico

Humpback whale mother and baby, Roca Partida, Revillagigedo Archipelago, Mexico

Whale shark rescue, Roca Partida, Revillagigedo Archipelago, Mexico

Mako shark, Cabo San Lucas, Mexico

Mobula fever, Cabo San Lucas, Mexico

Orcas feeding on mobulas, Cabo San Lucas, Mexico

Blue whale hanging with diver, Cabo San Lucas, Mexico

Great white, Isla Guadalupe, Mexico

Humpback whale family with diver, Roca Partida, Revillagigedo Archipelago, Mexico

More mobula madness, Cabo San Lucas, Mexico

To see more of David's work, visit his Instagram page, where you can find even more epic Mexican wide-angle subjects and scenes.
RELATED ARTICLES
Be the first to add a comment to this article.
Newsletter
Travel with us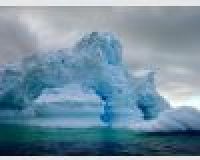 Antarctica
Plan Your Adventure >
Featured Photographer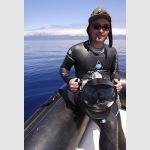 Jens Kuhfs
Expert Photographer
Born a Pisces, it should be no surprise that he has taken to the water. Jens Kuhfs has taken to the underwater. And he takes us with him when he captures his encounters in the blue depths of our planet with his camera, and...