Articles
Photographer of the Week – Daniel Geary
A pretty pink painted frogfish in Dauin, Philippines

Underwater macro photographers mostly search for strange critters that can be found hiding on coral reefs or in the sand, and one of the most common and popular subjects is the frogfish. These ambush predators are masters of camouflage that sit and wait for their prey to come close before bursting into life and swallowing them whole. Most divers have encountered a frogfish at some time or another, but few adore them as much as this week's featured underwater photographer Daniel "Dr. Frogfish" Geary.
Daniel currently lives in Dauin in the Philippines and his home base is Atmosphere Resorts, where he has worked for the past four years as their in-house marine biologist, underwater photographer and PADI dive instructor. This position has given him ample opportunity to dive with a great variety of different frogfish, and after spending countless hours underwater studying them, he has become one of the world's leading authorities on the family Antennariidae.
Diving in Dumaguete regularly has also resulted in a many great photo opportunities, and in the past few years, Daniel has built up an impressive portfolio of images that feature frogfish and other elusive critters such as blue-ringed octopuses, hairy shrimp and wunderpus octopuses.
He also teaches an exclusive PADI frogfish course and continually promotes environmentally friendly dive and photography practices. When he is not looking for frogfish in the Philippines, Dan continues the search elsewhere, and last year he traveled to Ambon in Indonesia to try and photograph his holy grail, the psychedelic frogfish. As you can see below, not only did he find one of these rare and elusive fish, he also nailed the shot—and used the image to inspire his new logo.
Having visited Atmosphere Resorts myself, I have had the pleasure of diving with Daniel many times, and can attest to his love for all things frogfish. Not only is he an expert in their identification and behavior, he also takes damn fine photos of them. In the future, he plans to lead frogfish-based dive trips and hopes to one day release a comprehensive guide book to his favorite fish featuring many of his own images. Until then, enjoy his chosen selection below, and if you are ever in the Philippines and want to learn more about frogfish then be sure to book yourself an appointment with the doctor as soon as possible!

A blue-ringed octopus displays its warning signal

Three flamboyant cuttlefish, Dauin, Philippines

An anemonefish faces off in Dauin, Philippines

A fang-tooth blenny eating a pyrosome in Dauin, Philippines

The rare and elusive psychedelic frogfish in Ambon, Indonesia

One of the many green turtles off Apo Island, Philippines

A pygmy seahorse portrait in Dauin, Philippines

A juvenile polka dot clown frogfish going through a color change in Dauin, Philippines

The eye of a wunderpus octopus in Dauin, Philippines

A small hairy frogfish in Dauin, Philippines

An emperor anglefish portrait in Dauin, Philippines

A colorful nudibranch in Dauin, Philippines

Dan hard at work

To see more of Daniel's amazing images, check out his regularly updated Instagram page or his Facebook page. Be sure to read Daniel's excellent two-part article, "Avoiding Manipulation in Macro Underwater Photography" (Part I, Part II).
RELATED ARTICLES
Be the first to add a comment to this article.
Newsletter
Travel with us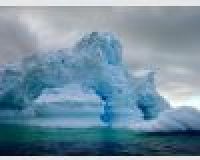 Antarctica
Plan Your Adventure >
Featured Photographer
David Haas
Expert Photographer
David Haas is a professional underwater photographer who began diving in 1970 and shot his first underwater photos in 1972. He became a scuba instructor in 1977 and after owning a dive store from 1985-1989 began to exclusively...