Articles
Photographer of the Week – Chris Doherty
Striped marlin, Baja, Mexico

Many of us travel to specific destinations to capture images of sharks, whales and other iconic marine life, and this week's featured photographer Chris Doherty has taken pictures of these animals and many more during his successful career as an award-winning and widely published underwater photographer.
Chris's obsession with the ocean began when he was a young child and his family took a road trip all the way from Southern Illinois to the beaches in Florida. When he returned home to the corn fields, he would often daydream about being back close to the water, and after graduating college he decided to make his dreams come true by moving to the US Virgin Islands, where he began his career as a diver and underwater photographer. After spending time in the British Virgin Islands and then Hawaii, he eventually returned to where it all started and now lives in Jupiter, Florida.
As you can see, Chris has submitted an awesome selection of wide-angle images, one of the most diverse we have featured on DPG for some time. Every image features a famous marine creature making close eye contact with the camera, something that immediately engages the viewer and makes them feel part of the encounter. Chris also demonstrates great technical ability with split shots and camera pans that work perfectly on their chosen subjects.
With such an array of excellent images on display, it is hard to pick a favorite, but the beluga whales portrait stands out thanks to its stunning composition and special subject. I love the fact that the whales are clearly checking out Chris as he takes their photograph, and their inquisitive expressions demonstrate how awesome it must be to come face to face with such a rare and unique creature.

Beluga whales, Churchhill, Canada

Humpback whales, Niue, South Pacific

Tiger shark starry night, Bahamas

Green turtle split shot, Hawaii

Nemo portrait, Great Barrier Reef, Australia

Reef shark pan, Bahamas

Leafy seadragon, South Australia

Southern stingray split, Cayman Islands

Cuttlefish portrait, Philippines

Orca in the shallows, Norway

Thresher shark, Malapascua, Philippines

Whale shark, Isla Mujeres, Mexico

Stormy lemon shark split, Bahamas

Colorful coral reef, Fiji

Driven by his determination to protect the underwater world, Chris has made it his mission to capture the beauty of the ocean and believes it is his job to help educate others and use his images to inspire them to make change. You can see more of his awesome work on his website, www.dohertyphotography.com.
RELATED ARTICLES
Be the first to add a comment to this article.
Newsletter
Travel with us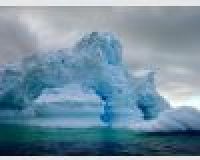 Antarctica
Plan Your Adventure >
Featured Photographer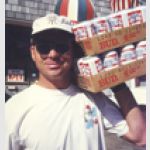 Kirk Weddle
Expert Photographer
Kirk Weddle photographs enticing imagery for editorial, advertising and corporate clients all over the world, including Coca-Cola, Toshiba, Microsoft, Geffen Records, Rolling Stone, and Maxim. Kirk shoots environmental...